Happy Friday! Today is actually a rainy day in Southern California! I can't remember the last time it rained. We're in a serious drought and really really need it. But, we SoCal-ians can't handle the rain and my power keeps going on and off and the traffic on the freeway has been a nightmare.
I was lucky enough to get in 4 miles while the rain stopped and then did some stretching. My knee is bugging me a bit so now I'm icing it.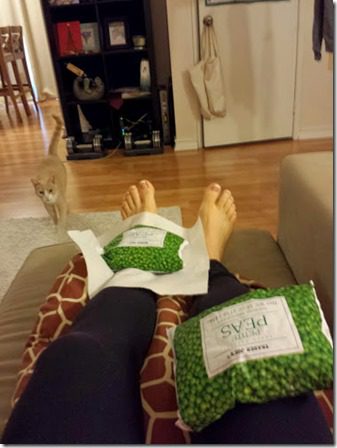 On to the things I love this week:
Friday Favorites for 2/28
Bubble Bath by OPI – I know I already mentioned it but I am still digging this subtle and sweet nail color. I chip my nails fast and this light color doesn't make it obvious.
Honest Tea. I need to get away from so so so much seltzer and diet soda eventually. Tea has been my replacement twice this week.
Veggie Straws. The bag says "Sensible Portions" but there is nothing sensible about my portions of this.
My neon sunglasses. I got mine from Target but didn't see them there this week. So you can check here for a similar pair for only $12 and here for a polarized but a bit pricier pair.
RunEatRepeat Spreadshirt SALE! $10 off orders of $50 or more
Coupon code: POTOFGOLD
Valid till March 4th, 2014
I have sweatshirts, tees and other junk stuff. Check it out.
How to train for a marathon
Remember when I ran the Disney Wine and Dine Half Marathon in November?
Well, when I was there Youtube Fitness superstar Sarah Fit interviewed me about marathon training.
SarahFit also has a blog. Check it out!
Question: What is your favorite thing this week?
What are you doing this weekend?
Run SMART Goals
Fill out this form to get the SMART Running Goals worksheet to your inbox!