I've been so busy since Thursday I forgot to announce the winners of the Asics gear giveaway. And there are some random pictures I wanted to share from the weekend…
We stayed at the Fairmont Hotel in Santa Monica. You know I'm super not fancy, so I always feel spoiled and out of place and BLESSED when I get an opportunity like this.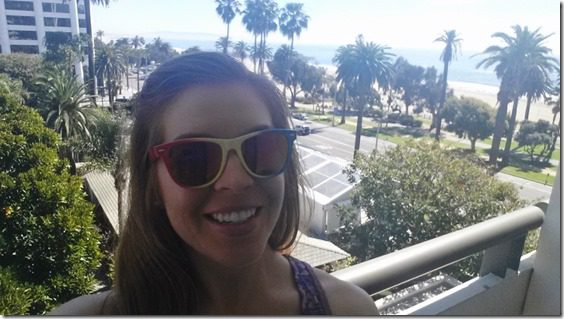 You know it's a fancy hotel when the room person sets out your make-up…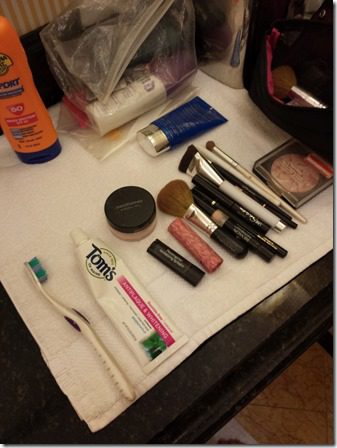 That gesture is so sweet I'm going to overlook the fact that their toiletries called me a d-bag.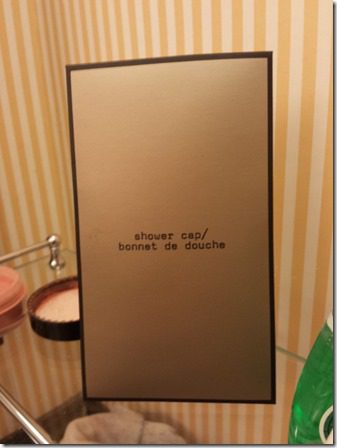 Plus, they answer the phone with your name and the customer service is amazing!! I really felt spoiled. When I went for a walk Saturday morning they handed me a towel and water as I walked back inside.
There was a photo booth at the party on Friday night…
And of course there is the view…
I took a walk to find lunch on Sunday and snapped a quick picture of Third Street in Santa Monica. This used to be a cool place to come when I was in high school but now I live so far I haven't seen it for years.
I kinda skipped over the expo since the LA Marathon expo isn't that grand considering it's a big race. But there were a few things to note:
It was at the LA Convention center…
And outside there was a treadmill challenge – the treadmill was set to the pace of the LA Marathon course record – 2:06:35. That is 12.4 miles per hour!!
You could get hooked up in a harness and see if/how long you could hold that pace. They also did it at the NYC Marathon to Ryan Hall's PR Pace.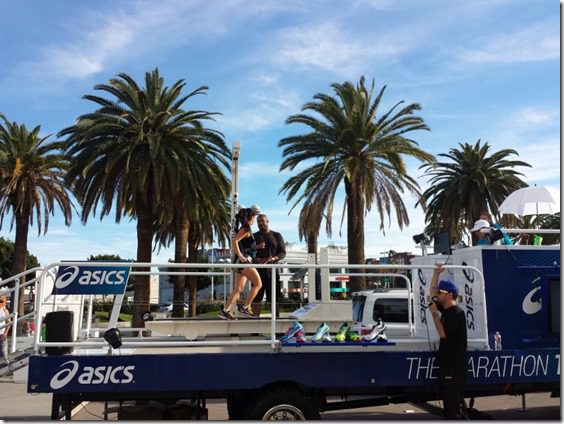 The expo did give me warm fuzzy memories of the NYC expo this year though. The signs are the same and I LOVED New York so this made me happy…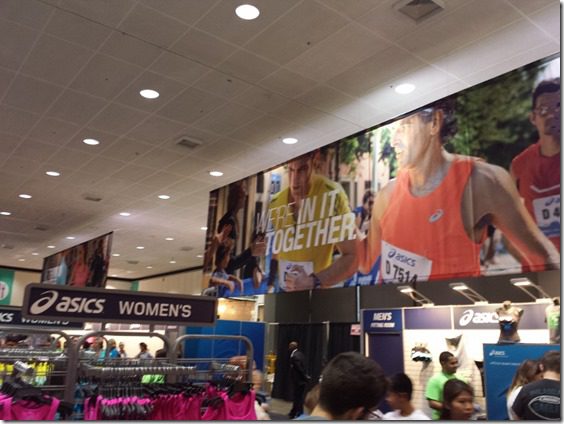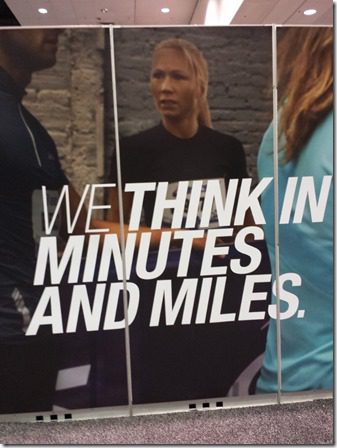 Please note: I have no shame and do embarrassing things in public and try to get you to do them too…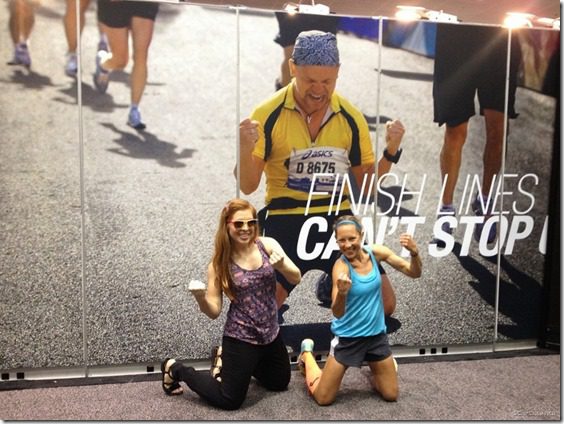 And just like at the New York City Marathon, there is a wall with all the runners' names on it. For some reason my name is epic-ly big!!!!! Score
I'd like to thank all the RER readers for helping to make this happen…
And I stopped by the ProCompression booth and did a little dance.
The one tiny fail of the weekend was that my Garmin lost satellite for a few miles during the race. I wasn't going for time, but if I was I would have freaked the heck out!!!!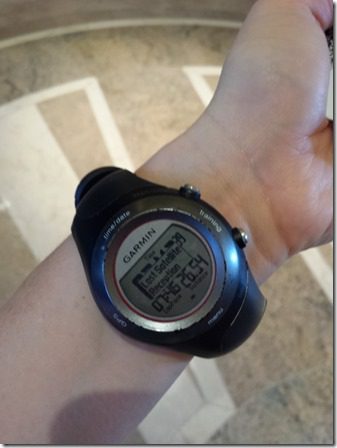 The post-race dinner was probably the highlight of the whole weekend (hello, besides the race) for me. I got to sit at the table with Deena Kastor and she is so normal and down to earth. Seriously. I felt comfortable enough to tell her about that time I barfed in my car. (Suddenly regretting that…)
Added bonus: Brian got this picture of me hanging out with Deena Kastor after our run Saturday. Would it be weird to make this my Christmas card??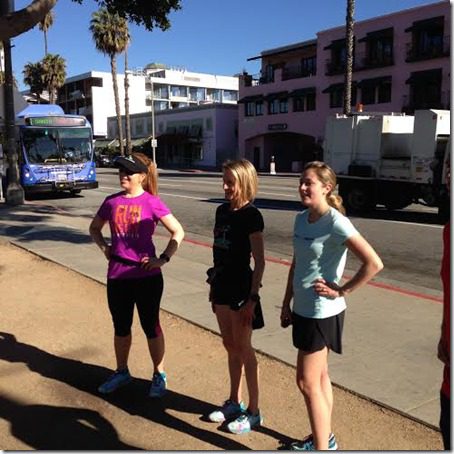 Plus, these lovely ladies were there and I dig them too.
And my fave group picture after dinner…
Check out this post for a list of all the bloggers.
Winners of Asics Giveaway:

Question: Do you have a big collection of random pictures on your phone too? What's the BEST one??
Run SMART Goals
Fill out this form to get the SMART Running Goals worksheet to your inbox!