I went to the Natural Products Expo West in Anaheim on Friday. It is an awesome show with thousands of new and improved 'natural' products like food, supplements and beauty products. It is a way for companies to share information about their products to possible customers and the press.
I was able to get a press pass since I've covered the event three years now. Plus, you are probably in the target audience that these companies want to access. So, I scoured the massive expo for things you might want to try and haven't seen yet.
The expo is at the Anaheim Convention Center right across the street from Disneyland. I passed by the back of the park on my way. Hello Disneyland!!
I have a special little place to park so this was my walk – not too shabby.
Top 10 New Foods From Natural Products Expo West
10. Zevia – I love Zevia, so this isn't new-to-me, but I do want to mention their awesome 'tall boy' as I call it, big cans.  I really need to start making cocktails with this stuff!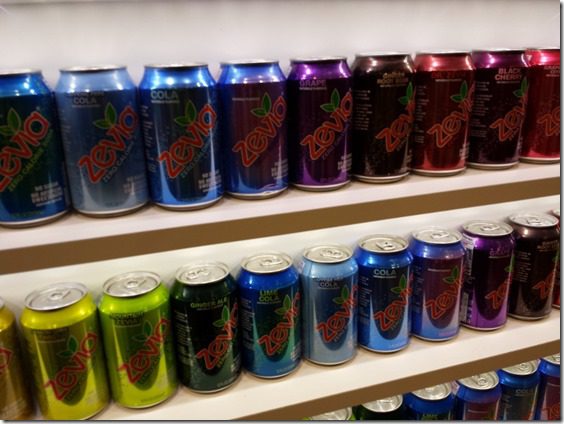 9. Amy's Frozen Meal – tie! I tried the Chinese Noodles and Vegetables in a Cashew Cream Sauce and thought, "This is my favorite frozen meal today!!"
Then, I tried the Thai Green Curry next and was like, "Crap. This might be better…"
8. About Time Bars – they are made with egg white protein! Truthfully I am not in love with the way they taste, they are similar to larabars in that it's like smashed up nuts and fruit, but not that sweet. But, I am a big fan of egg protein so I could let these grow on me.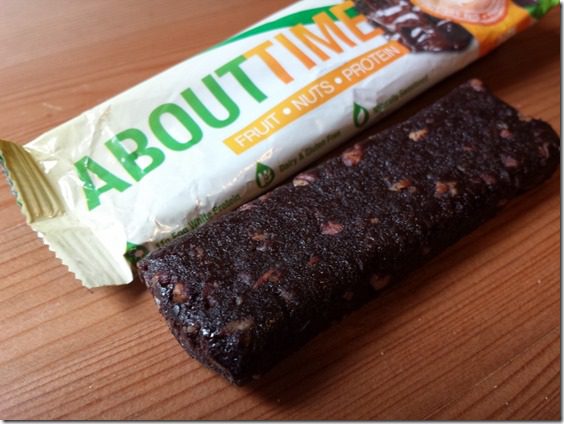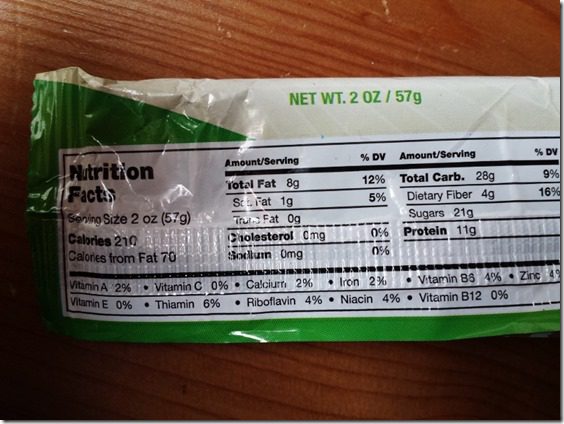 7. Puffins! Yes, I've been eating Puffins for years, but have you ever baked with them?! These are Puffins Muffins!!
6. Republic of Tea get clean all day tea. The other ones are coming soon, but the one I tried was good! I'm excited for this three pack that will be sold in stores in a few months.
5. Ian's Gluten Free Chicken Nuggets. Delicious! They are moist and flavorful – loved these. I kinda wanted to stand there all day just eating these. It was also a welcome break from all the sugar-y carbs everywhere at the expo.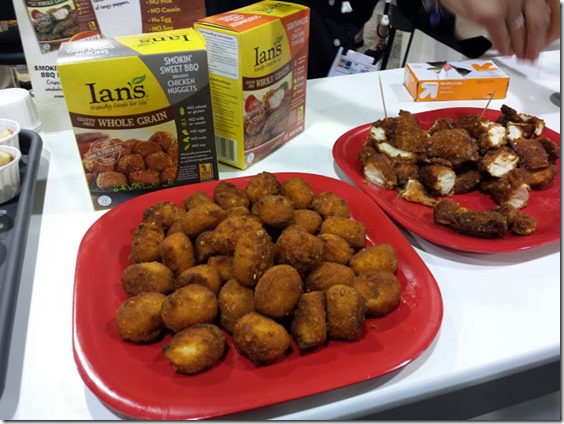 4. Caramel Almond Butter. I'm pretty sure I made an inappropriate noise when I tried this…
3. Quest Bars! I eat these every day – but this new flavor Cookies & Cream has quite a buzz around it! Plus I met some of the top execs from the company and they are super cool! Quest Bar is a SoCal based company that started not too far from where I few up – love that.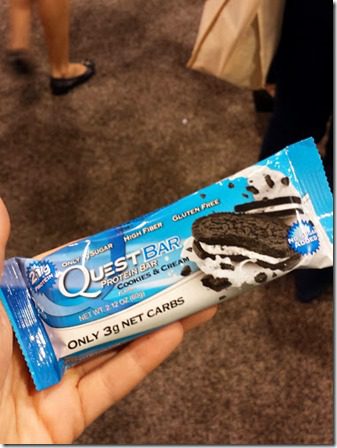 2. There are tons and tons of cookies and cakes and treats at the expo. But there were a few stand-outs.
My favorite cake was the Gluten Free Carrot Cake
And I loved that Udi's Gluten Free cookies are so thick! I like it thick.
1. Blue Bottle Coffee! My favorite iced coffee from San Francisco was at the expo.
And I am very excited to announce that they will soon be available at a store near you!!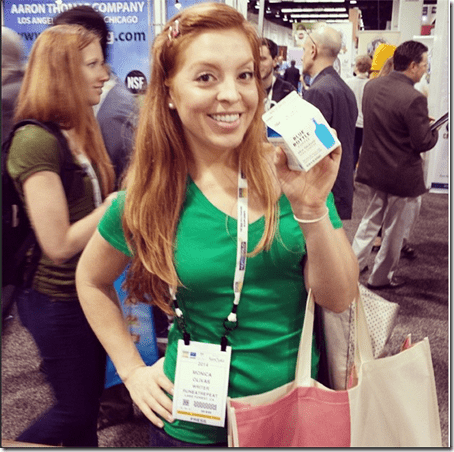 The expo was massive! So it was so hard to choose.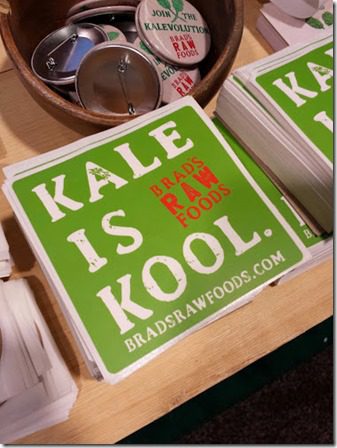 Honorable Mentions: These products aren't new to me, but I love them just the same…
Kashi's overall line up. My mom and I credit a big part of our weight loss from a few years ago to Kashi cereal. We ate it for breakfast everyday. I've since moved on from that, but I still feel a loyalty on some level to the stuff.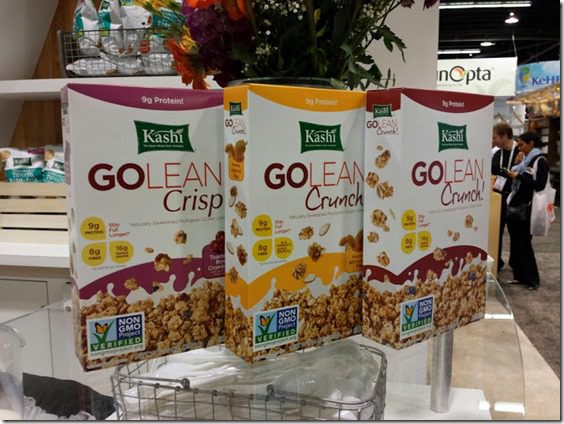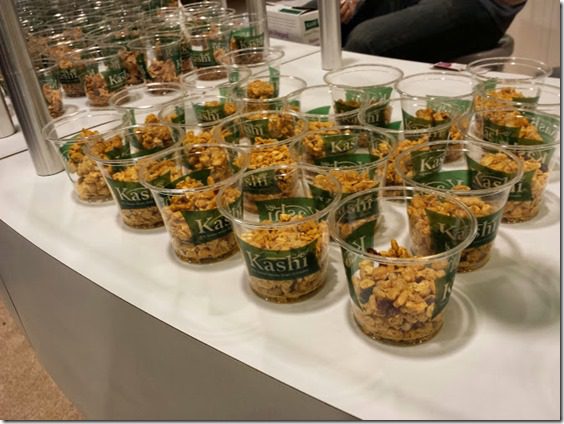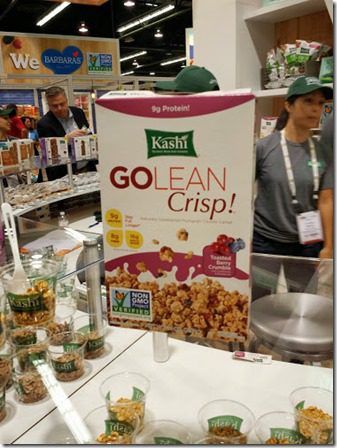 Alexia French Fries and Sweet Potato Waffle Fries
The #1 most exciting new product is actually not a product at all. This watermelon habenero lemon drink is a concept that a fruit organization is trying to show as a possibility. They want to sell the idea. Well, SOLD! I'm buying it and making it at home soon!
What's new and big in natural products:
Everything is gluten free. Okay, not everything but there was a big majority of products that are gluten free – so that market continues to grow.
Companies are trying to show off their non-GMO status. People are paying attention.
Wait. What?
Bonus: I saw Blogilates and Eco Vegan Gal at the expo…
then, ran into Bookieboo too!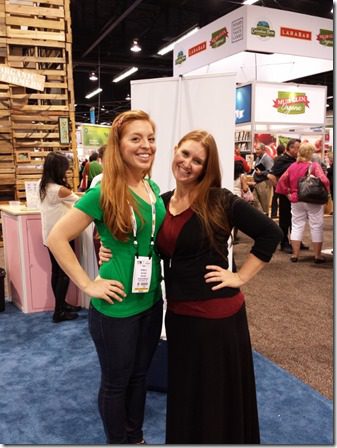 Isn't this the truth…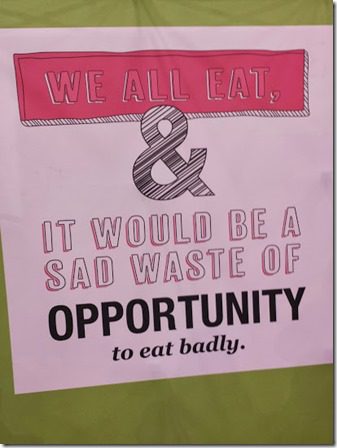 Question: Which of those do you want to try first?
Any new products you're exited about?
Run SMART Goals
Fill out this form to get the SMART Running Goals worksheet to your inbox!