Happy Friday!! How was your week?
I'm working on the RER redesign so it's been busy over here! Is it dumb that I didn't think it was going to be that much work on my end?
Yes.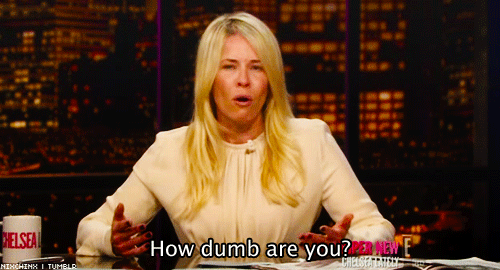 But I'm super excited about the updates and stuff!! Coming soon.
Now I have a whole post dedicated to the one question I get most about running clothes …
"What shorts/shirt is that?!"
and/or
"HELP me Monican!!! What shorts don't chafe?!"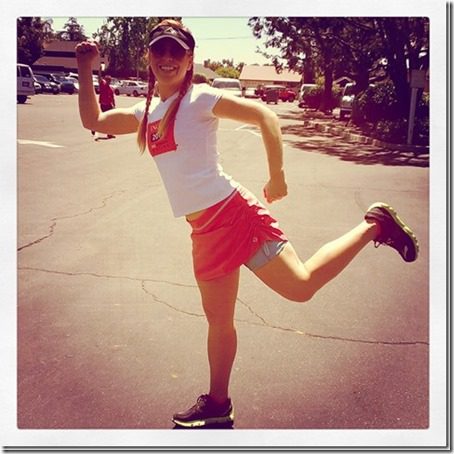 Every time I share an Instagram picture after a race at least one of the comments inevitably is one of those above. Well peeps, I know I've said it 99 times but I will say it again – Moving Comfort.
I wear Moving Comfort Running Shorts or the Sprint Skort 83% of the time.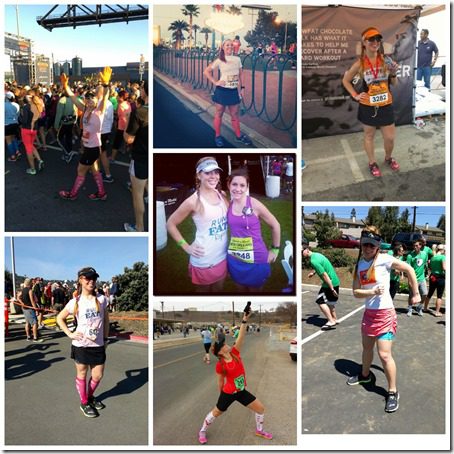 The shorts are long enough that they don't ride up. They are the 7.5" Endurance Short (they have a 4" version that is awesome too, but too short for me – if you have thick thighs it's probably not going to work to avoid rub).
SALE! You can get them on Zappos for $10 off right now which is a super sale!! They're good quality too. I wear mine all the time.
UPDATE: They are on the Moving Comfort site for only $24!!! <- go to the SALE tab on the top.
The skirt is the Sprint Tech Skort.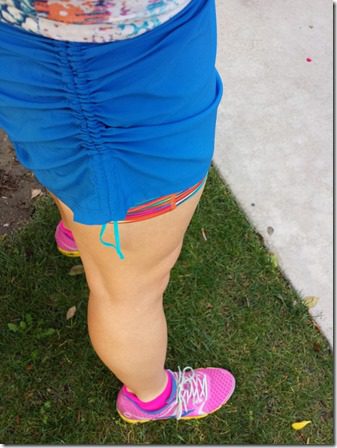 I've worn the Sprint Skort for years – it's the only one I've found with the non-stick liner and comes in cute colors. A company rep sent me this new colorful one in Cosmic Blue that I am loving! How cute is the matching bra?!
(The sportsbra is the Rebound Racer.)
The awesome thing about the shorts inside the skirt is the grip liner. It prevents the shorts from riding up. If you don't know why that's a big deal, you just don't get me at all.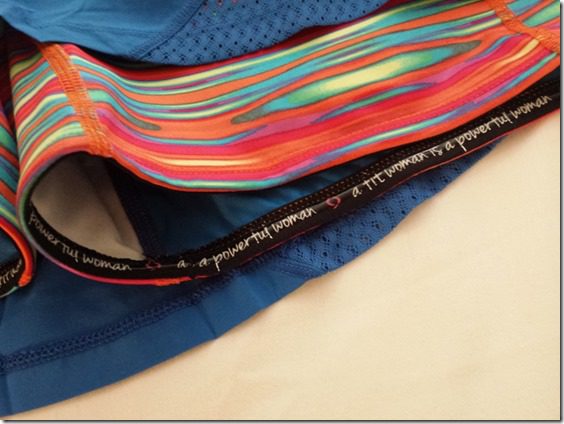 If you have to ask you wouldn't understand.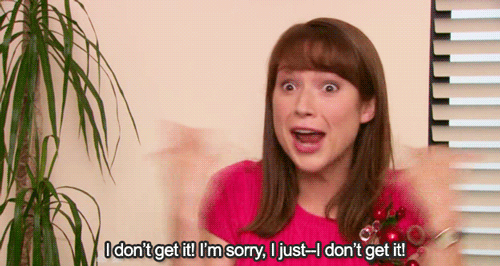 Moving Comfort is actually best known for their awesome line of supportive and cute sportsbras. They have a huge selection for all different sizes and preferences. They come in specific cup sizes too!
Check out Moving Comfort Sportsbra page to peruse your boobs' favorites.
So. Now go in peace and let me know what you think if you try the skirt or shorts too.
Don't forget to use the discount code RER for 40% off and free shipping on ProCompression socks and sleeves!
Question: Do you buy colorful sportsbras?
I love them even though I don't run in 'just a bra'!
Disclaimer: Moving Comfort sent me this gear, but I'd buy it even if they didn't as chafing is the worst. All opinions are my own.
Run SMART Goals
Fill out this form to get the SMART Running Goals worksheet to your inbox!