Hi! I started the day leading the fitness group 5k run. I realize I really have missed working with people in person so I'm enjoying this a lot!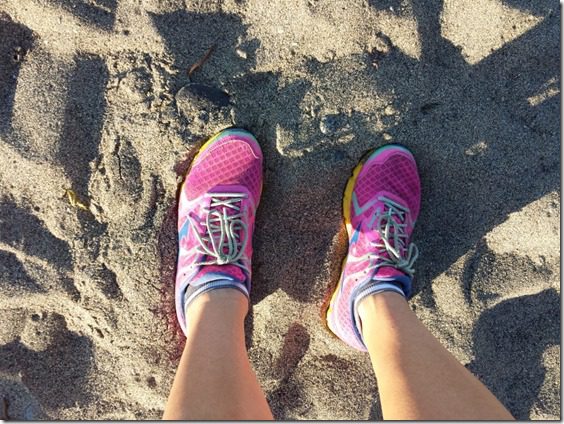 And I LOVE that this fitness group is forcing me to wake up earlier this week because I want to reset my schedule earlier now that it's getting warmer here in SoCal. But, the first few days of an early schedule mean I'm dragging in the afternoon.
I'm not complaining, just justifying some P.M. caffeine
Plus, I cannot help but just be grateful this is where I'm running…
After the 5k run with the group I did the route again solo to get in a few extra miles. Check out my instagram if you want to hear some ocean sounds to zen out to for a few seconds
Breakfast!
I caved and bought a ripe avocado from the store yesterday. I hate paying for avocados when I can get them for free from my mom's trees, but the ones I got from her this weekend aren't ripe yet. I needed it.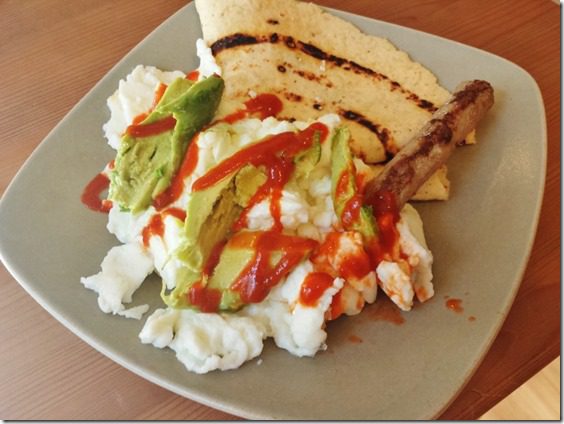 Flat Abs Tips from Health Bloggers!
My flat abs tip is featured on Lady's Home Journal today!
You can read all the tips here: Flat-Abs Secrets from Bloggers
Aaaand this actually has inspired me to get back on the ab exercise wagon! Pressure's on when a magazine quotes ya!
Spreadshirt Free Shipping Discount – Free standard shipping on 2 or more products. April 8-16th. Coupon code: SPRING14
Cannot be combined with other coupon codes.
Check out my Spreadshirt Shop to get your RER gear!!
Question: Avoca- DO or Avoca-Don't?
Run SMART Goals
Fill out this form to get the SMART Running Goals worksheet to your inbox!