Hi! I woke up thinking today was Thursday. So, there's that.
But, I'm glad it's not Thursday since I have a few deadlines I'm racing! This morning started with a nice little cardio session here…
God bless it.
What I ate…
I have been packing a protein bar to eat on the way home from the morning class and had half of it on the drive.
Breakfast of champions: Puffins. These Puffins are not as good as PB Puffins, but that's what I get for trying to be all healthy and ish.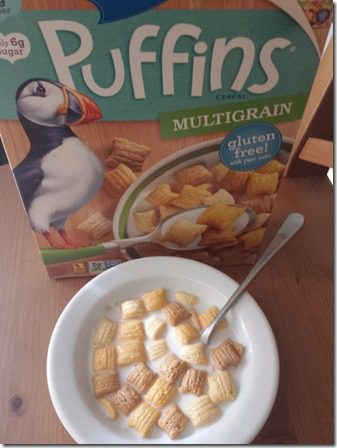 Lunch was a mixing bowl salad since my one decent salad bowl died earlier this week.
Taking a look at this picture I realize I really do need to replace that bowl and stop embarrassing myself on the internet. Or, I guess work on embarrassing myself less since that kinda comes with the RER territory…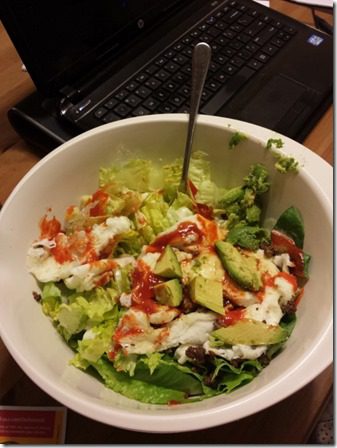 Snacks for the day included yogurt, more Puffins (obviously) and a massive baking fail.
A long time ago a reader commented that they picture me like the chef from The Muppets in the kitchen. That is seriously the most accurate comparison I've ever heard.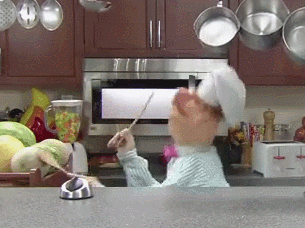 I just fumble around singing to myself, making a mess and hope everything will turn out okay when I bake. 50% of the time it does and I can share the recipe. 52% of the time it doesn't and I have an epic fail.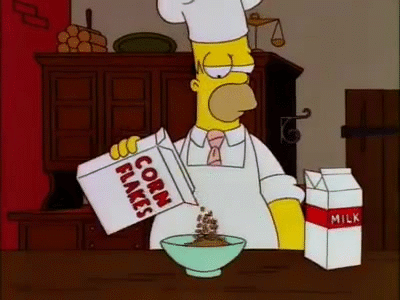 For some reason (read: because they were on sale) I bought Prunes. I don't know. Anyway. I've had them for a while figuring I'd bake with them or make some kinda raw granola bar.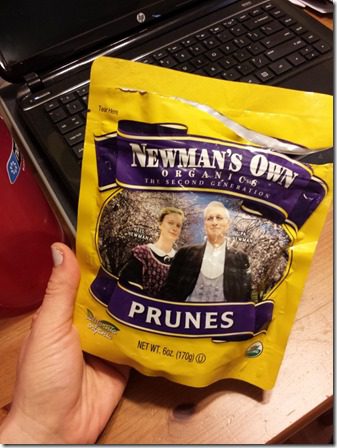 Long story short I tried to make brownies and failed.
Luckily, when I fail I go BIG. and this was the result.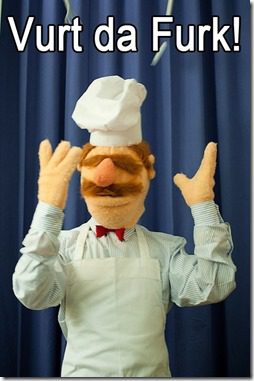 Luckily, I can't mess up dinner – it's my go to 4 ingredient pasta.
What I did…
Outside of that the day was pretty productive! We are thisclose to updating RER! I had some conference calls and an interview with the legendary Hal Hidgon!
What I wore…
I'm sportin' some gear Solow Style sent me. They also sent a cute 'from gym to street' dress that I love. I tried it on this weekend and it's super comfy too – no picture yet though.
Question: On a scale from 1 to 10 – 1 being you stayed in bed and did nothing, 10 being you finished today's work and tomorrows…
How productive was your day?
Run SMART Goals
Fill out this form to get the SMART Running Goals worksheet to your inbox!