Hello! I've been at a fun event all day in Santa Monica!
But before I share all that, I want to tell you non-Californians about a great place to run in Santa Monica. I get emails from readers visiting "L.A." fairly often and many times they aren't in the heart of Los Angeles, but somewhere near da beach. That's great for exercising when you are out of town! 
Last night I stayed at the Georgian Hotel in Santa Monica. It's right across the street from the beach and super close to the 3rd street promenade.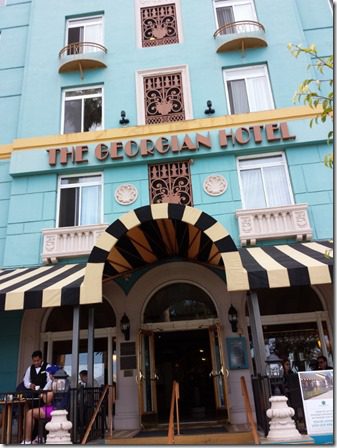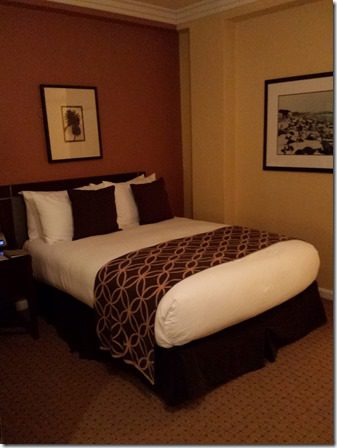 The hotel was the usual, but the service was exceptional. I needed a fridge in my room and I forgot something in my car – and they took care of it super quick.
Also, they offer newspapers in the room and I was very very happy to see a familiar face on the cove – Boston Marathon winner MEB!!!
Anyway.
This morning I woke up and set out for a short-ish run. I didn't want to get too tired because I knew the day ahead would be packed with exercise!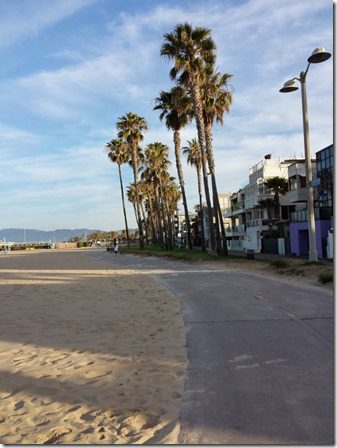 Santa Monica is a GREAT place to run because the pedestrian / bike path is awesome. It goes on for miles and miles. It's super flat. Plus – it's just something you can stay on and go 'out and back' so you won't get lost!
I just walked around here before the L.A. Marathon a few weeks ago. But since that was the day before the full mary I didn't run. It was great to get in some miles exploring north of the pier.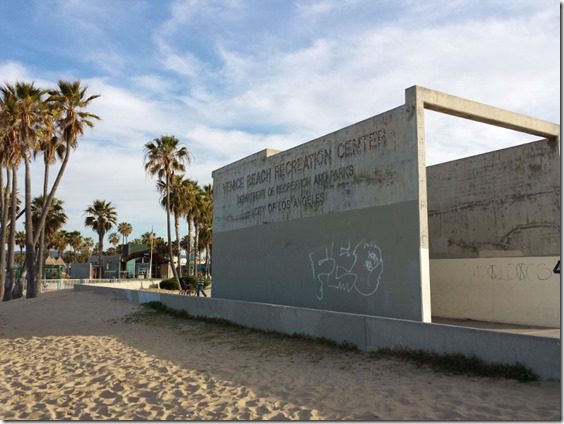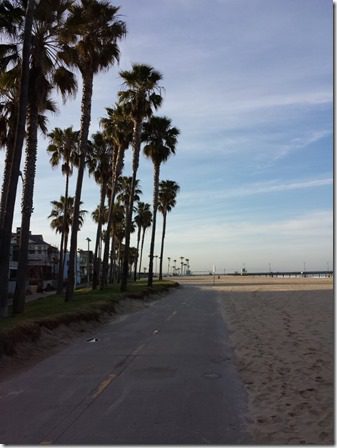 Running in Santa Monica:
The path is formally called the Marvin Braude Bike Trail (according to Wikipedia). It starts in Pacific Palisades and goes south for 22 miles. About 8 of those miles are in Santa Monica. Check out the wiki page for more.
Head's up: There are bathrooms and water fountains along the route, but if you're running super early they might not be open.
From The Patch: The best running spots in Santa Monica.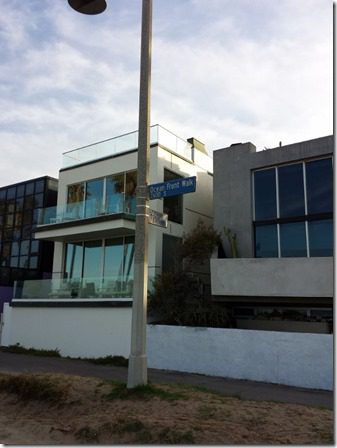 After the run I wanted an iced coffee, but didn't really want to hunt down a good one. So, I settled for McD's and added sugar and milk in my hotel room.
And with that, my iced coffee connoisseur card was revoked.
From there I got ready and headed to the FiTrends event!
More on that next…
Question: If you could run anywhere in the world – where would it be?
Question #2: Did anyone watch the Southern Charm finale?! What do you think about that?!
Run SMART Goals
Fill out this form to get the SMART Running Goals worksheet to your inbox!