Hello! How's your weekend going?

Mine is great because I get to run and eat. It's kinda my thing.
I'm also pretty excited that my lil strawberry plants are fruiting! I feel so freaking fancy that I grew actual, edible non-gmo fruit. Someone give me a hippie card asap!!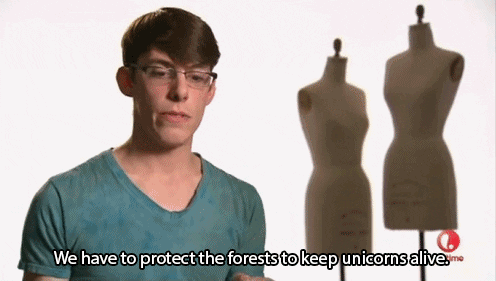 I also eat string cheese – string style. But like, 3 strings for the whole thing.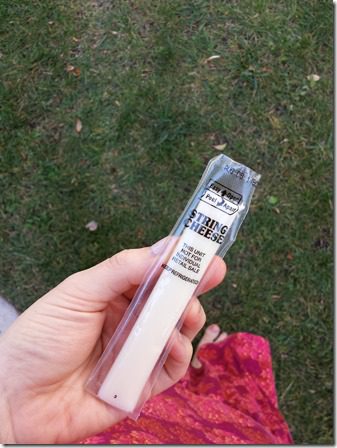 So, I did back to back long-ish runs because I have a lot of races coming up in May and if I'm being honest…  just felt like running a lot.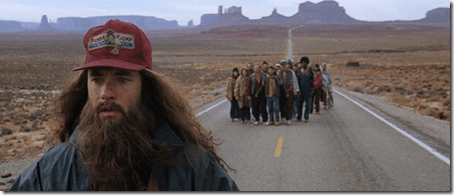 I made the usual, required stops after my run on Friday: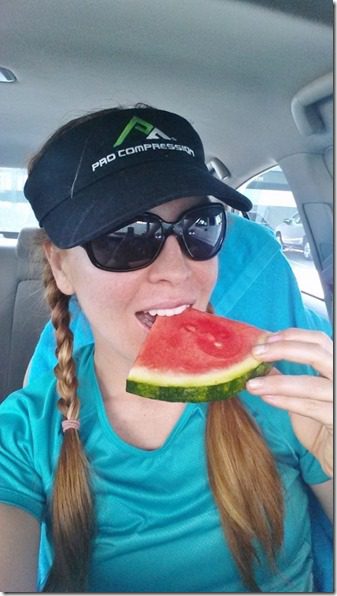 What I ate before my long run: oatmeal in a jar and iced coffee.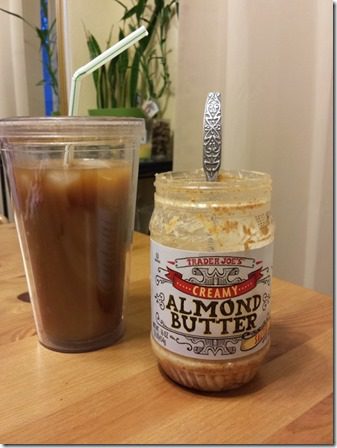 I ran around Orange County and saw some pretty things
It was a little gloomy and looked like it was almost going to RAIN (crazy) when I started. But, the weather can't stay bad in the OC because we pay a really high "sunshine tax" so the courts won't allow it.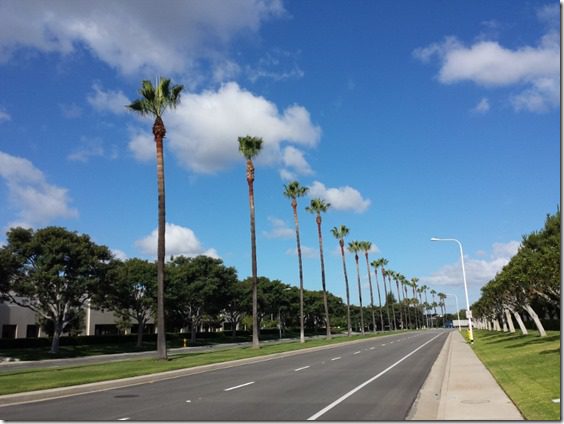 After my run I drank this Suja Purify Juice. This is very similar to my favorite detox juice from the juice bar, but I love that this has the actual nutrition stats on the back – I've always wondered about that.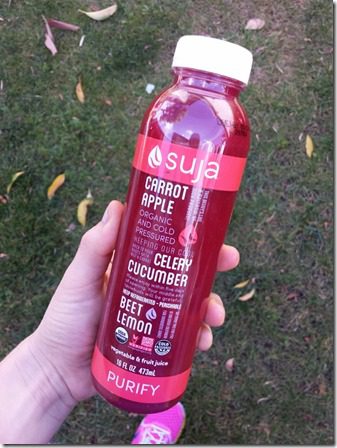 Bonus: Beet juice is great for endurance exercise. Runner's World article on beet juice and running.
I'm actually going to be running the Rock N Roll San Diego Half Marathon / Marathon with Suja and I'm really excited about it! I love juice and San Diego and running. Makes sense.
It also makes sense to use this discount code if you want to come too.
And I balanced out the juice with some cookies. At least these were gluten free, free of the 7 common allergens and
On manager's special.
Question: What is the best thing you're eating or drinking this weekend?
Run SMART Goals
Fill out this form to get the SMART Running Goals worksheet to your inbox!