Hola. How's it going?
I didn't run today and I feel like an object in motion stays in motion and a Monican at rest stays at rest because I'm not as motivated as usual to keep breathing/exercising/feeding my cat.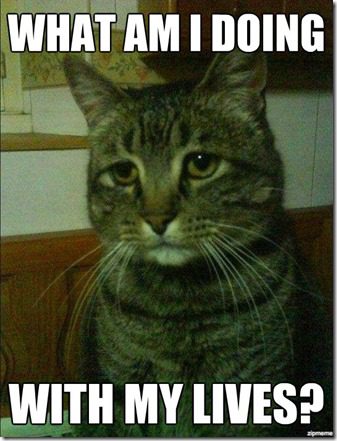 I started the day with a pretty walk and my head movies.
Ha!
I joke, but I really do think walking is the best exercise for weight loss / stress relief / easiest to accomplish without $$ / great way to sweat with friends…
Then, I came home and did this quick 10 minute workout. No equipment needed. No excuses accepted.
Breakfast was courtesy of Yoplait Greek yogurt and Nature Valley breakfast biscuits – I got a stash from a company rep last week. I added chia seeds because I love when they stuck in my teeth (totally not being sarcastic, I really like it – is that weird?!).
Question: Do you have strength equipment at home?
Do you have 10 minutes to exercise today?
Run SMART Goals
Fill out this form to get the SMART Running Goals worksheet to your inbox!