I am going to Miami today! Last week I got an offer to go to Miami for a Nokia event and it just so happens Blogher Food is there this weekend and I'll have friends in town too – so I couldn't turn it down!
But, I am very sad that I'm missing a race I planned on doing. Seriously – you know you're addicted to running when you consider turning down a trip to Florida to pay to RUN in 100 degree weather.
I had a bunch of errands to run and a project to finish before Friday so I've been a little MIA this week. I think I'm all set now though. Maybe.
I even made time to get my nails done. I was going between a few colors and this one won on the name.
My Make Up Must Haves
One of my errands included finally getting duplicates of my favorite make-up essentials for my purse. I always grab these things to throw in my purse when I leave the house so I'm hoping this will help prevent me from losing/forgetting them.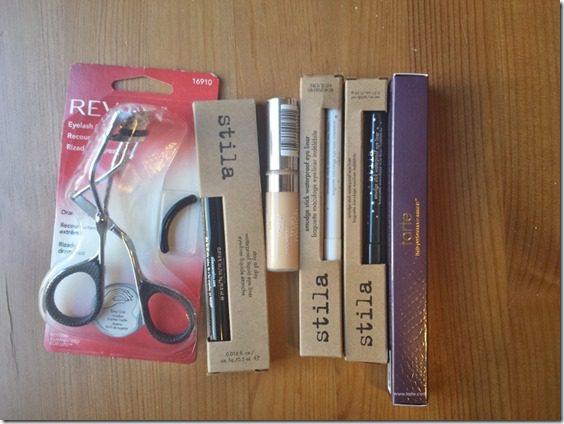 I got a second eyelash curler / stila liquid eyeliner / random concealer that is new / stila white liner / stila stingray liner and a new-to-me inner liner from tarte.
Now I'm packing it up!
The full scene: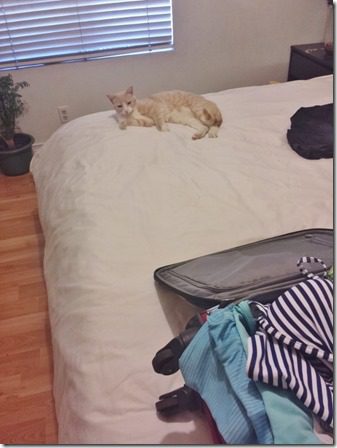 In honor of Vegas, check out this Cat's Reaction to a Dog Attacking a Boy…
And now I better wrap it up and head off to the airport! It's a long way to Miami so I bought Gillian Flynn's Dark Places to read on the plane. I've read Shattered Objects and Gone Girl already and loved them!
Question: If you could only use one piece of make-up what would it be?
Guys: Red Lipstick – LOVE it or HATE it?
Run SMART Goals
Fill out this form to get the SMART Running Goals worksheet to your inbox!