Hello! I got a great question from a reader on my last call for questions, but wasn't able to answer it because How to Get Faster Running took too much time.
So, let's talk about it now…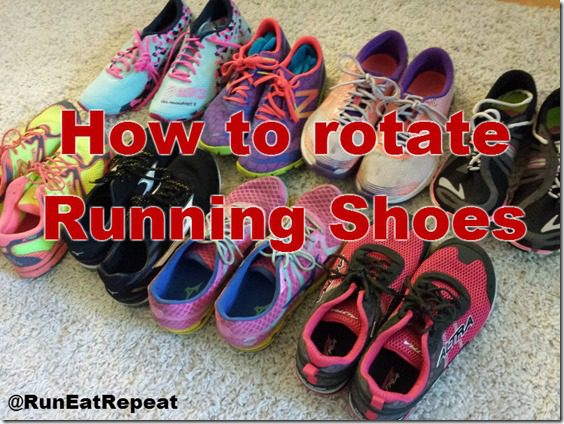 Running question for your Monican: "Do you wear more than one pair of running shoes? Do you rotate them?"
Yes. Right now I have two pairs of running shoes that I rotate – the Mizuno Wave Hitogami is my longer run shoe and the Wave Ekiden is my shorter distance running shoe (relatively speaking). I consider the Hitogami my 'go-to' shoe and the secondary shoe changes sometimes based on my preference.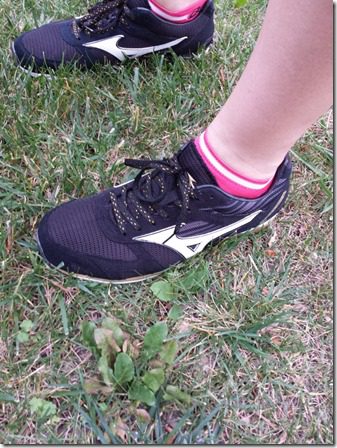 Why rotate running shoes? Different running shoes are designed for different purposes. One shoe might be made for stability and offer more cushion for longer mileage. Another might be lighter and made for shorter, faster distances. While you can wear either shoe for any workout, it is nice to wear the best shoe for a specific distance/workout.
I can't run super long distances in my lightest shoe because there is no cushion and it starts to hurt my knees earlier in my runs. So even though it's tempting to run all the time in the lightest shoe, it's not a good idea.
Identify the category the shoe is in – stability, neutral, light-weight, race flat and that can help you assess what type of runs/workouts you can wear it.
Also, I've read that changing up your shoe can help prevent injuries. This is because changing it up varies the strain on specific muscles/tissues of your foot.
Do you have to rotate running shoes? No. Not at all. I only started changing up my shoes two years ago and that was because running shoe companies send me shoes. I don't know if I'd be able to pay for multiple pairs and types of running shoes like that! It's definitely expensive.
And it really depends on what your running. If you are a casual runner I think having one go-to pair of running shoes is good. If you are doing a lot of speed work AND distance or trail running you may want to consider getting a shoe specifically for those runs.
The most important thing is making sure your 'core running shoe' – the one that you use most is a good shoe for your needs. Then, you can find complementary ones if needed.
Here is a post about How to Find the Right Running Shoe
And you don't have to switch up the type of running shoe. You can stay within a specific category of shoe for example wear a stability shoe but wear pairs from two different brands. Just remember the point is this is supposed to HELP your running, if it causes injuries or stress – Don't Do It.
Note: I don't wear either of these shoes for walking. Running shoes last a certain number of miles and I don't want to 'waste' walking miles on these shoes. I wear any shoe for walking and have used practically every brand at some point. Well, except one brand that I think are too narrow but that may be a memory from a bad experience in high school when I got my shoes too small because I didn't want anyone to know I had massive feet.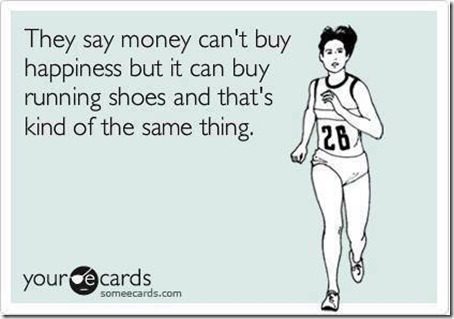 Question: Do you change up your workout shoes?
Run SMART Goals
Fill out this form to get the SMART Running Goals worksheet to your inbox!