Hello! It's time for me to blab about running stuff in a video since I love running and I love talking (even when no one is here to listen).
But first… I was hanging out with Vegas today trying to take a cat nap. He wouldn't let me sleep though. And I have no idea what he's looking at since we were alone. Maybe he sees ghosts?!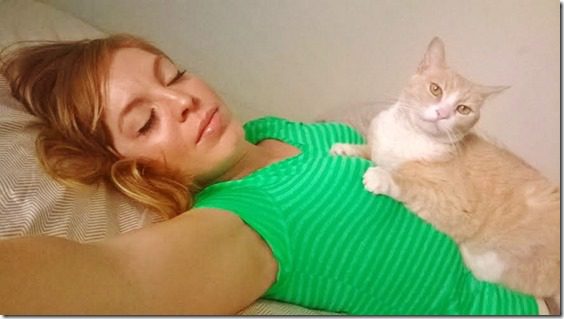 This week's Ask a Monican covers:
1. I already ran a marathon and want to run a half in September and a full in the Spring. But the training programs online all start at very low mileage. How do I train for this?
2. My running socks are giving me blisters? What are the best ones?
What are your favorite workout socks?
Run SMART Goals
Fill out this form to get the SMART Running Goals worksheet to your inbox!