Hello! I am back home and even "home home" as I'm blogging from my mom's!
I have been traveling so much lately it was nice to get back to my neighborhood this weekend.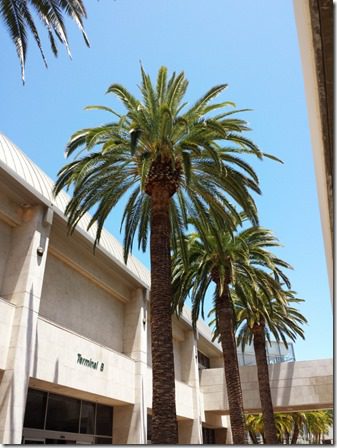 My family watched Vegas and I guess he thought he could be bad since I was gone so long. He NEVER does this (unless I actually put him up there for a picture). Don't worry. I didn't share.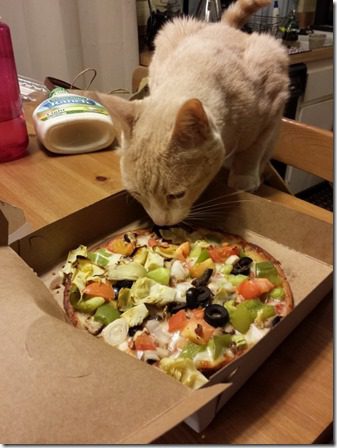 I ran 17 miles and then stopped for watermelon on the walk back home. I am obsessed. Like, seriously deeply passionately obsessed. And I am okay with that.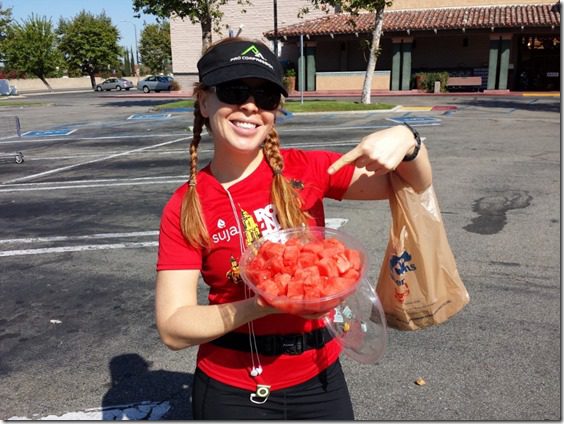 Please note: I would not share my watermelon either.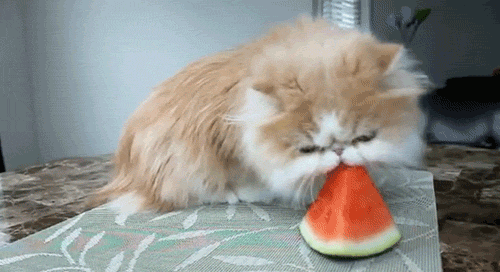 When I got home I bribed myself to stretch with watermelon. It works. Some people choose not to treat themselves with food. I am not one of those people.
And now Vegas and I have worked through that whole pizza sharing debacle and are friends again.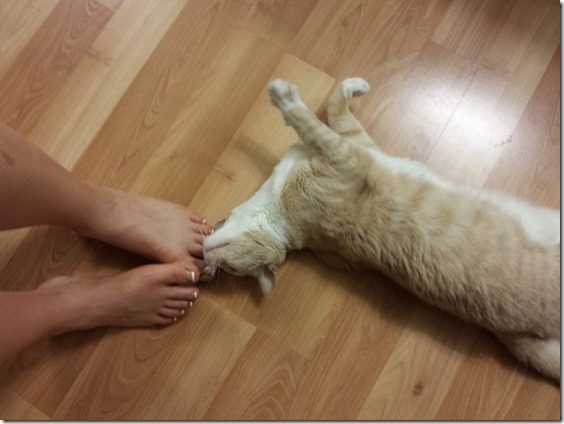 Now I'm at my mom's for a Father's Day BBQ.
My mom knows what I need for a good party… and beverages, of course.
This is my favorite photo bomb of the year (so far).
My fridge is pretty bare from my travels so I really need to do a Sunday Set Up this week! I'm going to make a grocery list and all that fun stuff soon. And since I've been gone I've been eating a lot of junk – I need to stock up on the healthy stuff before that wagon is too far away to jump back on!
Me lately: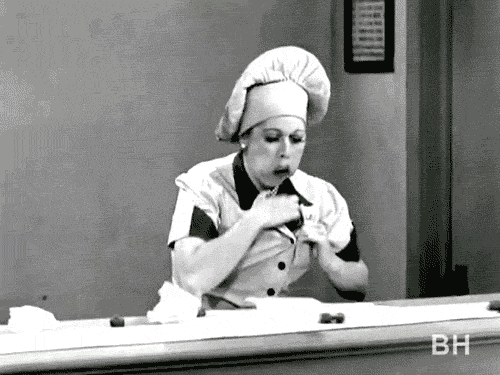 Sunday Set Up!!
First stop: Grocery shopping.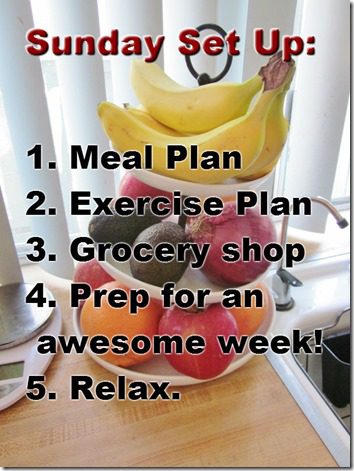 Question: Do you have a meal plan and/or exercise plan for the week?
What day do you go grocery shopping?
Run SMART Goals
Fill out this form to get the SMART Running Goals worksheet to your inbox!