Hello! Today I'm sharing my morning routine. I got this Ask a Monican question that asks me to cover all the bases of what I do in the morning before a run…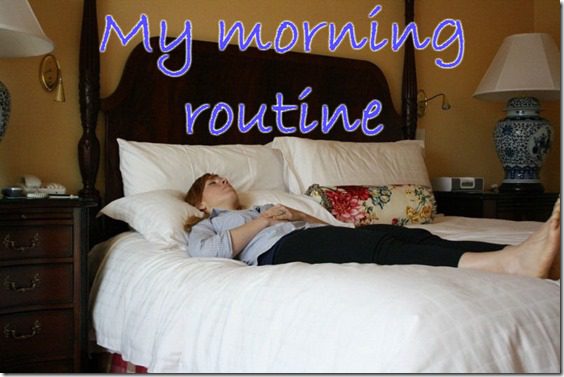 1.   What is your morning routine before a run… Not a race, but a run.  Like you set an alarm to get out by (insert time), do you put your gear out before?  Do you eat breakfast?  What do you eat?  bathroom habits?  we homies, so nothing is TMI.  do you prefer to run alone, do you map out your route?
2.  I know we should get only one…but you know, its me.  With all the runs you do, do you even "train"?  I guess if you're doing back to back…  or maybe back, no race, and then race you don't need to log that many miles.  But do you set out on your run to get x amount of miles in?  or do you go by feel or time.
My Morning Routine Vlog
*Vegas video-bombs toward the end!
Question: What is your morning routine?
What time is your alarm set for?
Do you eat before you workout?
Do you set out your clothes?
Run SMART Goals
Fill out this form to get the SMART Running Goals worksheet to your inbox!