Hey, have you noticed organic apples have been super hard to find?
I have.
I don't buy all organic because I'm not fancy (or rich) but I do try to buy a few specific things that I eat a lot AND eat the outside of (skin) organic. My list includes apples and grapes. Beyond that I buy organic if it's close in price to conventional. And/or if I'm feeling particularly smug that week.
Anyway.
I haven't been able to find organic apples and was informed by a little note at Whole Foods that organic has been hard to come by for farming reasons and the organics we can get are from farther than usual. So, now ya know.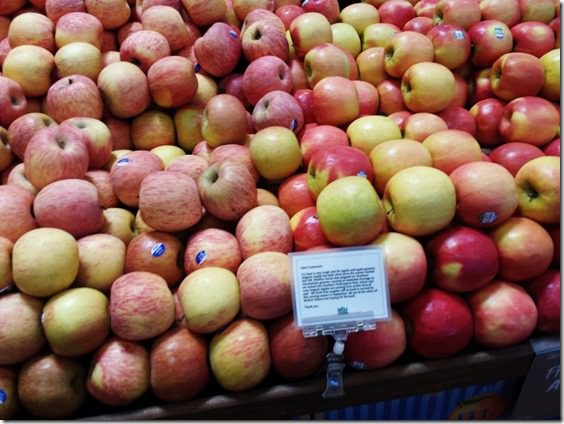 Today I have a fun announcement about Meatless Monday!
But first, here is my girl's night Meatless Monday Costco haul. I'm having the girls over and am in charge of dinner (we take turns). I don't have the time to cook something legit today so I am throwing together a vegetarian spread.
I mixed up the salad. Cut up the watermelon. Added beans to the quinoa and kale. Put out carrots and chips. Done and done.
Related: I am going on a fun trip with Sabra salsa this week! Stay tuned for me winning a salsa eating while salsa dancing contest*.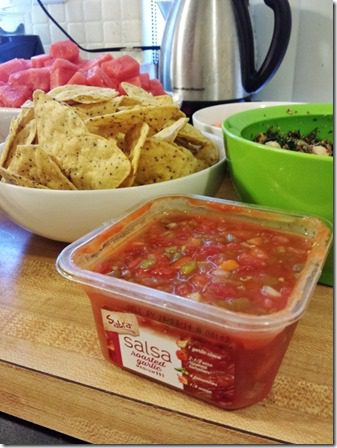 *That's not on the itinerary yet, but I'm hoping I can convince them…
And in fun Meatless Monday Mexican Monican news…
My Chili Relleno Casserole recipe is going to be in the next Meatless Monday cookbook! I'm pretty excited about that
Question: What are you eating for dinner?
Run SMART Goals
Fill out this form to get the SMART Running Goals worksheet to your inbox!