Hello! There is about one month of summer left! And I've been having a blast so far. Have you?
Before my summer must haves list – I wanted to share this lil Under Amour ad because I just dig the hell out of it.
On my run the other day I was thinking about doing a round up of my favorite things at the end of the summer. But that wouldn't help ya at that point, so I'm sharing a half-way through summer fun list. I have compiled a list of my favorite things that have made my summer '14 happier so far. Here they are…
Summer Must Haves
1. I usually alternate bathing suits when I'm on trips or randomly, but there is always one that I wear more than the others. This year it's my striped suit. I like the pattern and love that the top is molded and stays in place.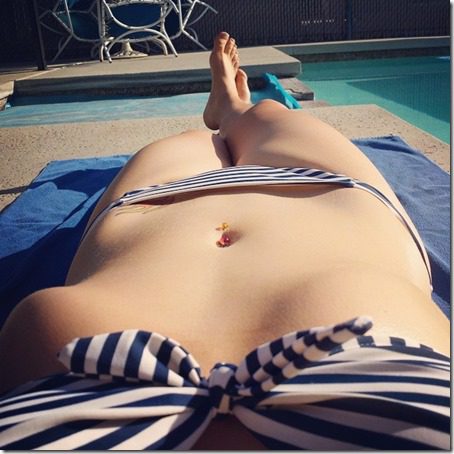 Here are some similar options…
Here's a super cute one with a bow. I keep seeing those on insta and love them.
2. I just saw my favorite Sanuk sandals that I got in Savannah come in prints here. Love. They are so comfortable. These ones are the exact same except cuter
And I kinda need a new pair now that I wore them to the tomato farm and got 'em absolutely covered in dust.
3. Fun sunglasses! My favorite pair are all scratched up, but I love them too much. So, I'm on the hunt for a similar pair.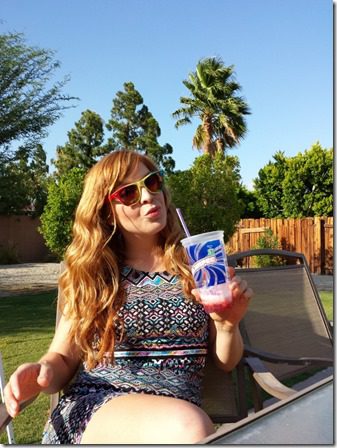 Fun sunglass option 1 / option 2 is only 12 bucks.
4. Smelling like a coconut. I am obsessed with the Body Shop's Coconut Body Butter. I have it right by my bed and try to put it on my hands before I go to sleep. Ahhhhhh. I'm going to get some right now…
And it smells better than I normally do.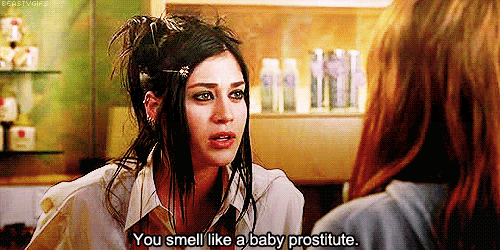 5. Pink sparkling wine. I love champagne. I love white wine. I love delicious pink, sparkles in my glass.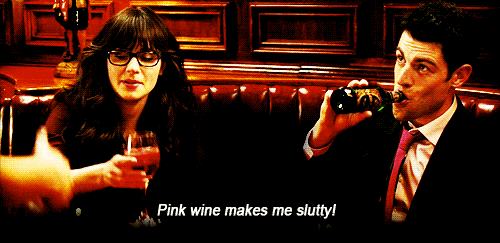 Ha! (Has anyone even seen that show? I love Zoe Deschanel, but haven't.)
6. Skinny Margaritas. I used to be a vodka girl, but I am all about tequila this summer.
7. Watermelon. Obviously.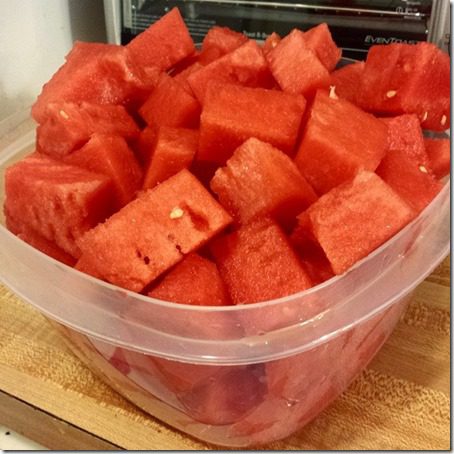 8. Good music. I am usually 6 months behind on new songs, but I've been obsessed with finding the perfect song for this summer so I've been trying to keep up a little more.
Your pick…
Question: What is your favorite thing this summer?
Run SMART Goals
Fill out this form to get the SMART Running Goals worksheet to your inbox!