It's no secret that I'm not good at moderation. I either LOVE the hell out of something until it dies (or I die?) or nothing.
(That is one of my favorite quotes, which probably says something about me.)
But then I find something else that I like and forget whatever was keeping my attention for a new love.
My mom calls them "phases" which I find offensive because for the moment I think this is going to be my favorite thing/person/food/show FOREVER!!
"It's not a phase Mom, I'm going to love NSYNC until I die!!!!!!!!!!!!!"
This has obviously been going on for a while
Anyway.
Here's what I'm obsessed with this week:
1. Dance Moms. It's a new-to-me show on Lifetime.
I randomly discovered it when I heard the dancer in the Sia video I'm also obsessed with is on the show:
So, I looked it up and fell in love. And now I have like 12 episodes on my magic TV machine. I watch it every night. Like a creeper. The end.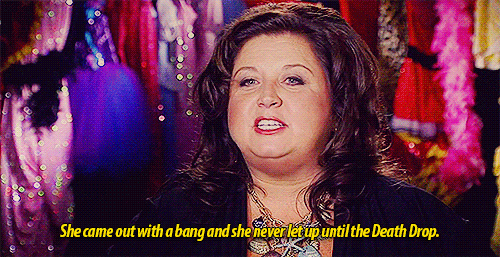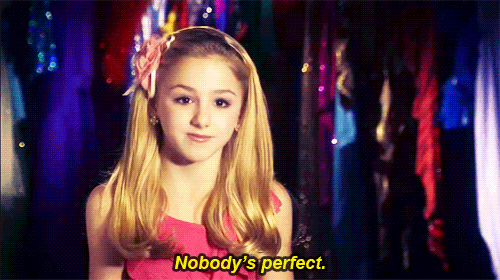 (Note: That's Chloe, not the girl from the video. I like them both because again, I'm obsessed.)
2. Yogurt. I've always liked the stuff, but I've been eating it every day – sometimes twice a day.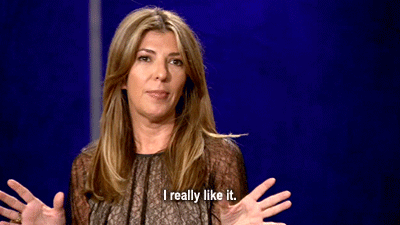 3. Finding the perfect perfume. I want a 'go-to' scent (besides 'Sweaty Runner'). I spent the longest time in Ulta the other day trying sprays, but didn't find the one I was looking for. Every now and then I'll get a whiff of a stranger and think, "That's it!" but if I ask them what they're wearing they say it's their conditioner or something. Bah.
4. Necklaces. I'm not a jewelry girl, but I've wanted a 26.2 charm necklace for a while. Then, I saw a charm in the shape of CA and fell in love. I'm working on acquiring both
Question: What are you obsessed with this week?
Run SMART Goals
Fill out this form to get the SMART Running Goals worksheet to your inbox!