Hello! How's it going? This week I'm challenging myself to do 5 exercises each weekday to build up strength and tone up. I'm calling it 5 at 6 – meaning you can do the 5 moves I share around 6pm (or when you're done with your day) or 6am the next morning.
I'll be posting them on Instagram too so check it out before you put on your PJs and get lazy for the day (like I do – once I'm comfy, I'm not moving).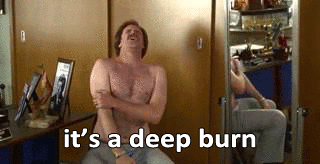 Yesterday I hung out with my fam and had dinner over there. I totally attacked my mom's avocado stash. Love. And Matt and I did a "pickles cheers!" too.
Run.
This morning I set out for an easy shake-out run. I didn't want to push it because I want to do a tempo run tomorrow. But, I kept having the most awkward interactions.
Two different times I was running along when a group of girls got on the path just a little bit in front of me going to exact same pace. So it was kinda like I was on their ass, except I was just staying at the same pace. I didn't want to go faster or slower so I kinda hung back until I decided to try another route – and it happened again. Oh well.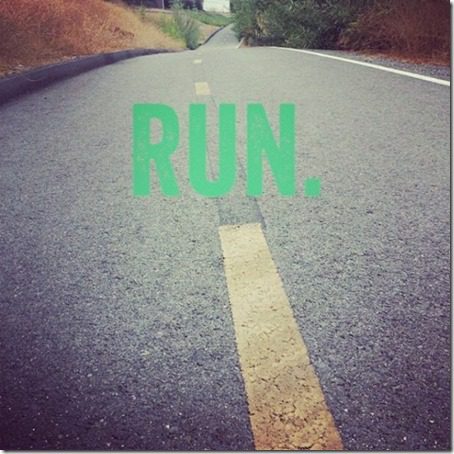 Eat.
I had a banana and almond butter while making breakfast.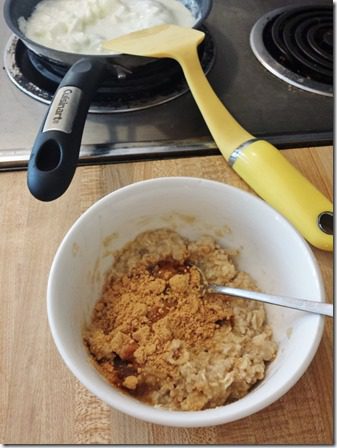 So, I topped my oatmeal with powdered PB since I was very liberal with my spoon into the almond butter jar. Sure, I could have skipped nutty goodness on my oats all together, but what's the point of living if I do that?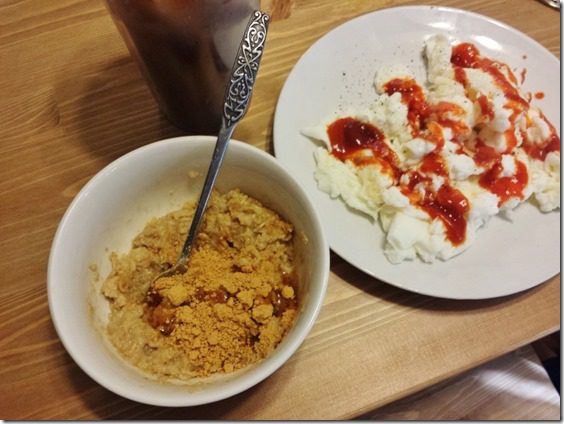 5 minutes of exercise
I really need to start doing more strength work again. I got the idea to just start with 5 minutes each day. I'm going to share 5 moves I'll be doing Monday through Thursday on Instagram.
Today I'm calling it "5 at 6" since I'll be doing it around 6am or pm depending on the day – you can do them when you get off work or school or the following morning along with your workout. I should be able to squeeze in 5 minutes of moves – no excuses!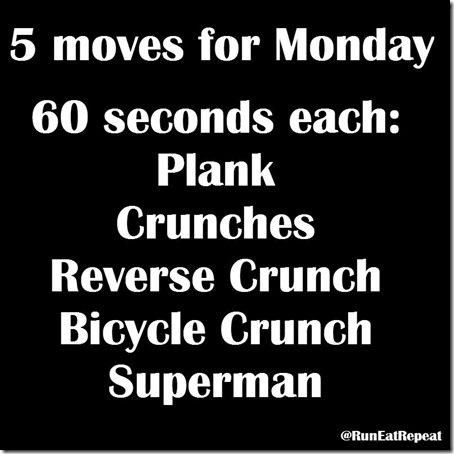 Sure you can repeat these more than once, but for right now I only have 5 minutes so I'm only doing them once. Baby steps baby
Question: Can you fit in 5 minutes of abs today?
Run SMART Goals
Fill out this form to get the SMART Running Goals worksheet to your inbox!