Hello! I am in Washington to run a half marathon, see my only friend SkinnyRunner and eat a lot. Those are pretty much the only reasons I travel, right? I was invited to run the Suncadia Multisport Event which includes a bike race, marathon, half marathon, 5k and trail race! So many options!! We'll talk about the race tomorrow because today we're talking about Suncadia Resort – the entire property was amazing and so pretty and GREEN. I kept saying, "I really feel like I'm somewhere new!" because the landscape was so lush.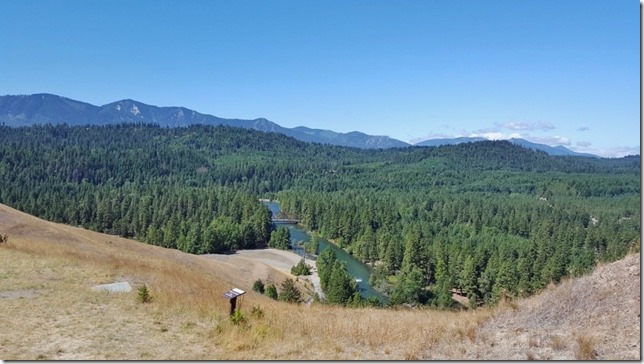 SR joined me for the weekend of fun because she moved from Orange County to Washington in January. I haven't been the same since. It's very sad and I spent much of our time trying to convince her to come back and/or hire me as a live in maid. Given how messy I made the hotel room, I don't think I got the job.
Anyway. She picked me up from the airport in Seattle and we drove to Suncadia straight from there.
We stayed at The Lodge, which is a big hotel on the property. But there are tons of houses to rent and a smaller Inn there too.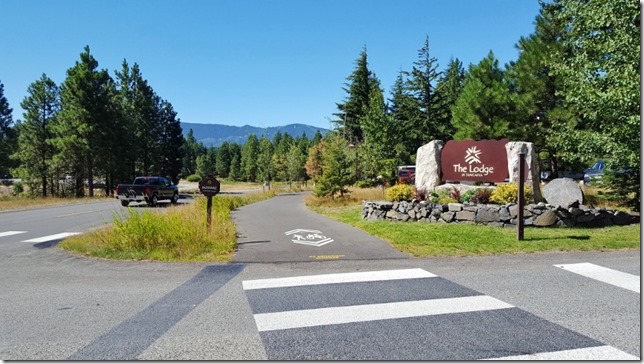 The room was big and had a pretty impressive kitchen set-up with a microwave, fridge
We decided to hit the race expo before it closed at 6pm so that was our first adventure of the trip. I call it an adventure because even though it was 2 miles away we managed to get completely lost and had to awkwardly pass by a house with a couple gardening a few times and they were so nice they waved each time.
Luckily we found the expo and Bart Yasso was there! The 5k race is named after him and he was also the race announcer.
I decided to run the half marathon instead of the full and changed it at the expo easy peasy. Buuuuuttt, SR tried to guilt me into running the full and even recruited Bart Yasso's help. Ha! She said he shouldn't take a picture with me unless I ran the full marathon! Luckily he felt bad for me because I said 'I would die out there and then the race director would have to look for my sad dead carcass on the race course' and we got a pic.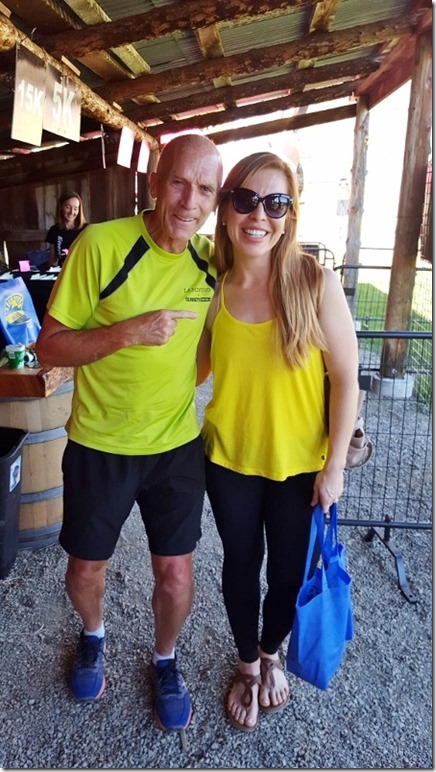 After the expo we went into Roslyn for dinner. The main street area was so quaint. First stop – candy shop!
Appetizers?
Dinner was at the Roslyn Café. The food was delicious and I tried my first ever Scotch Egg! But a head's up that the service is a little slow, we knew that beforehand based on a lot of Yelp reviews that warned us. Those reviews are super accurate. SR and I had a lot of catching up to do so we didn't mind.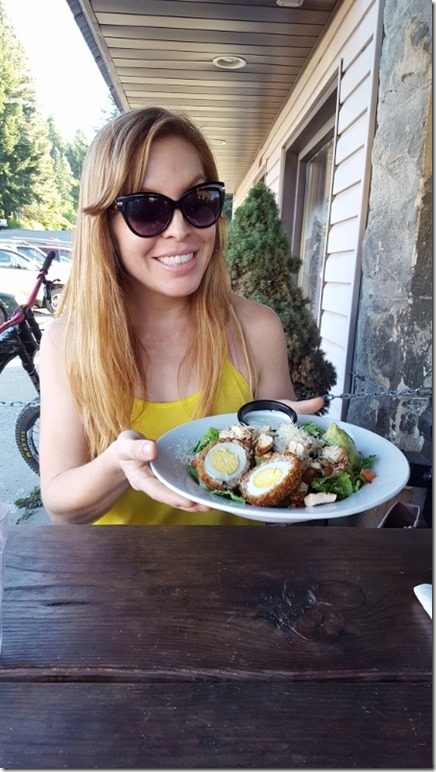 Ever had a Scotch Egg? It's a hardboiled egg wrapped in sausage and then breaded and fried.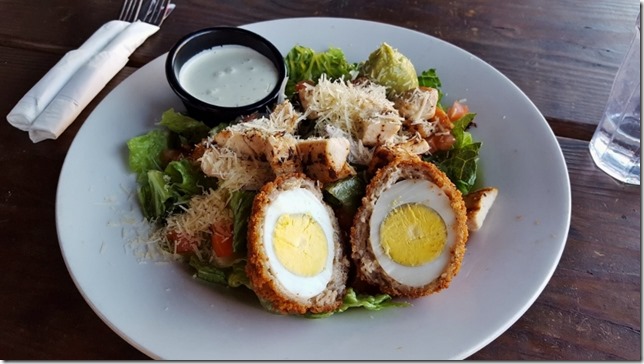 From there we headed back to the Lodge to explore. Right past the lobby is a great room with a view of the canyon. It's breathtaking.
We went outside to enjoy the sunset that was slowly sinking behind the trees. These pictures don't do it justice.
We did the '1000 steps' behind the Lodge because we've been trying this training method called "anti-taper" for years now. So far it makes for harder than necessary races, but also easier to justify all the candy we eat.
The Suncadia Resort is huge and they have a ton of activities and options from massages or stand up paddle boarding to fitness classes. I also spotted an awesome pool slide that I really wish we had the time to try! (You can check out their site and/or event calendar for more info.)
I was enjoying the fire and sunset when I remembered seeing a sign in the lobby that said complimentary smores from 7-9pm.
Wait.
Did you just say 'Free S'mores'?!?!!!
Summer isn't over until you've had a real s'more. It's a law of the universe.
Then, we headed up for some sleep before the run. See you later!
Question: What was the BEST thing you did or ate or saw this weekend?
Disclaimer: Suncadia provided me with a hotel stay. All opinions are my own.
Run SMART Goals
Fill out this form to get the SMART Running Goals worksheet to your inbox!