Hello! How's it going? I'm staying at my parents' again tonight. They're partying it up in Las Vegas because I'm sick and they are cool and I'm in charge of the dogs and my lil brother and drinking all the eggnog before they get back.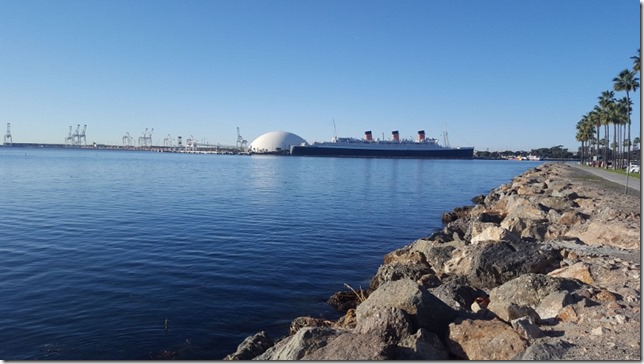 Since I'm closer to Long Beach than usual I decided to drive there to run along the beach path this morning. Long Beach is my favorite place to run! And the city did a bunch of work to the path so it now has a separate section for pedestrians/runners and the original section is for bikers/roller-bladers.
The Long Beach bike path is the first place I ever ran outside. Yes. The very first place I actually scraped up the courage to awkwardly jog in public.
Before that I had been walking to get exercise and lose weight with Cindy. But she decided instead of exercising with me she preferred hooking up with boys and ditched me. So, I walked on my Grams' treadmill while contemplating life. After a few months I got bored and started to play with the speed and incline of the treadmill. I eventually started to run!!
Since I was becoming addicted and using it every day I got my own lil treadmill and worked up to an hour of jogging/running/rogging at a time.
One day a co-worker mentioned we should do a race and I thought, "Shlt I'm going to have to run outside and I've never actually done that before!!" So I drove myself out to Long Beach and ran on the bike path to see if I could actually run a few miles outside in the real world.
The rest is RunEatRepeat history.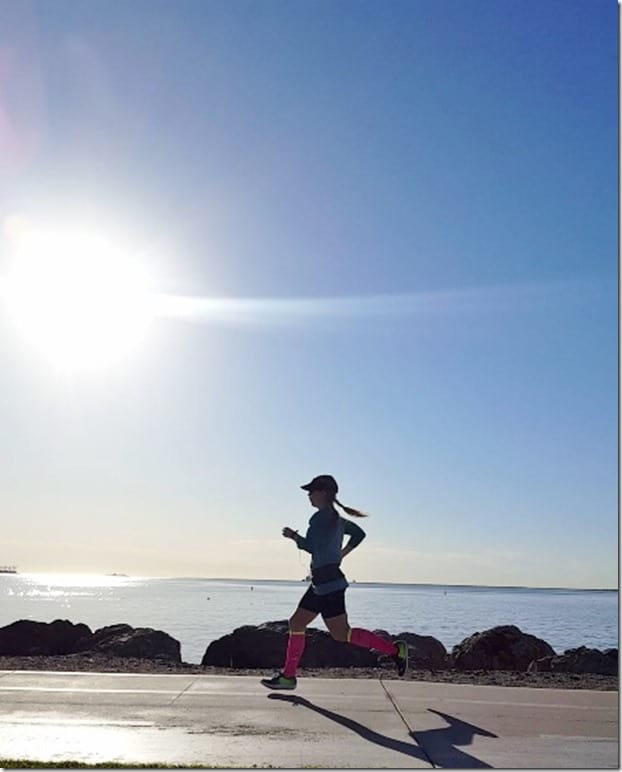 This morning I grabbed my dad's new Rams travel mug filled with coffee and drove out to the LBC. It was cool and a little windy, but super clear and gorgeous.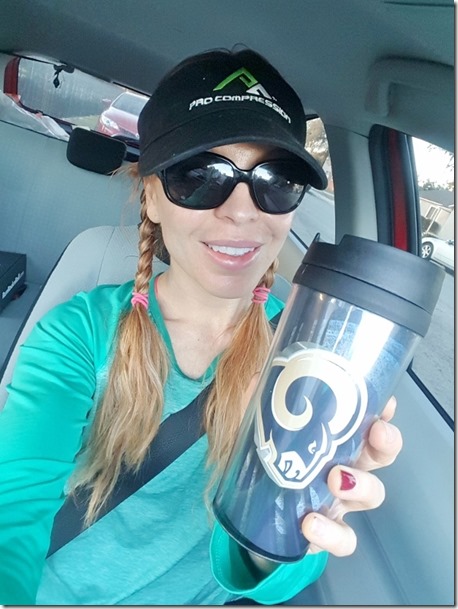 The part of the bike path I run in Long Beach is about 9 miles round trip. I go from Ocean near 2nd street to the Queen Mary.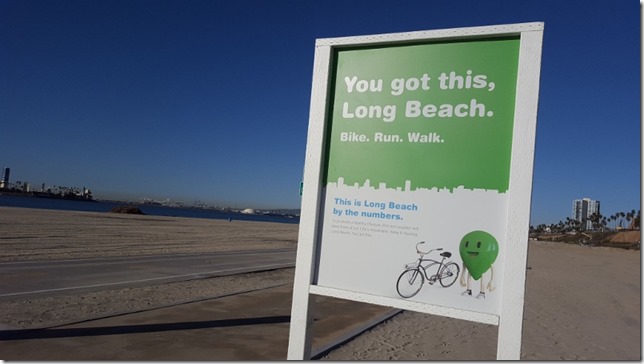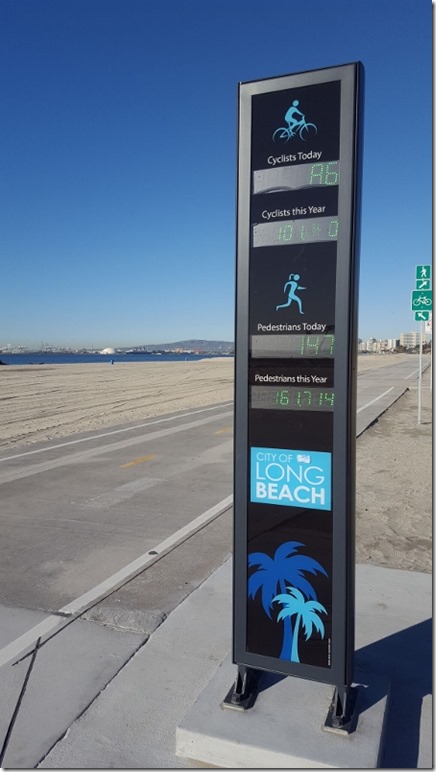 So gorgeous. Check out the mountains in the background! California love.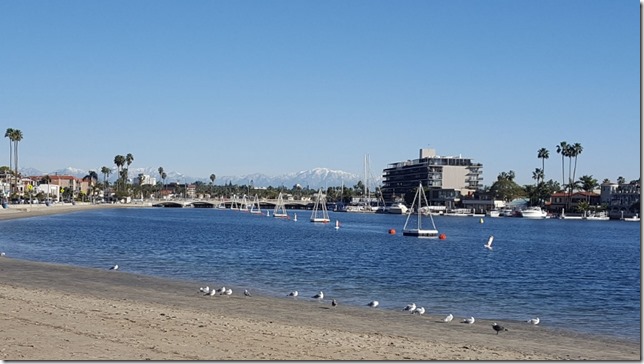 The Queen Mary! Oh, and that round building you go into for booze cruises to Ensenada.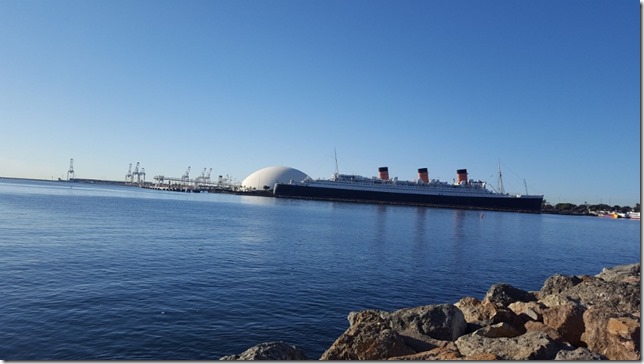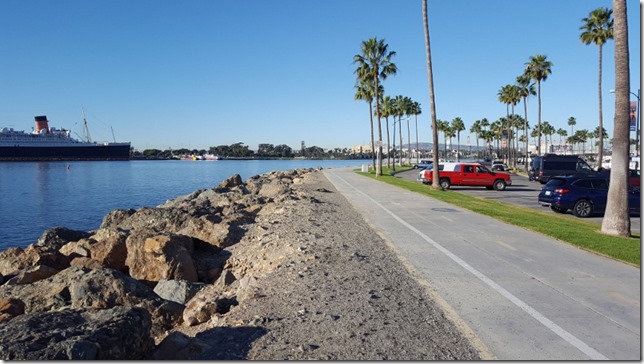 And I made a friend! I wanted to take him home because he really wanted love and I was worried that he wanted food too. I'm pretty sure there is someone who comes around and feeds all the kitties in Long Beach. I used to see a lady on a bike do it all the time. He didn't look sick or anything, but I felt bad. He might be Toby's brother!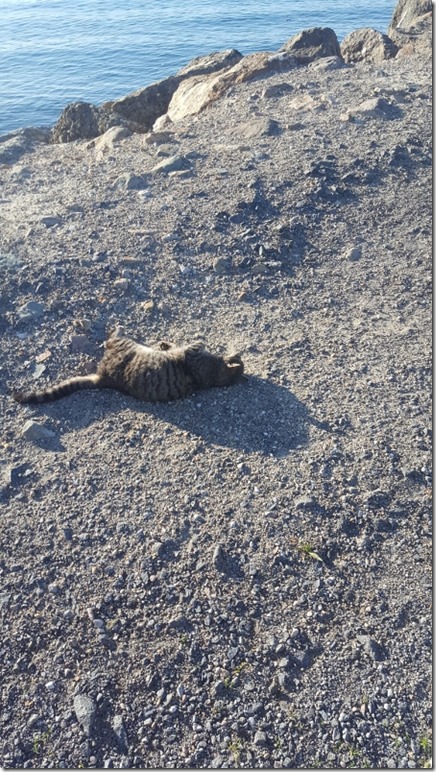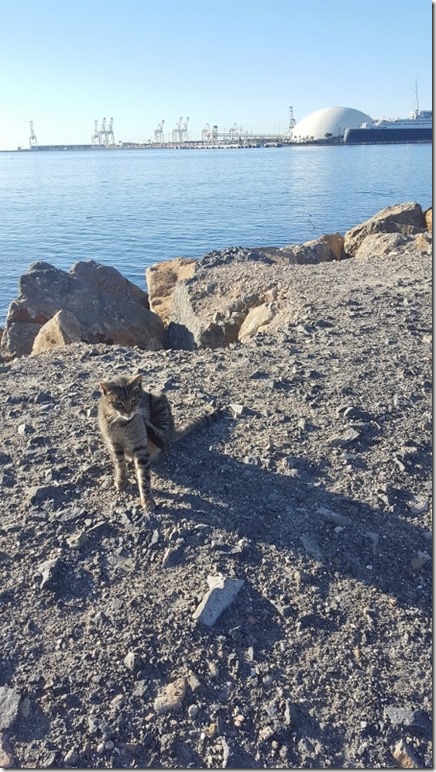 I'm eating the usual big salads, grapes, yogurt and hummus (not all in one bowl) for lunch over here.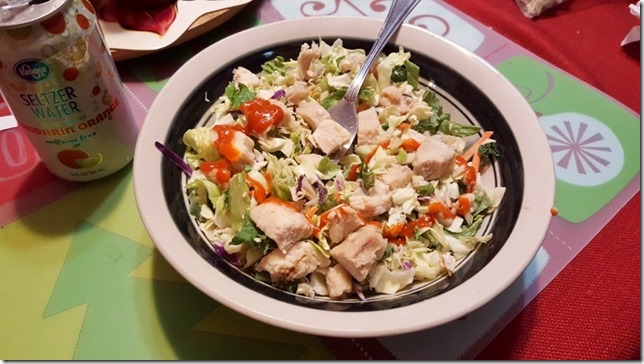 And I found this new-to-me tea I'm super excited about – Dirty Chai by Celestial Seasonings!
I visited their headquarters a long time ago and I remember they said they were working on this recipe! It's really good and I drank 3 mugs of it with stevia and creamer.
Someone on Instagram asked if it was concentrate or tea bags. It's tea bags, just like their usual teas. But they do suggest you make it with 3/4 cup water and 1/4 cup milk. Or maybe 50/50 milk/water!
Bonus: I stopped by the Christmas super sale stuff at the grocery store and this travel mug was 50% off because I guess it's considered a holiday item? Boom!
Question: Where is your favorite place to run? Do you remember the first time you ever ran outside?
Run SMART Goals
Fill out this form to get the SMART Running Goals worksheet to your inbox!