Hello! I had some technical difficulties today so that dominated most of my day. First I was making a video and my phone kept freezing. Then, it wouldn't upload. And then the internet broke somehow and after a call with customer service I had to go get a new router.
The internet is back in action – everything else is still a work in progress.
Before all of that excitement I got in a run. I haven't been able to do any strength training this week because my small condo is a construction zone. Things are taking longer than expected. Apparently when someone does any type of work on your place  you're supposed to double how long they say it will take.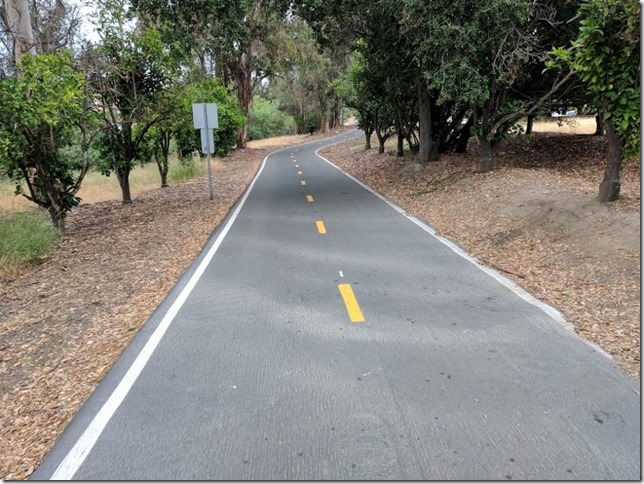 This is the 'before' picture… for right now the 'current' looks like complete chaos so there's not an 'after' picture yet.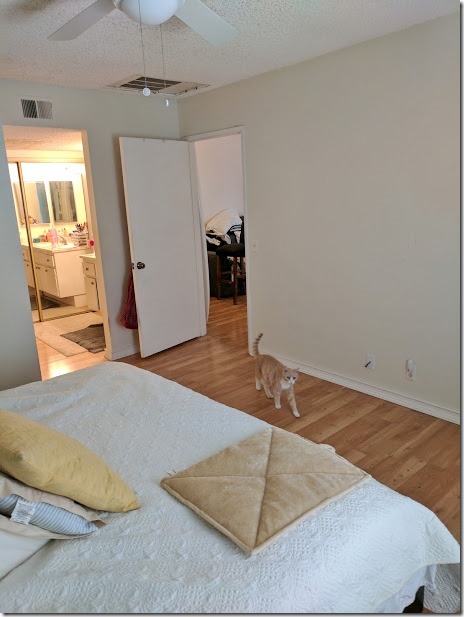 Yesterday my advice was to put your donut in the microwave. Today it's to use this Carne Asada seasoning on everything else.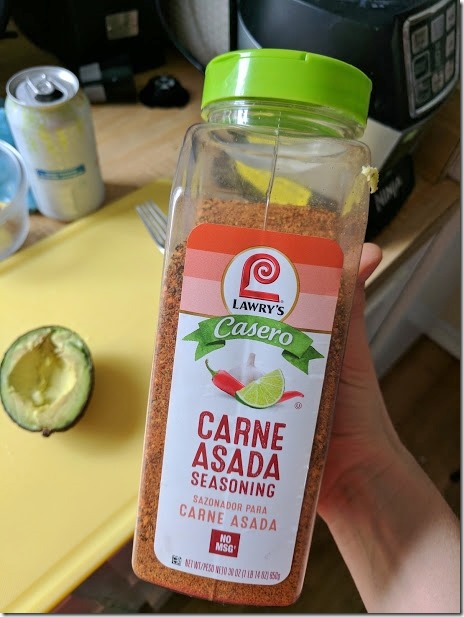 It's been hard to work this week because I work from home and my place is so small it's hard to find a space to work while the ceiling scrape / paint situation is happening. So I went to the library to be productive.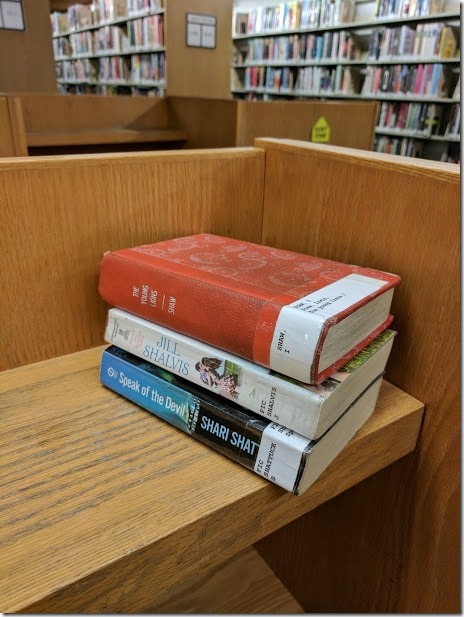 My beautiful lil flower looks alive but all the petals fell off? I'm hoping I didn't kill it and she'll rally…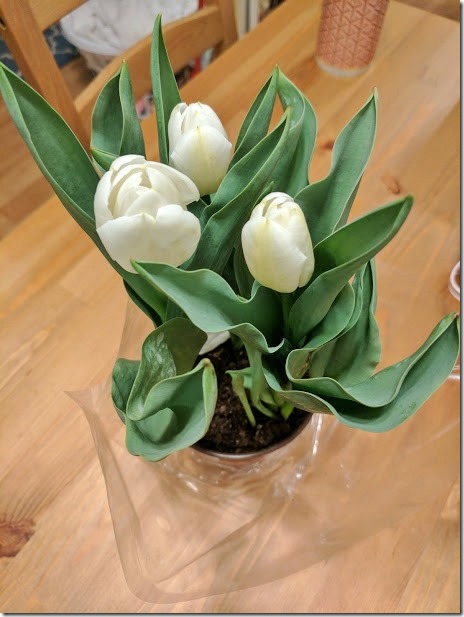 This week someone asked on instagram 'What sunblock do you that doesn't get in your eyes?"
I don't always stick with one specific brand – but get this Neutrogena Ultra Sheer sunblock  very often because it's "dry touch" and that makes it dry pretty fast. It doesn't usually get in my eyes – but that has happened before.
Sunblock for Runners Tips:
1. I use three different kinds of sunblock for running.
– I use this Neutrogena Ultra sheer sunblock for my face and usually use another one for my arms.
–  Right now I'm using Banana Boat Sports Suncreen because it has a good lil pump bottle. It's easy to apply and cheaper than the other one. You don't need a dry touch sunblock for your arms since it won't run into your eyes.
– I use a spray sunblock for my legs because it's a lot of area to cover and I'm lazy and I don't know why else.
2. Wait until it dries before going to run.
My pre-run sunblock process:
I put sunblock on my face/neck first. Next, I do my arms.
Then, I braid my hair.
(And usually I check Instagram or Twitter or Facebook or all of the above for a bit.)
Finally I grab my running watch / visor / fuel belt / sandwich / compass / lip-gloss / pepper spray / salt spray / phone … and I'm ready to go.
By this time the sunblock is dry and shouldn't run into my eyes.
I got this double pack of sunblock with a spf chapstick at Costco.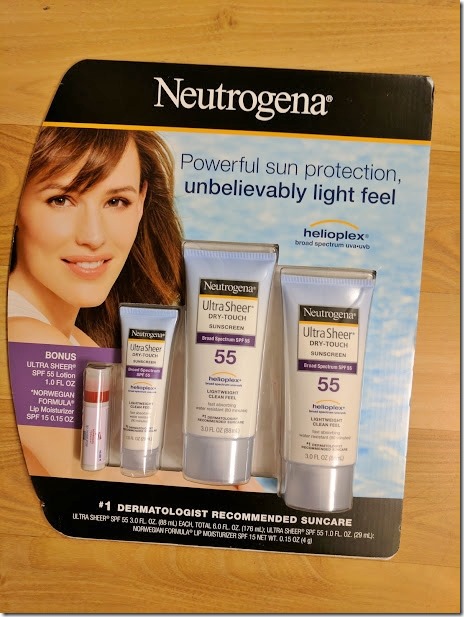 Since I was having technical difficulties I didn't share my favorite RUN EAT and Repeat from May!!
Best RUN, Eat and Repeat blog posts from May 2017
Favorite RUN
My favorite run of the month was actually a run/walk – the Tinkerbell 10k at Disneyland! It was a blast and a new experience to run dressed as a mermaid. This is probably my favorite Run Disney costume yet. It was hard to run in those mermaid leggings but I got a ton of pictures and really had a great time.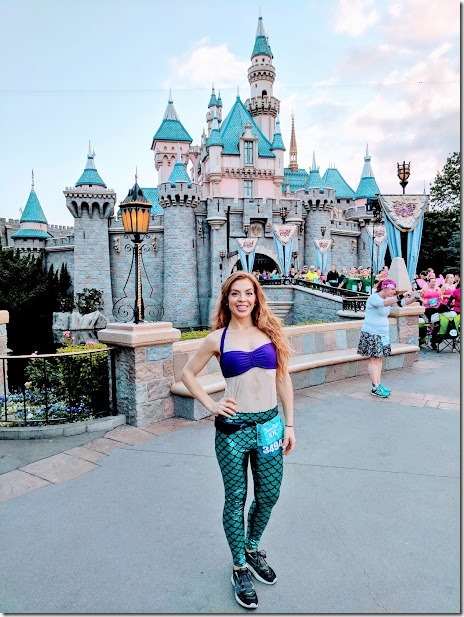 Favorite EAT
I'm really into all the fancy toasts this week and my easy Unicorn Toast was really good. I want to make it for my niece soon!
Also – the Blue Apron vs Hello Fresh meals were amazing. And I love that I shared it with a few people and they were super impressed with my cooking skills. Boom.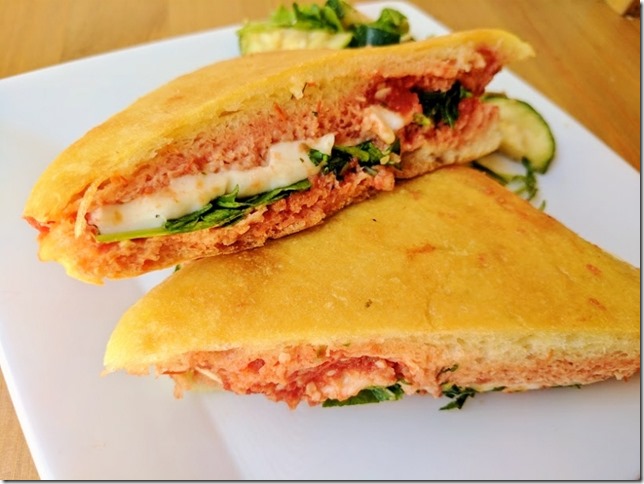 Here is my Blue Apron vs. Hello Fresh review post.
Use this link to Blue Apron for 3 free meals with your first order. '
Favorite post I'd like to REPEAT
– Never have I Ever – Runner Edition game. <- have you played it yet? I loved reading everyone's scores in the comments.
And
– Is Weight loss Really About Portion Control?
The winner of the Rubbermaid meal kit giveaway is: Brittany V.
Question: What was your BEST RUN or EAT of May??
Run SMART Goals
Fill out this form to get the SMART Running Goals worksheet to your inbox!