Podcast: Play in new window | Download
Subscribe: Apple Podcasts | Android | Google Play | Stitcher | RSS
Hello! It's Day 5 of the Pile on the Miles Challenge!! How are you doing?
It's a rest day for me so I'm going to catch up on work stuff. Check in on Instagram or here in the comments!
And here's something I found on twitter this morning that's a great reminder. All the miles and cross training and rest and fuel add up to a stronger runner and a better race day.
This week I had TONS of technical difficulties and after a full day of trouble-shooting, 4 letter words, tears, frustration, test calls to my mom I think I have it sorta figured out!!
So I decided to make a test call to my one friend Skinny Runner aka BarlesHambone aka SR aka Wacka Flocka aka Veronica Corningstone…
The picture below is from a shake-out run the day before the NYC Marathon! We didn't run together because we were in different corrals – and you cannot switch that up in NYC. (Some  races the runner in the corral ahead/faster can go back a corral that's slower.)
This was from the Suncadia Marathon. I ran the half marathon and got a picture of her as she was running the full marathon. Oh, and she WON the race – 1st place female.
I called Skinny Runner on her run this morning to bug her and to see if I could record podcast interviews in this new way. She was actually on her treadmill and not expecting me to call so it's not the best quality but I thought it was kinda random and would be fun to share.
She didn't expect it and I wasn't sure it was recording so we're both on our best awkward behavior. It's probably the most serious conversation we've ever had.
Moral of the story… the sounds like I'm on speaker with someone who's running on a treadmill. Because I was.
Note: She's aka BarlesHambone on the 'gram.
Instagram Run Scavenger Hunt day 5: Flag!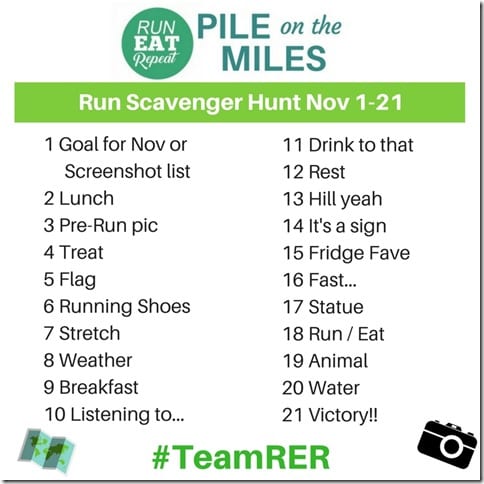 Speaking of treats and Skinny Runner… She sent me these chocolates because she is awesome (and probably felt guilty for moving away).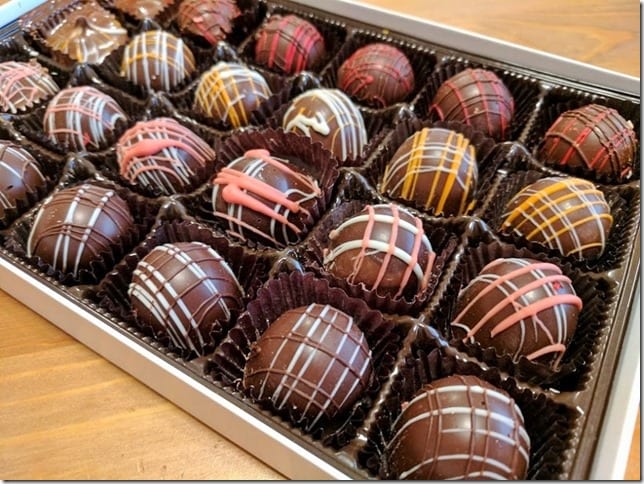 Got a question?  Call the RER Podcast voicemail line and leave a message. I'll try to answer your question in an upcoming episode…
(562) 888-1644
Pile on the Miles
Day 5 – Check in time! Leave a comment with what you're doing today.
Run SMART Goals
Fill out this form to get the SMART Running Goals worksheet to your inbox!