Podcast: Play in new window | Download
Subscribe: Apple Podcasts | Android | Google Play | Stitcher | RSS
Hello! It's a new week and the first Monday of the Pile on the Miles Challenge. Let's go!!
What's your plan for this week? Did you meal prep?
I made salsa chicken in the crockpot and added spinach and TONS of onions. And I also plan on roasting zucchini because I bought 6 massive ones without a plan… I see some recipe research in my future…
Motivation: "If you stopped yourself every single time you were about to say, "I have to" and changed it to "I get to," it might change your entire experience." ― Kristin Armstrong, Mile Markers: The 26.2 Most Important Reasons Why Women Run
Her book Mile Markers is one of my favorite running books!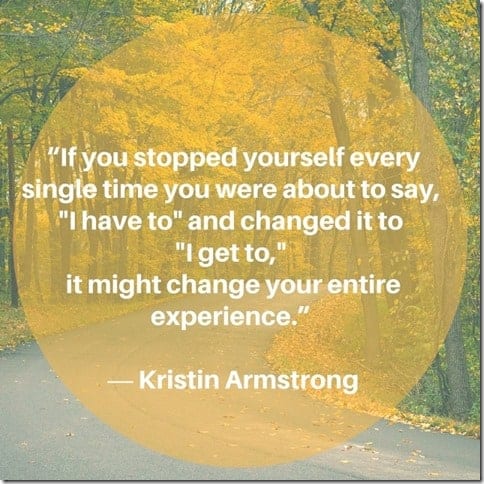 RER Runner Tips from : Ashley aka  @agregory11 on Instagram  
You can give another runner ONE tip. What is it?
Never judge a run by the first mile.
What do you do when you feel like quitting? Have a mantra? Trick? Other??
I tend to focus on my breathing and not the fact that my body is slowly dying . My running mantra is "Do your best until you can do better. Then, when you know better, do better."
What's your secret to staying motivated?
Donuts.
Supposedly this is National Donut Day… but there's also a donut day in June. I looked into it and it seems like the one in June is observed by more people and big donut shops.
Huff Post on which is the real National Donut Day?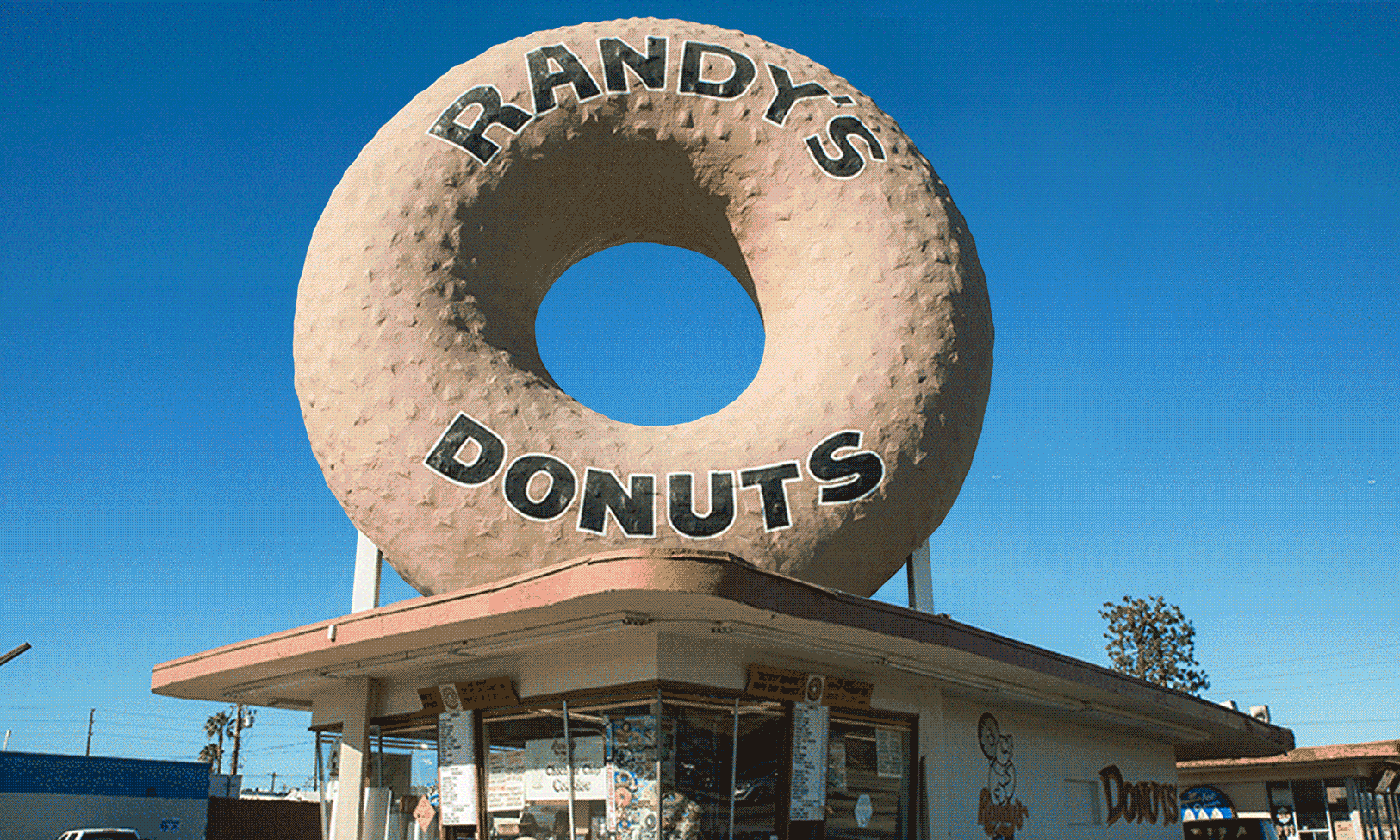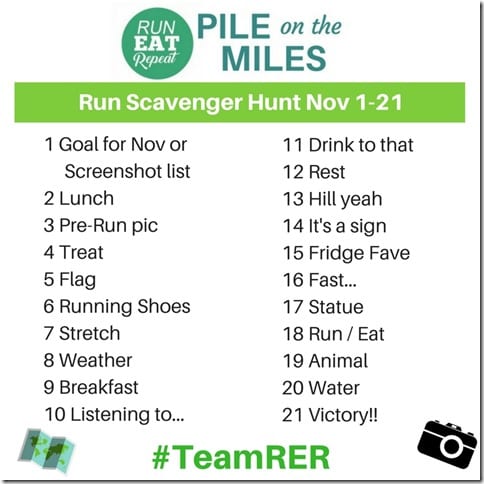 Instagram Run Scavenger Hunt Day 6: Running Shoes.
Tag #TeamRER and @RunEatRepeat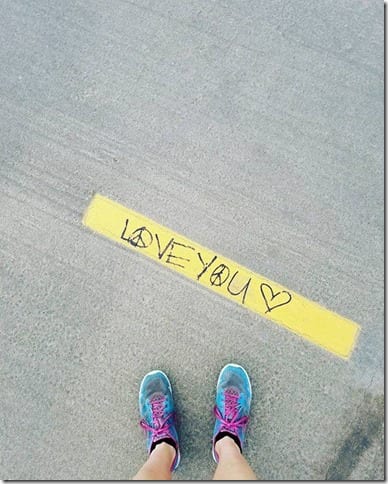 Check in for day 6:
Run SMART Goals
Fill out this form to get the SMART Running Goals worksheet to your inbox!