Podcast: Play in new window | Download
Subscribe: Apple Podcasts | Android | Google Play | Stitcher | RSS
Welcome to day 11 of the Pile on the Miles Challenge! I think this counts as the halfway point? Maybe mid-day yesterday was…
Anyway – check in below with your update! KEEP IT UP!!
Warm up…
On a recent run I FINALLY… after 8 years… and thousands of miles… figured out how to set intervals on my Garmin Running Watch. Finally!! I'm pretty proud of myself. The run… well, not as proud of that but I did what I could.

Daily Motivation
Running Tips

Runner Tip of The Day:
Today's running tips are from Renée – you can find her on Instagram at  @runlaugheatpie
You can give another runner ONE tip. What is it?
"Don't ever compare yourself to others. the only competition you have is yourself. so be careful when you get picked up in the flow of other runners – they may be ready for that half marathon while you maybe are not. Not comparing yourself to others will help you make realistic goals and plans for yourself."
What do you do when you feel like quitting? Have a mantra? Trick? Other??
"Basically quitting is not an option! When I'm running I often chant to myself "Discipline. Drive. Determination." That helps me a lot."
What's your secret to staying motivated?
"It's simple. I could go back to a life of weighing over 200 lbs and being unhappy, or I can chose to be my best active self every day, which in turn makes me happy. Going back to unfit and unhappy doesn't really appeal to me."
Run Scavenger Hunt Day 11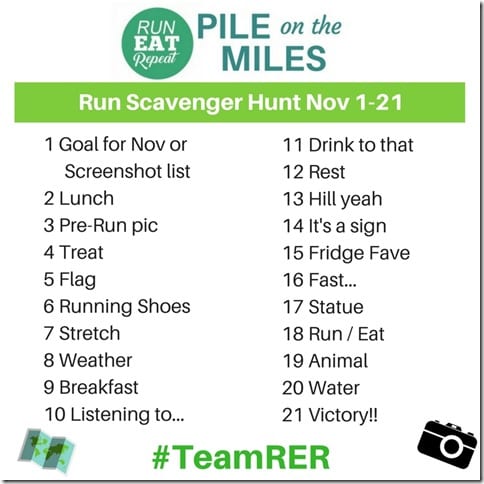 Day 11 – the prompt is "Drink to that" … it can be what you're drinking or what might inspire ya to cheers or something along those lines. Happy hunting! Remember to tag @RunEatRepeat and #TeamRER
I'm drinking Spark in Fruit Punch flavor… Cheers!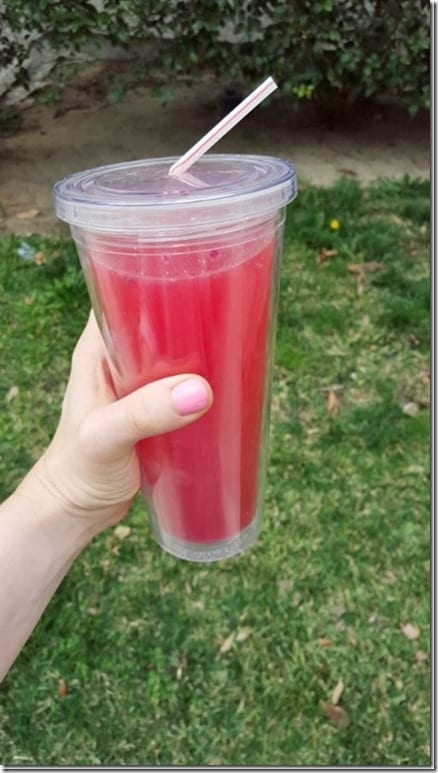 Aaand… They just came out with Cranberry Apple Spice Spark!! It's made to be served hot – but I feel like I'd like it cold too since I like cranberry juice and apple cider!
Day 11 Check in – What are you doing today?
Run SMART Goals
Fill out this form to get the SMART Running Goals worksheet to your inbox!