Hello! I get a lot of requests for protein packed recipes without protein powder (I used to bake with it all the time). So, I whipped up a great breakfast (or snack) smoothie below.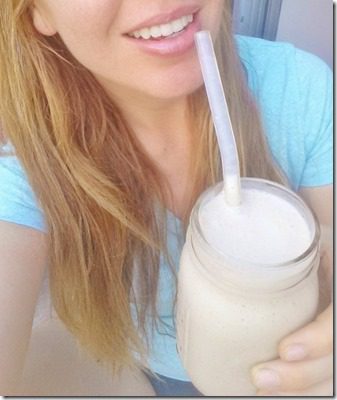 First. I have a little challenge for you. Okay, it's kinda for me but I'm inviting you to play too.
Seven Minute Stretch Challenge
I don't stretch enough so I'm challenging myself to stretch for seven minutes every day this week. When I got back from my run yesterday I turned on the TV and randomly flipped past VH1's Music Video morning fun.
Sam Smith's Stay with Me was on and it's perfect for some cool down stretching. That's 3.5 minutes
And an oldie…
Now you're all loose and chill and ready for breakfast and your day!!
I whipped up this Peanut Butter protein smoothie as part of a new partnership with the Peanut Board. I'm pretty excited since I'm already a big fan of their products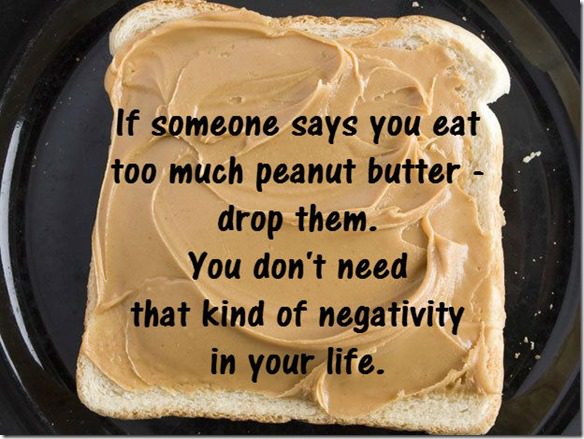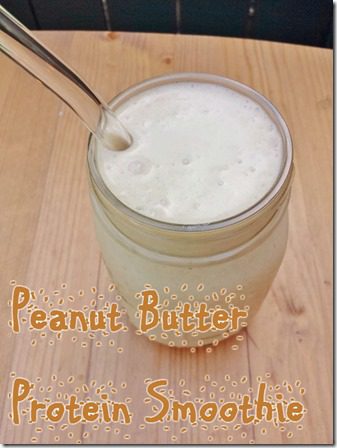 Peanut Butter Protein Smoothie Recipe
Ingredients:
1 Tb Peanut Butter
 6oz. Greek yogurt (honey or vanilla)
2 Tb. oats
1 frozen banana
1 cup milk (or milk sub)
ice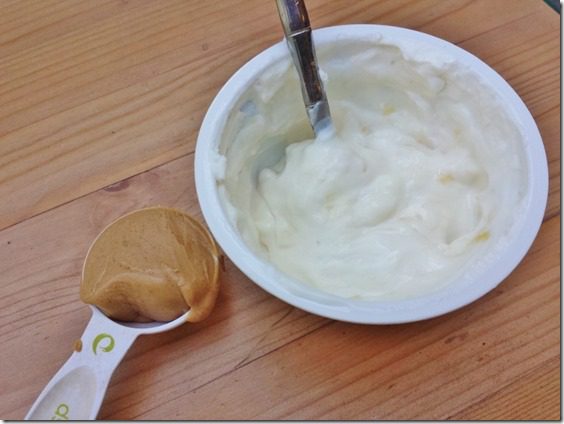 Blend and enjoy!
This is a great super quick breakfast or snack option because it has protein, healthy fat and whole grain carbs. Throw it in a mason jar for transport. #Boom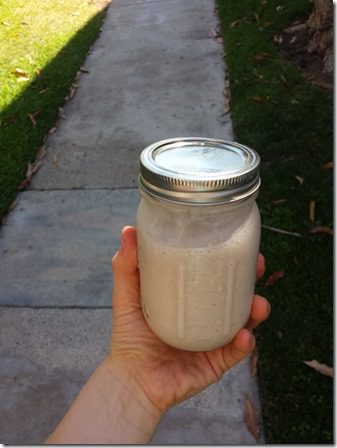 Question: Did you stretch today?
Disclaimer: I'm working with the Peanut Board to spread the word (and PB). All opinions are my own.