Sunday mornings are usually celebrated with a leisurely walk and pancakes around here. But, I opted to go for an easy 5 miler and make French Toast.
I know, I know, I'm pretty crazy!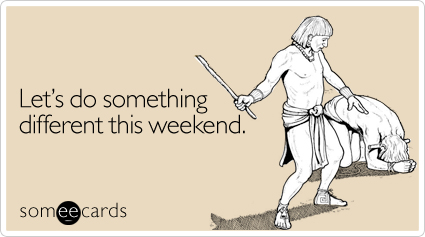 French Toast Toppings:
- PB
- PB (pumpkin butter)
- Strawberry Cream Cheese
- sf Syrup
- anything else that wasn't nailed down.
I'm headed to my mom's for a shopping excursion. See ya tonight