English Muffin Pizzas hold a special place in my heart. First, because Pizza is my favorite savory food. And second, because my mom used to make these for us growing up.
Wait – there's a third reason today – I love using fun seasonal plates and my Easter plate from last year made me smile with tomato sauce in my teeth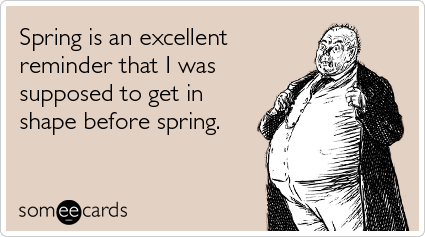 Darn it.
I can't really call this a "side salad" as it pretty much is so huge it dominated the entire table.
Spring is here! I'm planning on doing a post about how to make a *Bunny Cake before Easter so you can do it up too.
*Sorry boys, by "Bunny Cake" I don't mean a cake in which Bridget will pop out of…
Fun fact: I've met her when I was interning at a local TV station.