Last night was very weird. I woke up around 4am after having the worst dream that my brother was dead. It was so real I woke up with tears in my eyes. Thanks to the time difference and his late work schedule, I called him and he was still up. But, I do think I freaked him out a bit. Sorry Michael, but I had to hear your voice 🙂
That woke up Ben and then he couldn't go back to sleep. He kept tossing and turning until he finally got up and apparently ate an avocado and apple sauce?? I don't even know if he came back to bed, but he woke me up at 6:30am to go to the apartment gym. I wouldn't have been able to run since it snowed last night anyways, so I agreed.
It was a run in two parts: 40 minutes with Ben. Then, I went back to the apartment to help get him ready for work. And finally 20 minutes back on the treadmill for a total of 6 miles.
I have been craving pancakes so I finally made them. These have egg beaters, oat bran, cottage cheese, baking powder, salt and chia seeds – plus banana slices. I kinda eye ball it, but I can keep track next time if anyone is curious.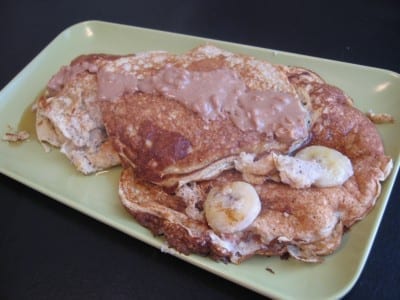 Age old question: Why are pancakes so good?!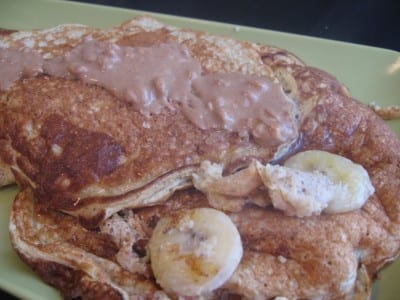 From a Weird Night to a Weird Day: This day last year I was in sunny Florida with Ben's family.
Today I am in snow covered Maryland. My life is so unpredictable right now!
Stay tuned Googled Reader-ed for more!
Question: Do you remember your dreams?
Me: I usually don't unless they are crazy like last nights.
Run SMART Goals
Fill out this form to get the SMART Running Goals worksheet to your inbox!