This morning I made a toast. Well, actually I made two slices of toast 🙂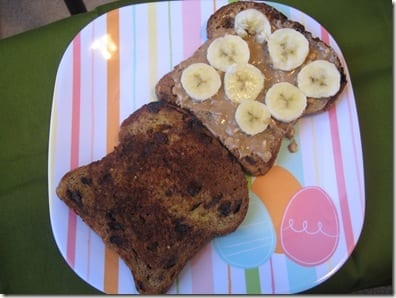 One was cinnamon toast with sugar and the other was PB and banana on Ezekiel raisin bread. Fun fact: When I bought this bread from TJ's the checker guy tried to talk me out of it. He said they have other, much better raisin bread. I agreed, but told him I was trying to be healthy this time 🙂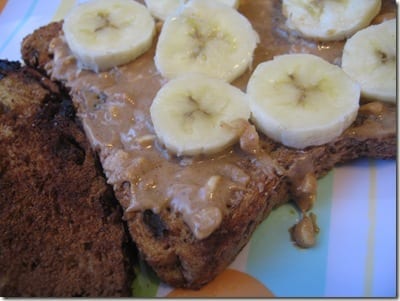 Then, I lifted up my glass I mean, this bottle of Vitamin Water and gave a toast to the day!
"Cheers!"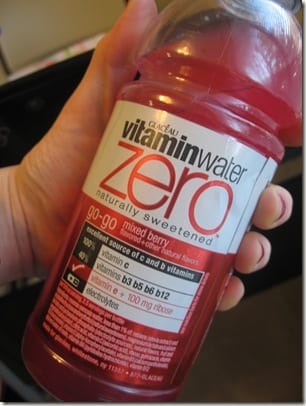 Now, I'm on my way to Hot Yoga – where I'll get pretty toasty!! Wish me luck (yoga still scared me every time)!
Question: Have you ever given a toast?
Me: I haven't, but I'm hoping I get to one day 🙂 Hire me for your wedding, I promise I'll be funny and won't get too drunk and embarrass you.
Run SMART Goals
Fill out this form to get the SMART Running Goals worksheet to your inbox!