I know it's never a good idea to discuss politics with friends, but I've finally decided to bring up a very controversial subject on RER. And I welcome you to weigh in on what side you're on…I promise I won't judge.
Are you a Straw person or a Spoon person???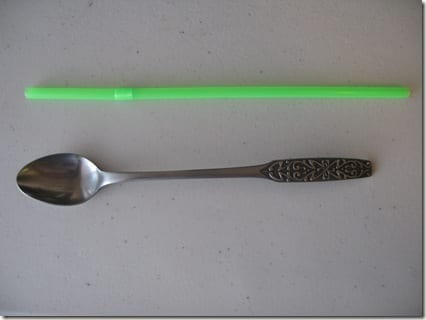 Whenever I drink a smoothie I have this inner struggle with myself. Do I choose based on how I was raised or do I remain true to myself and my current views on proper smoothie etiquette?
I hate sitting on the fence about anything. I am normally hold very strong and definite opinions on politics, religion, and smoothies. But – in this one case I love both equally.
I often use BOTH a straw and a spoon to eat my smoothies!
Does this make me a hypocrite? I think not.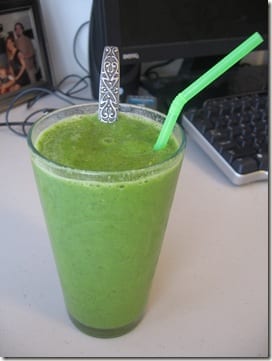 And if I'm really going to share my most firmly held views on this subject I have to come clean and let you know that I sometimes just take a swig straight from the glass.
It's not something I am proud of, but it was one time at a party in college…I'd had way too much to drink and one thing led to another….
I'm sure it was going to come out in the tabloids at some point anyways…
So, there you have it – I am a smoothie drinking, straw slurping, spoon scooping sometimes chugger girl. And I have the green mustache to prove it.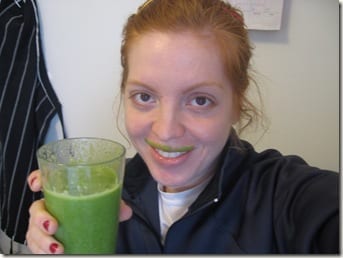 Question: How do you drink your smoothies?
Run SMART Goals
Fill out this form to get the SMART Running Goals worksheet to your inbox!