This afternoon I met up with Elisabeth of Jogger's Life for a trip to ULTA. I had never been there before and was so impressed with that place. I definitely need to go back!
Today I only bought Nair, so I'm sure Elisabeth's initial impression of me is: "hairy".
I swear there's more to me than that! Kinda.
After our lunchtime shopping trip I was hungry, but had more errands to run. Luckily, I brought my lunch from yesterday. I ate PB&J and samples while walking around Costco. Don't Judge.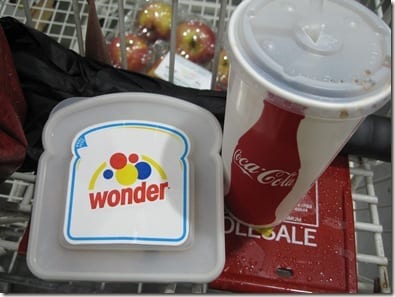 I also ate these leftover brussel sprouts after kickboxing. What? This isn't a normal snack after the gym??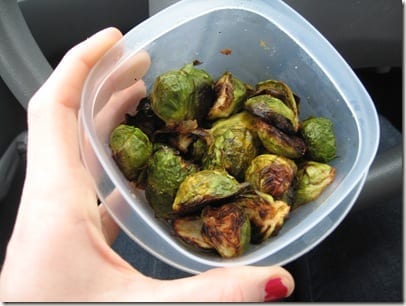 This afternoon I did more errands and ate an apple and almond butter on bread. I know, I need more variety in my life.
Ben was sick of my cooking so he suggested we go out tonight. We hit up On The Border. I didn't mean to eat so many chips, but no one ever does I guess…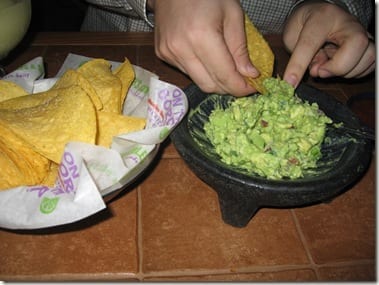 Ben is obsessed with guacamole and I have to admit my avocado obsession too. He asked the waitress where the avocados came from and she found out: California. Of course 🙂
I got a salad because I thought I hadn't eaten any veggies today. I guess I forgot about the brussels!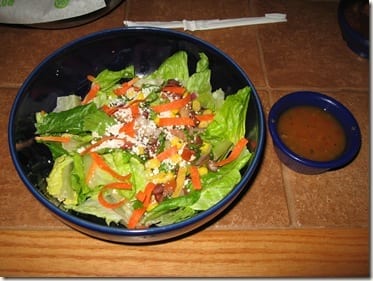 And salmon = the main reason I'm not a true vegetarian.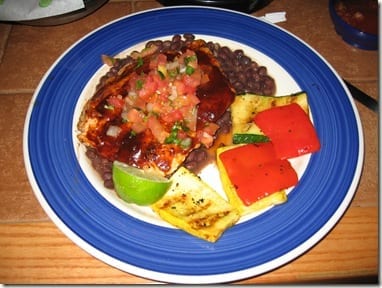 Sorry I was kinda MIA today. I hope everyone had a really great Friday 🙂
My big plans for the weekend include a surprise and getting our taxes done…
See ya tomorrow!
Run SMART Goals
Fill out this form to get the SMART Running Goals worksheet to your inbox!