I ate Raw veggies and Fried veggies for lunch today.
First in the form of a salad: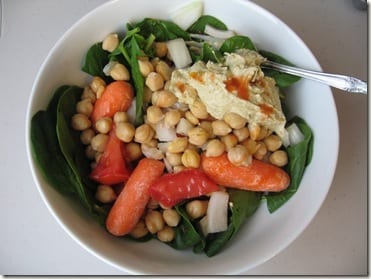 and then in the form of chips. Both were delicious in their own way 🙂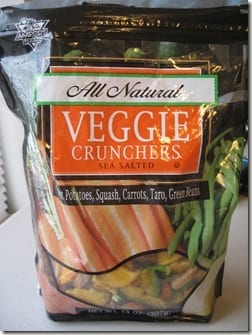 But, I'm going out of order here, this morning Ben and I went for a walk. It was a gloomy day, but at least it's not raining anymore!!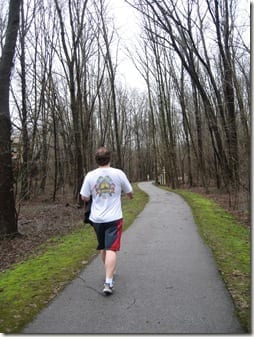 I guess it rained so much yesterday it brought up a bunch of muck into the little lake near by. The water is sooooo brown.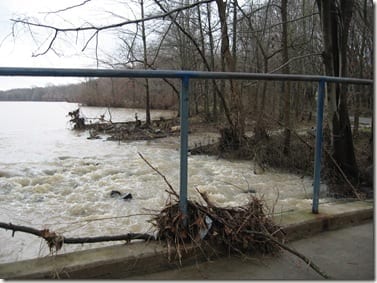 After our walk about I came home and made pancakes. Whenever I made pancakes I end up making a huge mess of the kitchen, but I love them so much I would do it everyday if I had the time and ingredients 🙂 Maybe.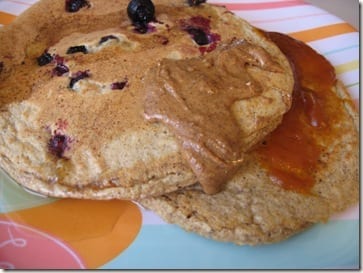 Toppings included maple syrup, almond butter and a new pumpkin butter. Happy Sunday morning to me 🙂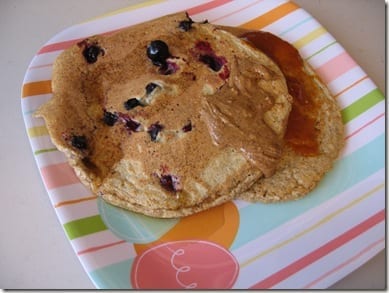 I have been wanting to bake for a while, but I haven't been able to since I gave up sweets for Lent (which has been a fail, but is for the best interest of IE and not binging). But – I found a healthy Irish soda bread recipe that wouldn't be considered a sweet.
I was a little worried it wouldn't come out right since the last time I made brown bread it was just okay. It looks okay, doesn't it?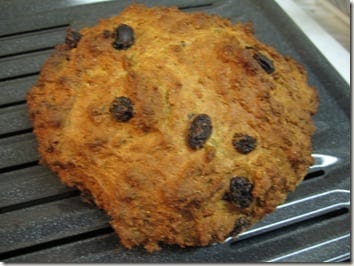 It was very dense since I used all whole wheat flour. I ended up topping it with pumpkin butter too. It's not sweet or grainy enough to eat straight up.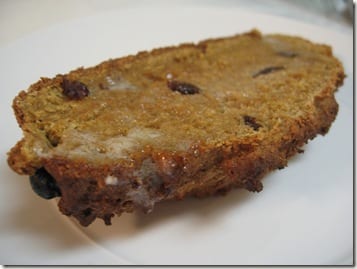 Other eats from today include the cookies and a small bowl of cereal. I really need to grab some fruit!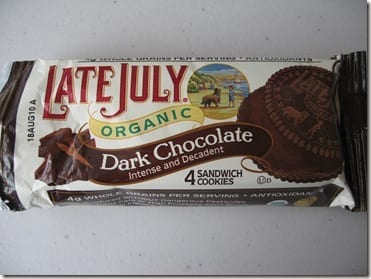 And the "Healthy Highlight" of the day was this Kombucha! I feel better already 🙂 I just wish this stuff wasn't $4.50 a bottle.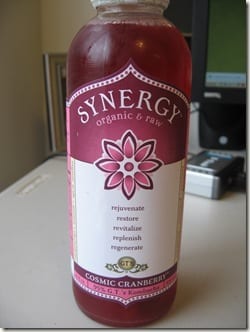 Question: What was your Healthy Highlight of the weekend? Any super healthy eats??
**Yesterday add on: Last night I ended up staying up super late having "heated discussions" with Ben. I ate a grilled cheese sandwich and chips after midnight. And maybe a hot pocket sometime around 11pm… No pics, but mentioning it for my own awareness/accountability.
Run SMART Goals
Fill out this form to get the SMART Running Goals worksheet to your inbox!