After much deliberation I've decided to try the Atkins Diet. I don't think I eat enough protein and perhaps some red meat would do me good. So I'm upping my meat intake and eliminating fruit and carbs. Right now I'm thawing some meat for tonight.
Stay tuned for a very meaty dinner post!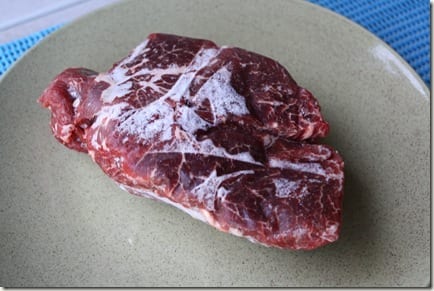 This weekend I hit up the local health foods store for some new protein powder. I couldn't decide on a flavor so I got five individual packets to try. These are all Spiru-tein powder.
Spiru-tein powder = Rice, Pea and Soy protein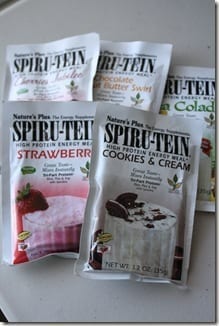 Today I mixed the Cherries Jubilee flavor with ice, almond milk, chia seeds, blubes and a small handful of spinach. WTF. This was amazing. I may be super impressed because I haven't been using any powders in my smoothies, so let me try a few more before I commit to one flavor, but seriously it was good.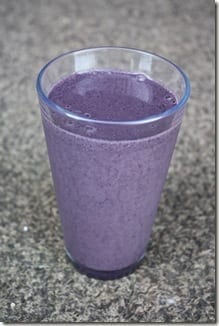 Before my smoothie I did a 4 mile run/walk. I was just feeling lazy on the hills and didn't care to push through it.
I'm also starting a new round of 30 Day Shred today! There is too much stuff for one post, I'll be back in a bit!
Run SMART Goals
Fill out this form to get the SMART Running Goals worksheet to your inbox!