As you know (unless you've been living under a rock in blogland) today is the
Boston Marathon!
It is my dream to qualify for Boston and I really look up to all those runners who qualify. I will be watching the race today and dreaming of tackling the race myself one day 🙂
Boston Marathon random info:
– The oldest annual marathon in the world
– You have to qualify to run Boston, but you can also sign up with a charity
– The winners of the Men and Women Open Division Winners each receive $150,000
– The race is on a Monday
– Approximately 25,000 runners will race today
– The Boston Marathon course has a reputation for being one of the most difficult courses
Wanna Watch the Boston Marathon? WBZ-Boston is streaming it online!
Run: I started the day with a less than qualifying for Boston paced run 🙂 6 miles in approx 56 minutes. Um, I better speed it up if I want to get to Boston!!!
Eat: This morning I made an easy breakfast of Ezekiel muffin with almond butter and butta with stevia and cinnamon. I put too much cinnamon though and added some jelly to take the edge off.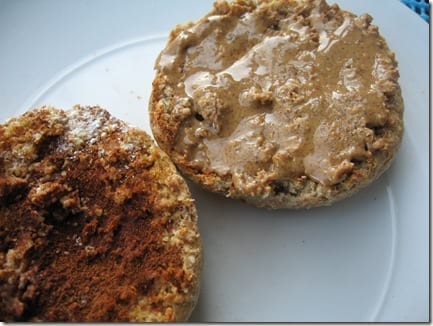 Plus watermelon for the fruit factor.
and coffee for warmth. It's cold today!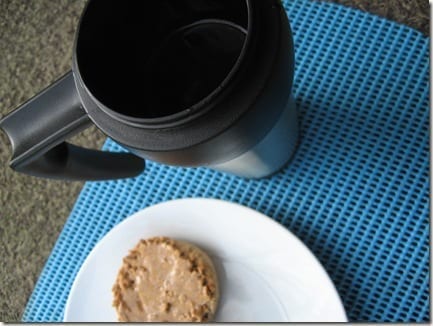 Fail: Last night I realized that I made a mistake in scheduling my flights to Orlando this week 🙁 I somehow managed to book Orlando to Baltimore instead of vice versa?!?!
I fixed the mistake, but it cost me an extra $115. Boo.
I have a very long To Do list since I am leaving tomorrow at 3pm!!!  I will be in Orlando only two days and should be home by late Thursday night. I will be blogging from Florida too of course.
Stay tuned for good eats from my travels to Disney World!
See you later 🙂
Run SMART Goals
Fill out this form to get the SMART Running Goals worksheet to your inbox!