I don't get the obsession with bacon. There are people who consider themselves vegetarian *except for bacon, and sites dedicated to the stuff!
Personally, I don't get it. But, I know Ben loves bacon. And in an effort to buy his love I made him an amazing dinner:
Bacon Wrapped Meatloaf!
I used my grandma's recipe for meatloaf or rather, what I remember of it:
ground turkey, small chopped onion, TB. minced garlic, can of stewed tomatoes (no juice), a few handfuls of bread crumbs (I used smashed croutons), BBQ sauce, spices to taste, an egg.  I am usually random with spices and use whatever sounds good – it works.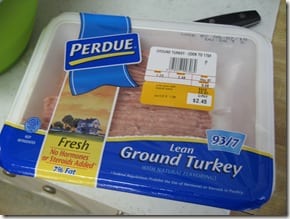 Mash up nice and good and form into a loaf: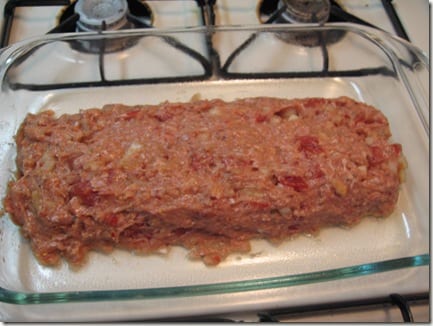 Then, I cut the slices of bacon in half and draped them across the meatloaf. Baked at 375 for about 50 minutes.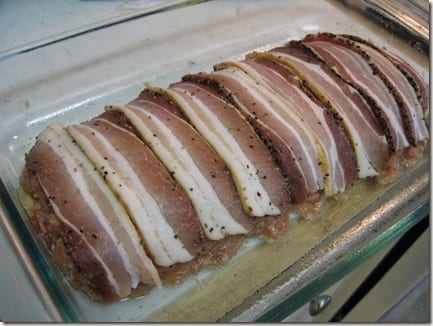 The final product: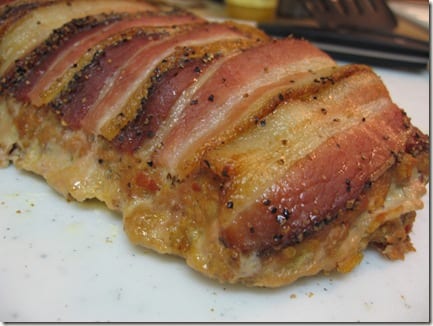 Ladies, Ben said I could have something I've been asking for for a looooong time after eating this meal. I don't know if it's because I rarely make him meat based meals or what, but I definitely scored with this recipe!
I am so happy right now! Off to plan my dream vacation… See you tomorrow 🙂
Run SMART Goals
Fill out this form to get the SMART Running Goals worksheet to your inbox!