I spent the morning figuring out upcoming travel plans (there are a lot!),  a race calendar and my work-out schedule.
There are so many dates and numbers and ideas floating around in my head – I can't think straight!! I am still ironing out a race calendar for myself, but I did put together my work-outs for the next 30 Days! I was considering doing Jillian's 30 Day Shred, but I feel like that gets tedious after the first few times (and neglects body parts I need to work on).
So, I put together a running and gym class schedule for the next month. This plan is created just for me so I think I will benefit more from it than a generic "one size fits all" DVD.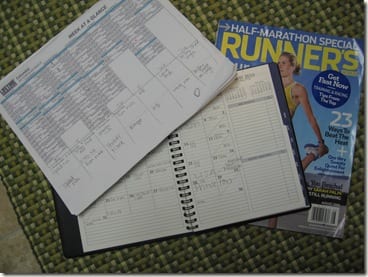 Monica's 30 Day Shred:
– Run 4 days a week : including a tempo run and speed run
– 8 minute abs 4 days a week
– 3 classes a week: 1 KB, 1 Strike and one other of my choosing
– Hip Exercises 3 days a week
– Stretch after each run
Today is day one! And I'll be updating my workouts in more detail from here out to be accountable 🙂
I ended up staying up  later than I wanted last night and decided to shut off my alarm and skip the AM gym class I was planning. I guess I'm going to take an afternoon class today. I HATE working out in the evenings so I'm going to  take a fun class and hope I can do it!
Breakfast: Oat bran with banana, stevia, chia seeds, cinnamon, almond milk and water. Topped with AB&J. It was so good, but I was hungry again only two hours later.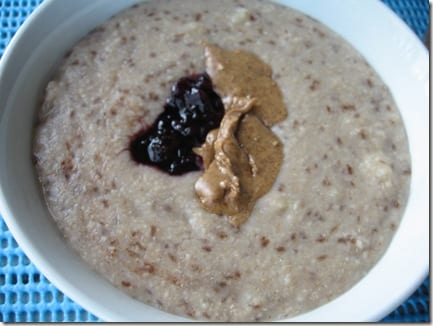 With iced coffee on the side 🙂
I grabbed an orange and some trail mix to stall until lunch time!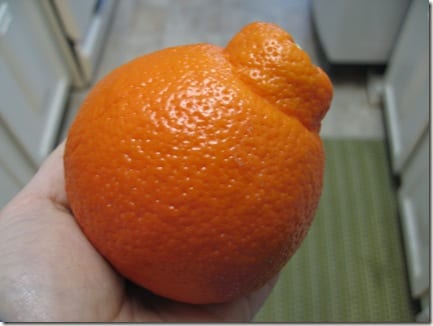 Don't forget to enter my smoothie contest to win a Magic Bullet to Go!
Question: Do you plan out your workouts for the week (or month)?
I've done it by the week before, but not really by the month.
Run SMART Goals
Fill out this form to get the SMART Running Goals worksheet to your inbox!