I got major crabs on the blog today. Major. Watch and learn…
My friend Lisa is visiting from California! So, today Kristin and I took her to Annapolis.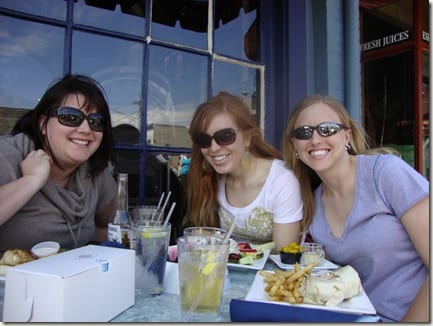 But, first I had to bring her a Dunkin Donuts iced coffee. She has never had DD before! I gladly introduced her to their amazing coffee and had a donut for myself 🙂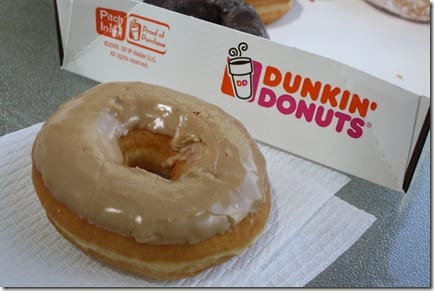 After enjoying my donut and iced coffee we headed to Maryland's capitol. Annapolis is a super cute area with a ton of old buildings and history and quaint Main St.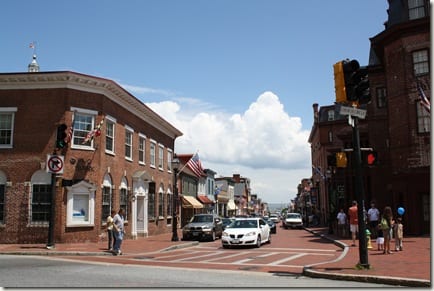 We did an audio walking tour to get some historical information on area. The buildings just seem to have so much personality here.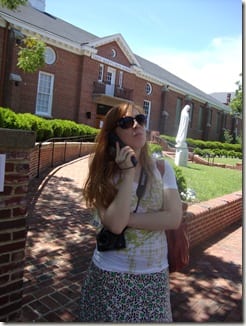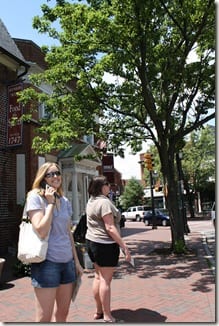 The day was gorgeous! I'm glad the weather was cooperative for Lisa.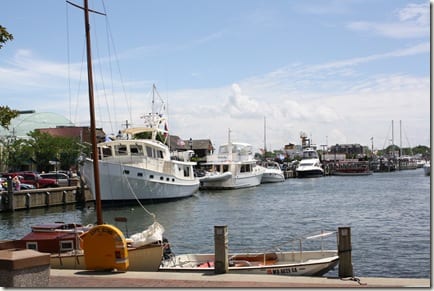 We hit up a restaurant with outdoor seating for lunch. I got a great crab salad. I love when salads come with fruit!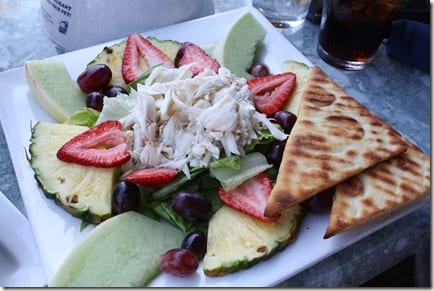 Kristin got a shrimp salad wrap that was amazing. I even heard someone at another table say, "That was the best shrimp salad I have ever had!" I'm convinced this is the best shrimp salad now. And I stole fries…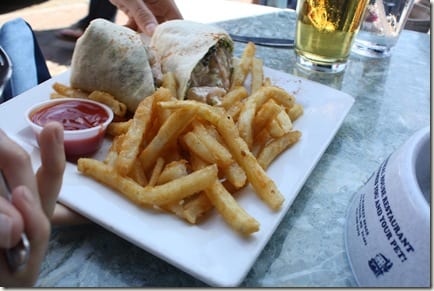 We also hit up a cupcake shop. It was tempting, but I knew I was going to have a lot of desserts at the party later, so I just took a bite of Lisa's and Kristin's.
In hindsight this was my best decision of the day since I was extremely indulgent today. **I want extra credit for the fact that I have never been to a cupcake shop before and didn't get one "just because".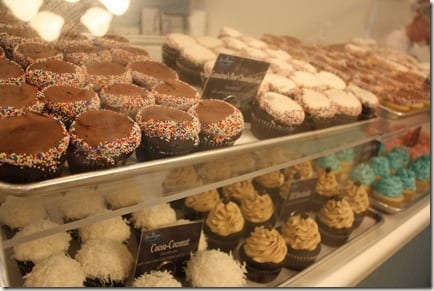 We passed by this store, but didn't have time to go in. Boo. I've got to go back now!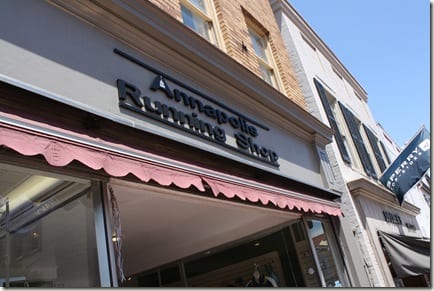 We only spent a few hours in Annapolis because we had to get back to Kristin & Matt's for CRAB FEST 2010!!!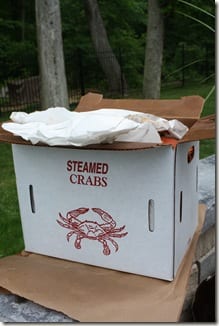 This was a completely new experience for me. You buy a bushel of crabs from a local market and they come steamed in Old Bay.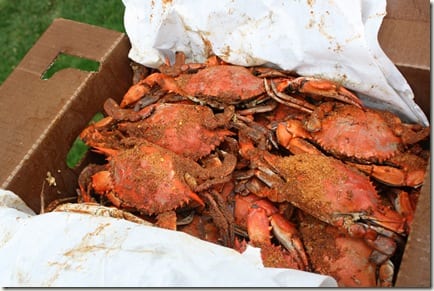 Then, you cover a table outside with paper, throw crabs on it and hack away!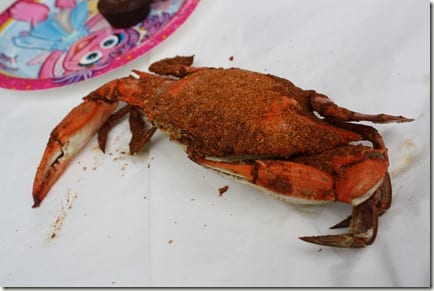 It's good that you can just throw the table cover and everything else away in one swoop because eating crabs make a mess!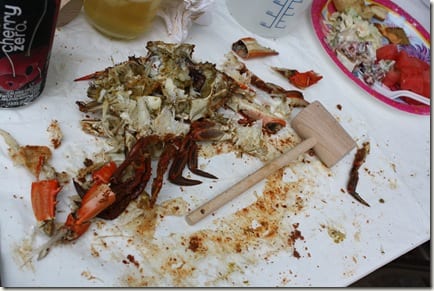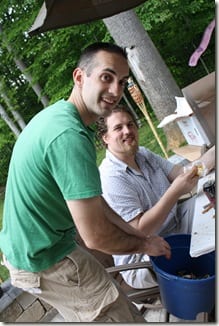 Lisa and I had never eaten crab like this before so we needed a lesson from the native New Englanders.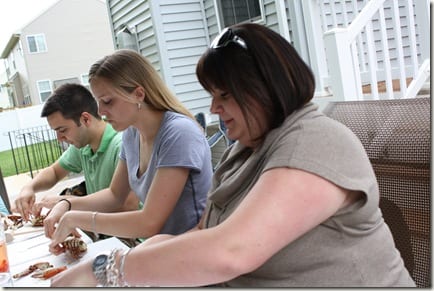 I think it's fun to eat food that requires a "tool". But it is a lot of work!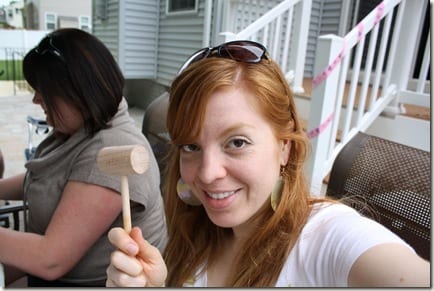 We also had the biggest spread of desserts and side dishes. Good thing today is my free day!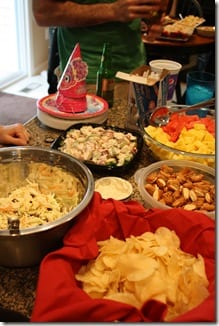 Last Sunday was Kristin's birthday so we celebrated it today. I bought a bunch of Abby Cadaby stuff to be festive 🙂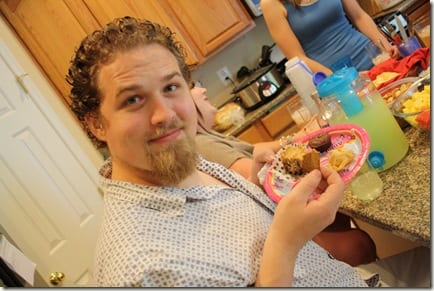 I think eating off a fun birthday plate makes the food taste better!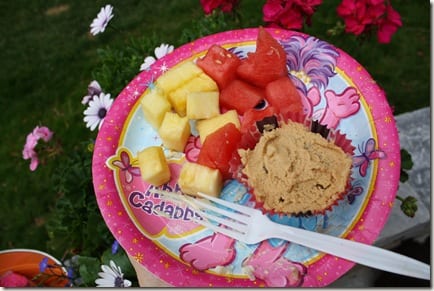 Can that be my excuse for going back for more?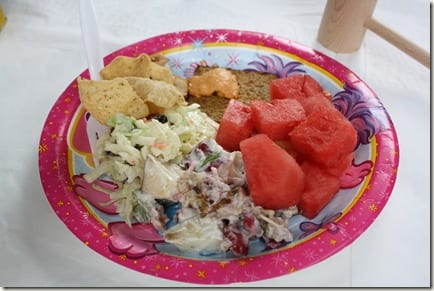 Plus a Red Velvet  cake with cream cheese frosting!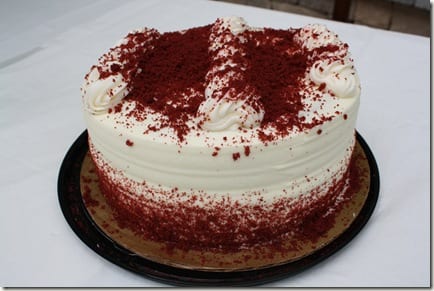 I had some of each dessert. It's hard to turn down good dessert!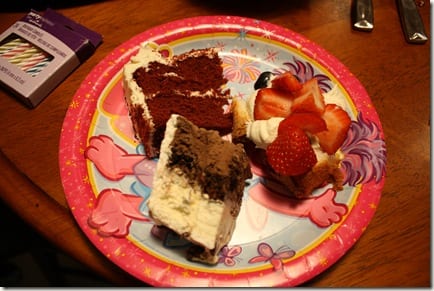 Now we are all partaking in adult beverages and hanging out. Good times.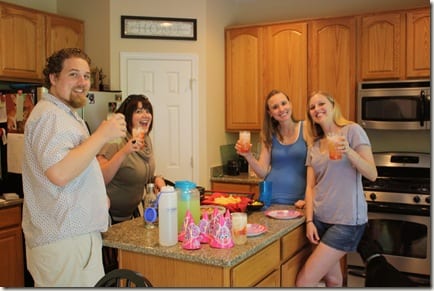 Okay, now I am going to drink myself silly and have girl talk with Lisa.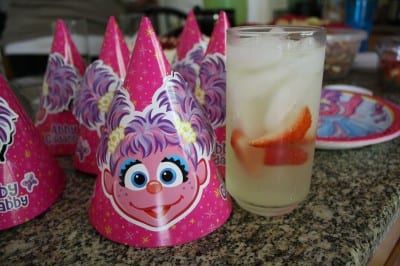 Stay tuned for a fun day in DC tomorrow 🙂
Run SMART Goals
Fill out this form to get the SMART Running Goals worksheet to your inbox!