I love bagels. A lot.  I wish I didn't, but I do. Every time I go to Panera for lunch I end up ordering a bagel to chomp on with my salad/sandwich combo. It's unnecessary, but I am weak.
Because of my love for the doughy deliciousness I am always in search of an "everyday" bagel. While I love bagel shop bagels, I know it's not the best choice for breakfast on a daily basis. At home I eat healthier versions pretty regularly and I recently found a new kind to try – Nature's Own Thin Sliced Bagels.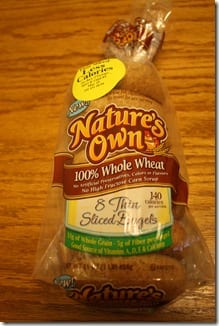 These actually have very similar stats to Thomas' Bagel Thins except they have 30 more calories. Everything else is practically identical.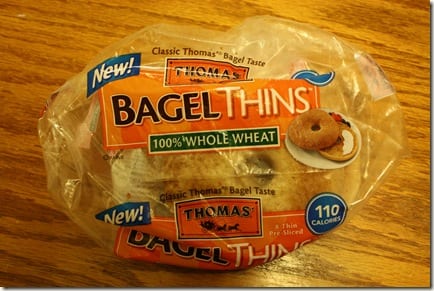 Nature's Promise bagels are smaller, but thicker than the Thomas' version. (Here the NP bagel is on the left.)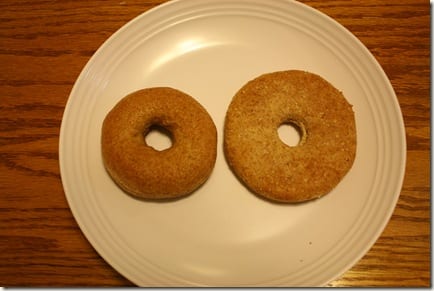 Nature's Promise is on top here – thicker, but smaller in diameter. So it really depends on your preference.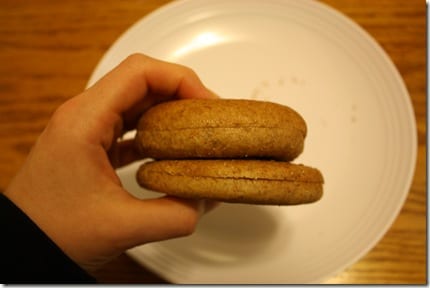 Today I tried the Nature's Promise with AB & banana. Very good, very chewy. I like it! I can't decide which one I like better yet, but I usually go with the chewier choice so NP might win it 🙂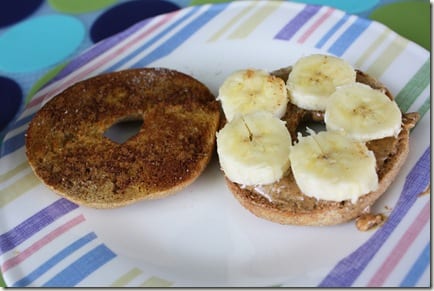 I also made a smoothie because I love them and think it's the best way for me to get protein and chia seeds after a run.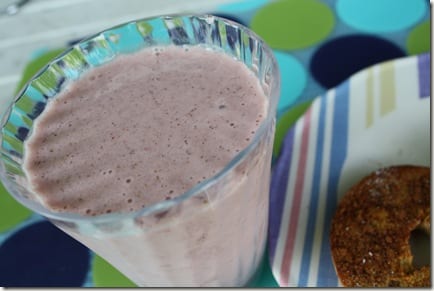 Race News – This weekend Ben and I are doing a road trip up to NJ for his annual reunion. I had been looking for a local race and happened to stumble upon a 5K  that is happening at his school Saturday!
I emailed the organizer and asked if I could still sign up (sign up on the web is closed already). They said yes and I can take care of it race day.
I am so excited to run a fun race in NJ. I really wanted to run a race in all of the near by states before we leave, but I don't think the timing is going to work out. At least I'll get one more!
Run SMART Goals
Fill out this form to get the SMART Running Goals worksheet to your inbox!