This is my first year going with Ben to Princeton Reunions and I didn't realize the stamina needed to keep up with the party!
After the 5K on Saturday morning I had time for a short nap then, Ben called that he was on his way to the hotel to get me and take me to the "P-rade".
Princeton alum and guests line up along the route and each class marches by while we cheer for them. When we got there the crowds were riled up and had already started partaking in adult beverages 😉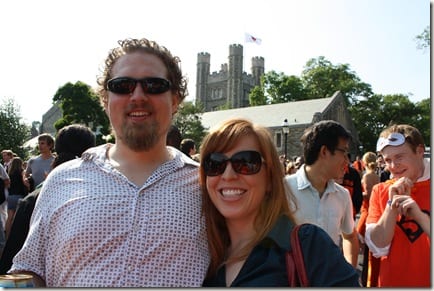 It is very cool to see alum walk by – they have different themes, signs and costumes. It's also a sea of orange and black.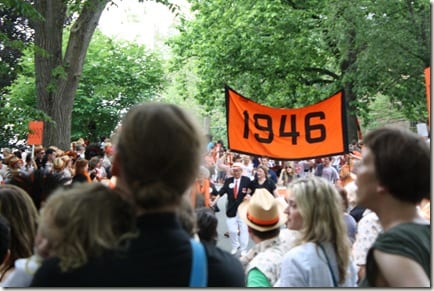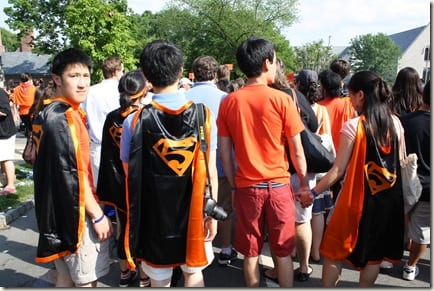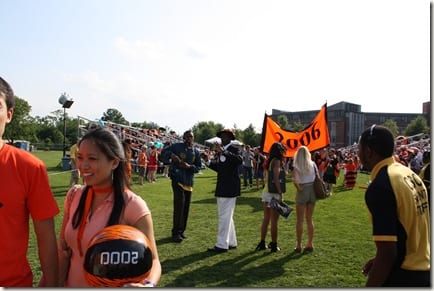 After the parade (which lasted quite a long time) I had major blisters and was hungry.  I hit up a cafeteria for a salad and cookie. But, I only barely started eating when we got a call that everyone was meeting up to eat. So I closed this up and took it with.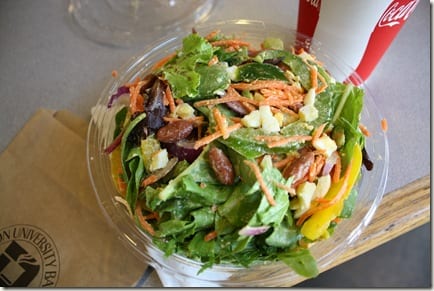 We ate at Triumph, which is right across the street from campus. I have a love/hate relationship with bread plates. I love them, but they don't love me back (or maybe it's the scale that doesn't love me back?)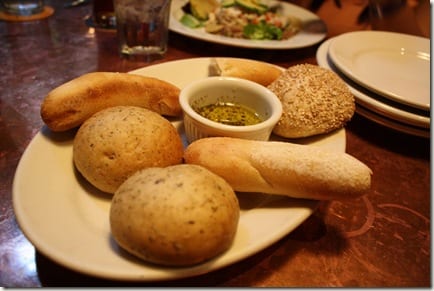 Ben randomly ordered me a port wine since this is mostly a beer place, but I don't like beer. I think he was trying to get me drunk…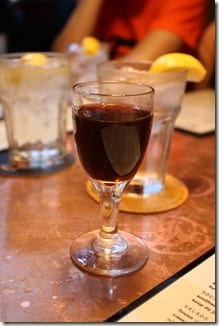 I ate some of my salad as an app and got the veggie panini. It wasn't as good at it looks. I had high expectations and was a little disappointed as the bread was super soggy and the spread wasn't flavorful.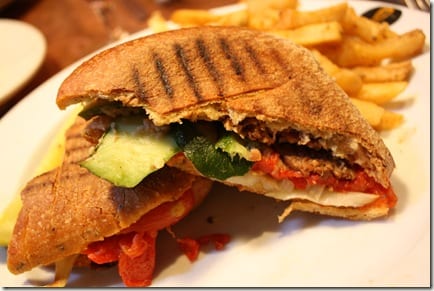 Since I already had salad I kept the fries as a side. I'm glad I did that since the fries were so good here! I used to ALWAYS get something instead of fries, but stopped recently. An order of fries every now and then isn't going to kill me (and it makes me happy).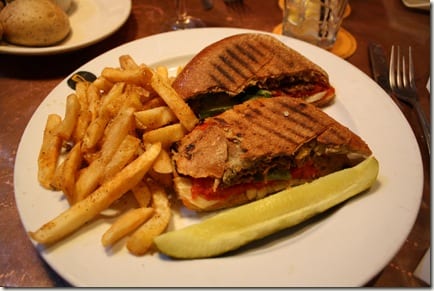 This was one of the best chocolate chip cookies I've had in a while. I really wish the phrase was, "A cookie a day keeps the doctor away." Don't you?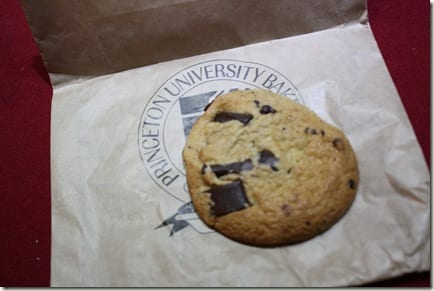 After some drinks and walking around it was time for fireworks!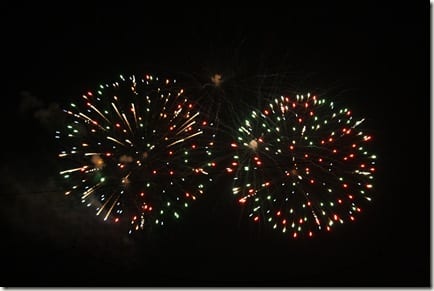 This morning I slept in until 9:30am! I think that is a record for me. I must have been exhausted because I never have slept that late before.
After we finally got up and dressed we headed back to campus for good-byes with friends. Can I just say that I love the architecture here.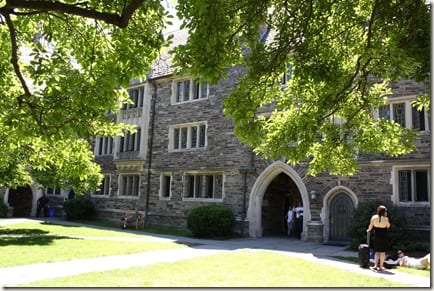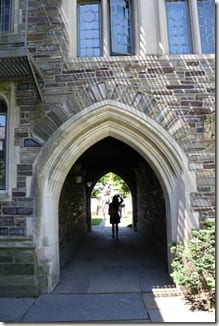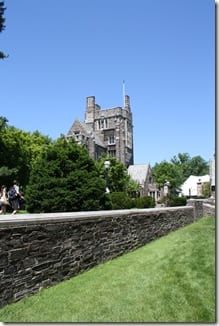 I put together a few things from the continental breakfast and Wawa.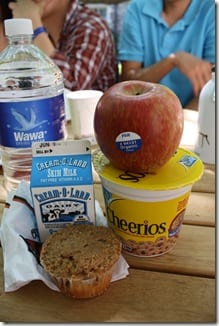 I had some soy crisps and grapes on the road and we eventually stopped at Subway for lunch.  I had some pretzels with this too.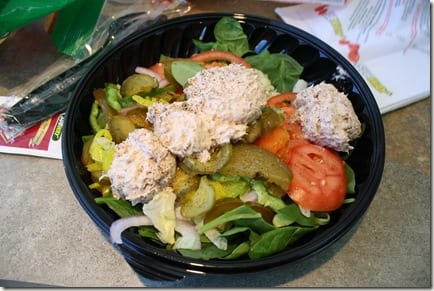 Ben and I ended up abandoning our plans to go to Niagara Falls 🙁 We have a ton of things going on right now and really need tomorrow to plan and get organized. I am really sad since I was excited, but I was once step away from an anxiety attack over everything going on in my head. Hopefully, tomorrow will be enough time to get it together!
Run SMART Goals
Fill out this form to get the SMART Running Goals worksheet to your inbox!