I'm over TJ's almond butter with roasted flax seeds. Yep, that fast. Over it. Done. I read "It's Called a Discontinued Nut Butter Because It's Broken".  (I could go on…)
There is a new nut butter in town! My new NB is sweet and funny and good looking… And NOT almond butter or peanut butter or even soynut butter.
I'm trying something new -  Pepita Sun Seed Butter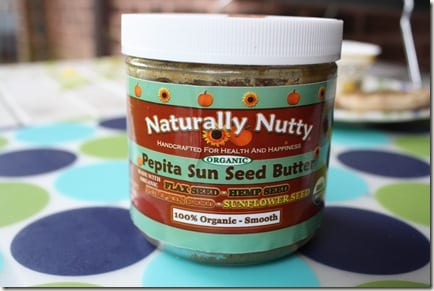 and it changed my life.
I spotted this at Great Harvest today (which I credit for opening my eyes to "real bread") and asked about it. The employee found an open jar in the back and let me taste it. Sold!
The addition of allspice and cinnamon give this an amazing flavor. I love it! Oddly though, it has the ingredients on the jar but not the nutrition info? What?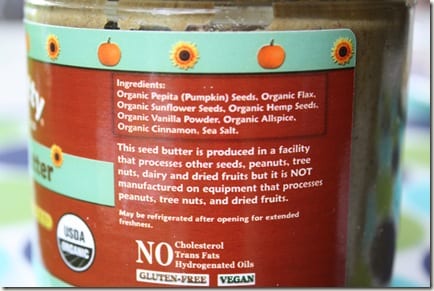 Warning: I basically bought this for myself as a Christmas/Birthday/All Saint's Day gift. This cost me more than 3 jars of TJ's almond butter combined (and for once I am not being dramatic).
It was $13.00. :(  This new nut butter might go the way of Barney Butter for me, and be a "bought it once to try it, but I am a poor Mexican girl who will never taste that again…" type of deal. I cannot justify spending this much on one jar of anything, but I will enjoy it while it's here.
Since I was there and dropping loads of cash and all, I stocked up on Great Harvest samples, like their Sourdough Cinnamon Raisin Bread.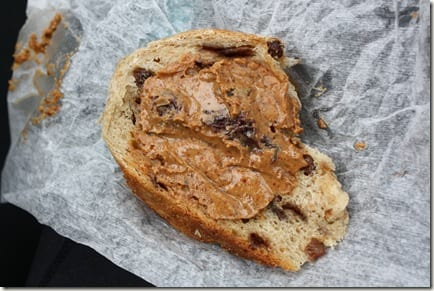 My words to Ben were, "I feel like I was eating white Wonder Bread my entire life and took a trip to France where I tasted my first fresh baguette". This is how NH makes me feel – like I am just discovering bread for the first time 🙂
I also picked up an iced coffee because this, along with crab cakes, are the two things I will miss most about Maryland 🙁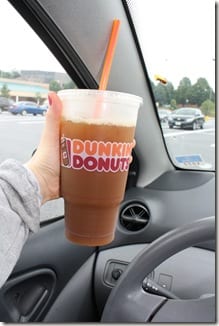 I used my new love Pepita Sun Butter for lunch on an english muffin. Amazing.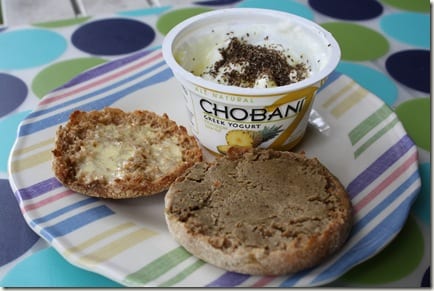 This afternoon I hit up an easy yoga class at the gym. Yoga actually really stressed me out because I'm not good at it 🙁 But since this class was a level 1 I did well and got a good stretch on.
Dinner – Salad with veggie burger and hummustard.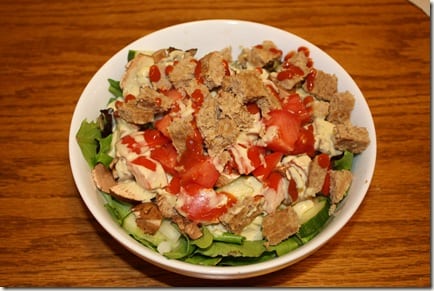 Dessert – dark chocolate and a Vitatop 🙂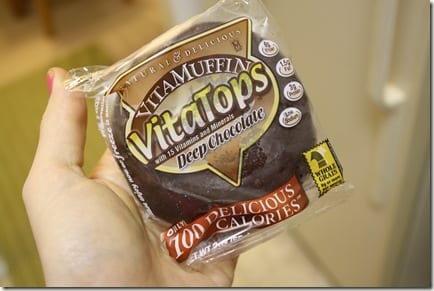 It is super late and I need to get some sleep! G' Night!
Run SMART Goals
Fill out this form to get the SMART Running Goals worksheet to your inbox!