I have been the worst with posting on a regular schedule lately 🙁 I know no one is sitting waiting at their computer for my posts, but it bothers me because I have some brain issue where I turn into Rain Man if I don't stick to my little schedule. Dustin Hoffman's "Judge Wapner" is my "Wake up at 6, Run, Eat".
I freak out if it doesn't go that way, but since I am not working I have been staying up late and getting up late. This doesn't work because I'm a morning person.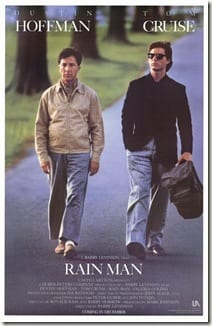 Let me add that the only reason I even know about this movie is because someone pointed out this similarity to me after I freaked out about being off schedule once. But, I technically haven't watched the entire movie. It's on my To-Do list, but way far down after "– Packing up my life and moving across the country". So, I may not have the chance to stop and watch it for a while 🙂
Anyways, this is me apologizing to myself and to you for being a bad blogger.
I forgive me and will get back on schedule…now!
This morning I woke up excited for Kick Boxing! I really hope I kind find a class with similar style in California!!
Before I hit up KB I made everyone's my favorite Friday breakfast – French Toast!
In the mix: egg beaters, cinnamon, vanilla, salt, stevia. Topped with PB and syrup.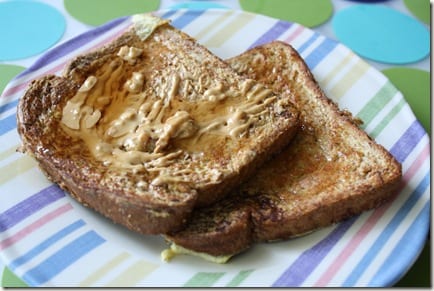 After KB I showered at the gym and ran some errands, including one to Costco were I ate samples lunch.
I didn't take pictures of my samples (not that I'm above it, but I don't have a point and shoot right now). But, this guy has pictures of samples from around the world. Costco Samples from around the world.
Actually, I did have this one…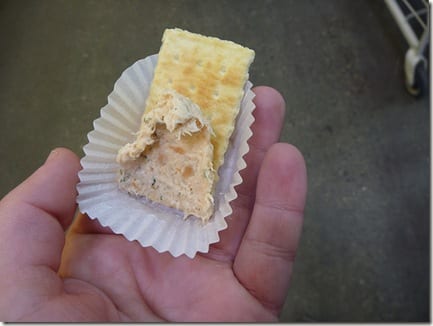 Oh, and this one…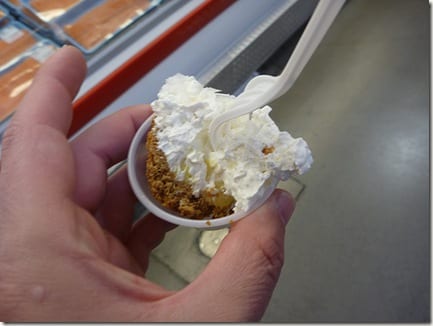 If I wasn't already married, I would be all over this guy. Just sayin.
After my Costco binge I headed to TJ's. I was innocently perusing the aisles when I spotted my third love (after Ben and the Costco sample guy of course).
Trader Joe's Almond Butter with Roasted Flax Seeds!!!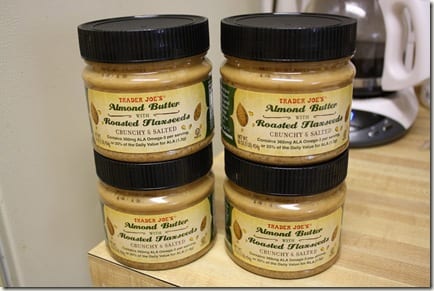 I guess my breakdown in the middle of the store worked and they miraculously got more. I asked if this was just some of the last of it that they found in the back, but the manager said it's available to order, so they should have it again. Thank you TJ's.
I just got home and had a snack of popcorn and a Larabar and watermelon. Today's eats are becoming very random. But, my life is really random right now so I think it's okay.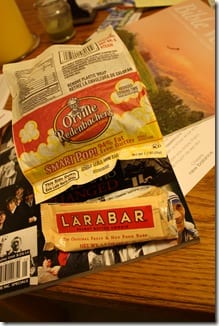 Since I'm leaving MD and my fabulous gym in 10 days I am going to try and hit up every KB class I can! I might have to bust out an afternoon work out (which I hate) for this, but it's worth it.
Hope you're Friday is going well 🙂
See ya later!
Run SMART Goals
Fill out this form to get the SMART Running Goals worksheet to your inbox!