I picked up Ben from the airport yesterday and we headed for dinner. Not only did we not see each other for a week, but it is also our anniversary Sunday! We decided to celebrate Saturday.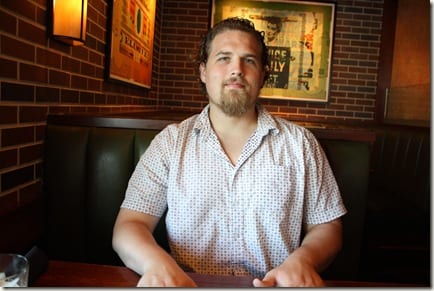 Ben has been wanting to try Houlihan's for a while so we decided to hit it up before we leave. This is the worst picture of me ever and I don't know why I'm making it public…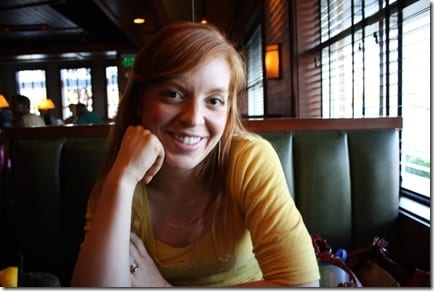 This was Ben's coaster! I thought it was appropriate since he did put a ring on me 🙂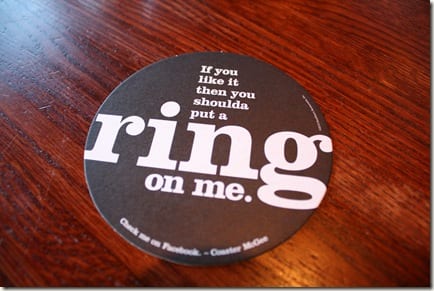 We started with…
Grilled Shrimp azteca with guacamole, sweet corn tamale cake and
pico de gallo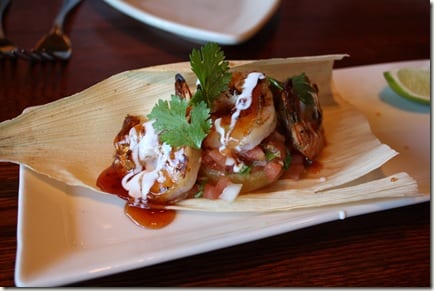 I needed veggies and ordered the White Bean salad to start. It was more beans than greens, which was a bummer. But, that dollop on top is goat cheese, which Ben did not think was a bummer 🙂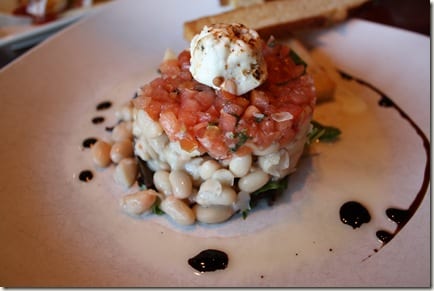 Tuscan White Bean Salad goat cheese, tomatoes, balsamic & foccacia crisps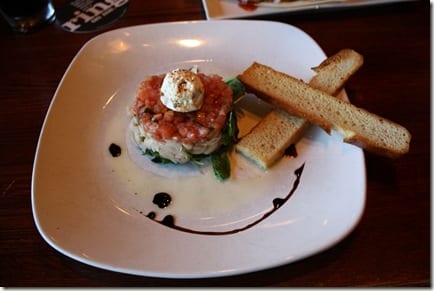 I am usually not predictable with what I order, but you can bet that if I am eating out in Maryland I will order crab cakes! I had to, they're just so good 🙂
JUMBO LUMP CRAB MELT A baked jumbo lump crab cake on grilled sourdough bread with cheddar cheese and tomato, creole remoulade sauce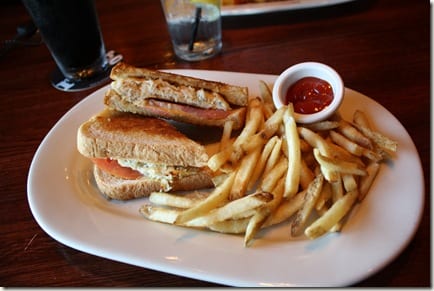 The crab cake was delicious, but I expected nothing less 🙂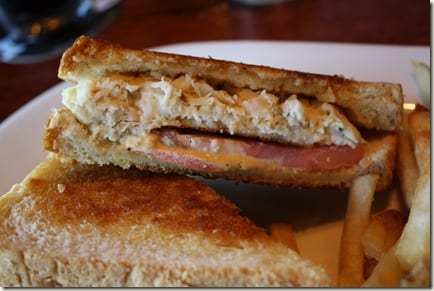 Ben ordered a Guinness, which I think is a very pretty beer. This picture doesn't do it justice.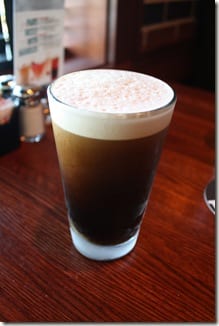 Prime steak & wedge salad gorgonzola, polenta croutons, spicy pecans, bacon, grilled
asparagus, roasted golden beets, red onions, buttermilk bleu cheese dressing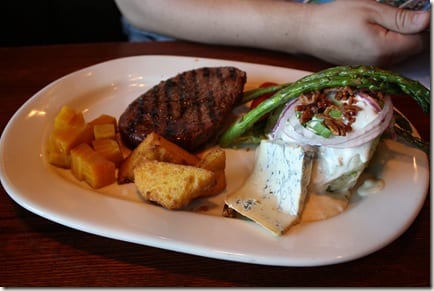 Those golden things in the middle of the plate are polenta croutons. I stole one and want to make these at home!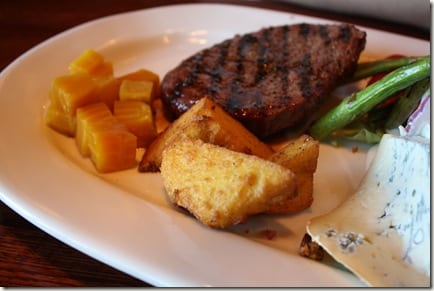 After dinner we took a walk and then it was time for cake! Even though our anniversary is today, we had to cut the cake last night because it has been burning a hole in my fridge!
Originally, I was supposed to be out of town this week too. Ben was going to FL and I was going to go to CA. But, when we found out we were moving I canceled my CA ticket and changed it  to a one way at the end of this month.
Since he thought we would both be out of town, Ben ordered the cake to be ready Friday.
I've had a Chocolate Decadence Cake in my fridge since last Friday. And I didn't eat it even though I was here by myself all week. Miracles apparently do happen, and that was one of them 🙂
I have joked on more than one occasion that the only reason I got married was for guaranteed cake in a year. When I found out they cut our anniversary cake at our wedding I was not a happy bride. But, I'm totally over it since it started a new tradition of Anniversary Cake!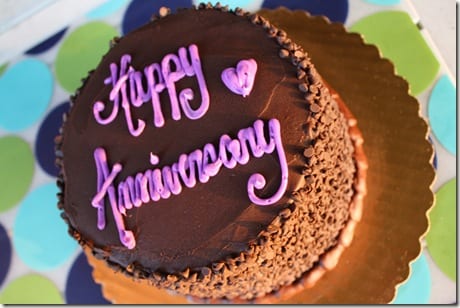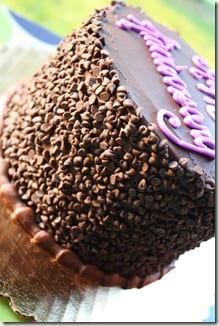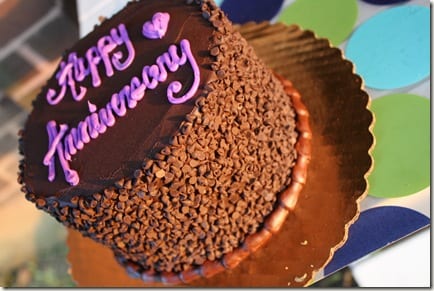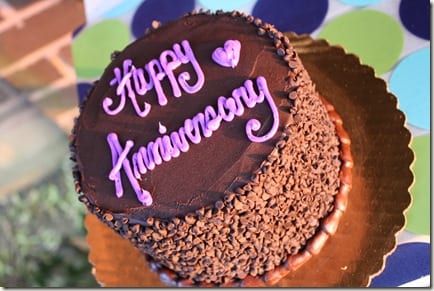 My piece, which I enjoyed with milk.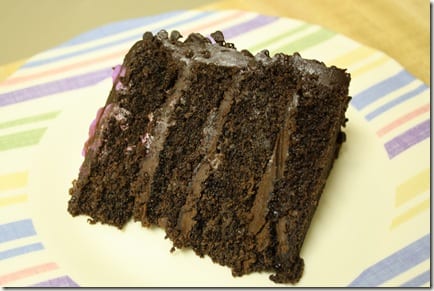 While I was having my cake photo session Ben caught a Lightning Bug for me to see. We don't have these in CA and I love them!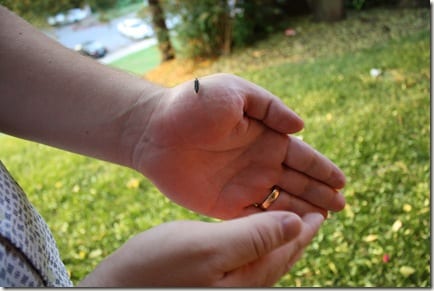 This morning we started our day with a walk. I love Sunday morning walks with my groom.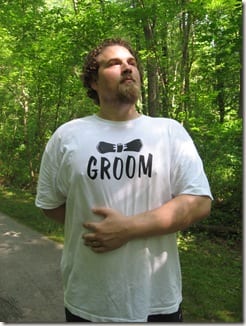 I should have worn my "Bride" shirt, so lets just pretend I did.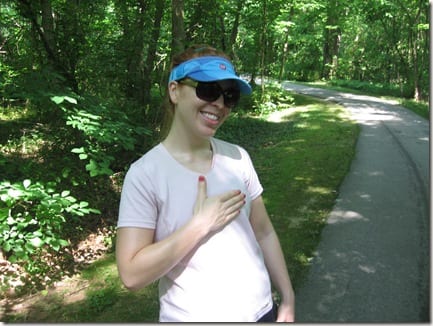 Despite all my love for my hometown, I have to say that Columbia is the best city for running, walking and biking! There are so many paths and lakes to run around. I am going to miss this too.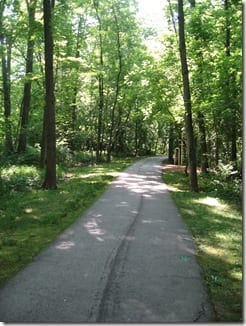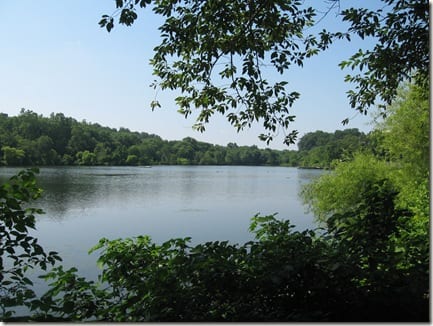 Doing scary stuff (like moving across the country) is so much better when you have someone with you. We have had the craziest year, but it was significantly better because we were together 🙂
June:
July:  Drove across the country, with a few stops on the way…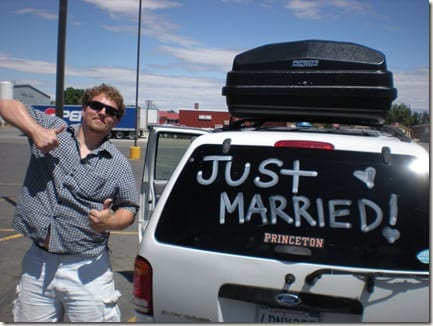 August: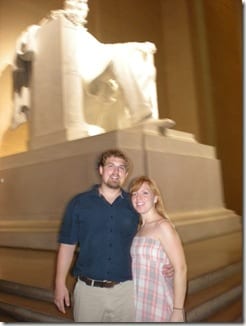 September – We went on our honeymoon to Belize!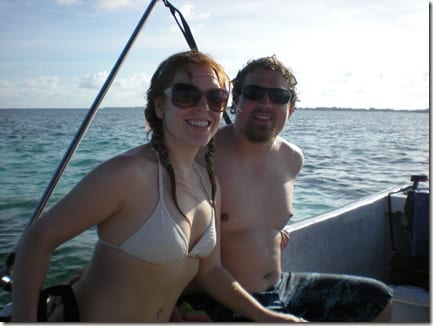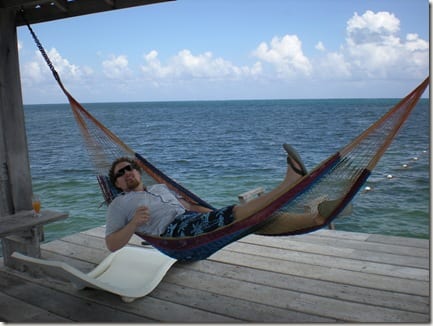 October – Halloween as Fred and Wilma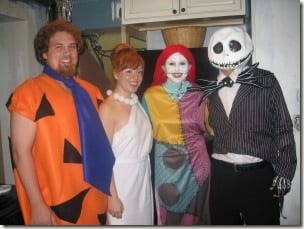 November – Family visit for Thanksgiving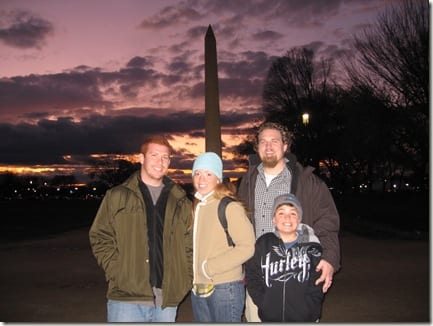 December – Ben (who's from Florida) and Monica (who's from Calfornia) experience their first snow storm.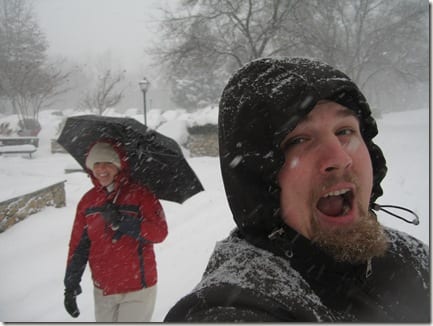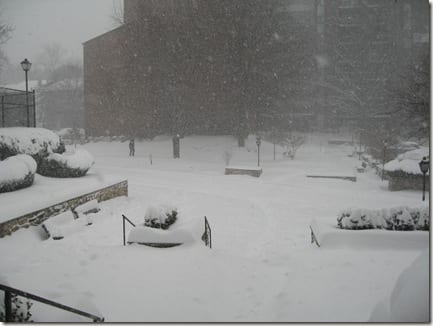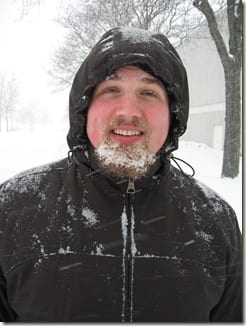 And it was all down hill from there.
Okay, not really, but this last year did teach us a lot about what we think is important and how and where we want to live.
January – Disney Marathon
February – I was injured and Ben helped me get over it stretch.
March – All I can find is this picture of me waking him up 🙂 They can't all be winners.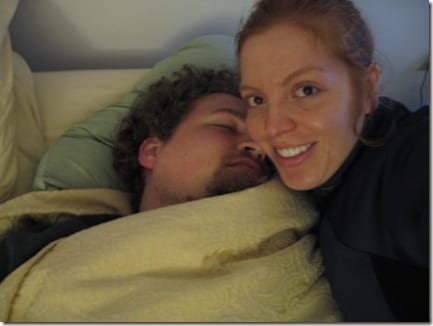 April – Cherry Blossoms in DC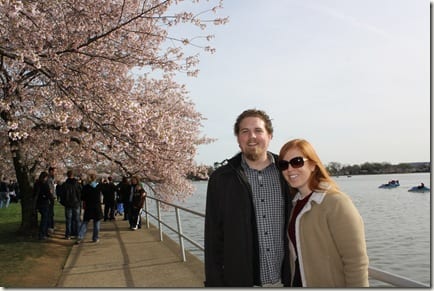 May – Wine in the woods and Princeton Reunions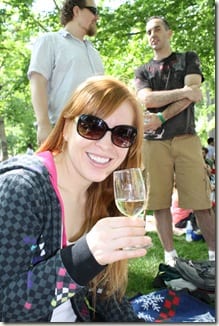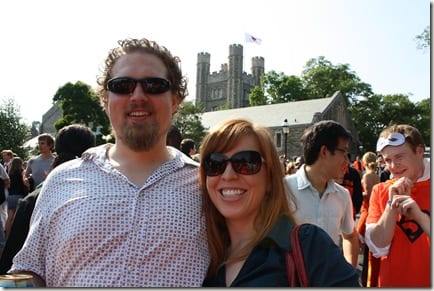 Now I've gotta cake to attend to 🙂
To be continued…
Run SMART Goals
Fill out this form to get the SMART Running Goals worksheet to your inbox!