Ben and I don't exchange presents. Anytime there is a usual gift giving event like birthdays, anniversaries or Christmas we usually opt to go on a trip (or we're paying money to visit family out of state). (Random fact: I have actually never been a big fan of birthday gifts since I don't think living for another year means people should give me stuff.)
Since the first year anniversary is paper we decided to exchange tickets for a vacation. But, I was in charge of planning so Ben had no idea where we were going until yesterday! We played 20 questions and he didn't guess 🙂
We'll be going to an island in the sun in September…
Here's a hint – we made Blue Hawaiians to celebrate! (but, it's not Hawaii)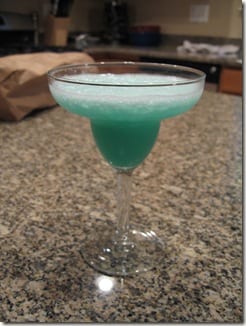 Sunday night Ben and I went out to dinner with Matt and Kristin. They're our MD friends we've known since CA 🙂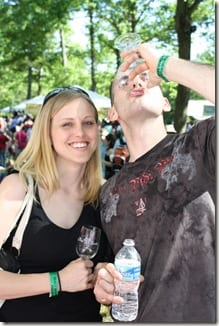 We hit up a local Thai place near their house and started with edamame and spring rolls. I just brought the point & shoot, so the pics are sub-par.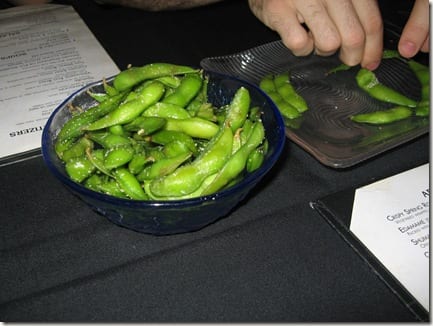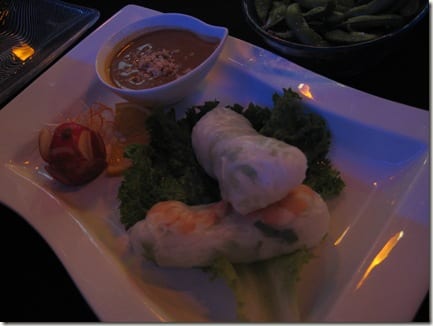 I ordered the Golden Tofu. I tried to ask the waiter how it was prepared and he shrugged. He actually shrugged for most of the questions we asked. Hmmmm. Maybe it was his first night or something?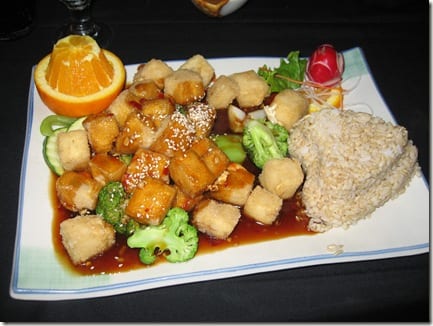 The food was good, but the waiter could have been more helpful 🙂
After dinner we went back to Matt and Kristin's for drinks and cake! Sounds like a good time, right?!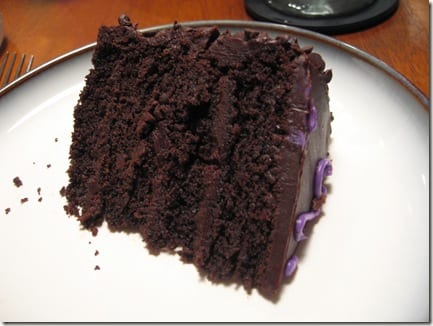 It was a really fun night!
This morning I was on a mission to hit up KB. I'm going to try and go to every Kick Boxing class I can at my current gym. Once I'm back in CA I'm going to have to find a gym with the same style of KB!
Before I left I had a smoothie and a roll with Pepita Butter and Jam. I love these TJ's rolls I just found.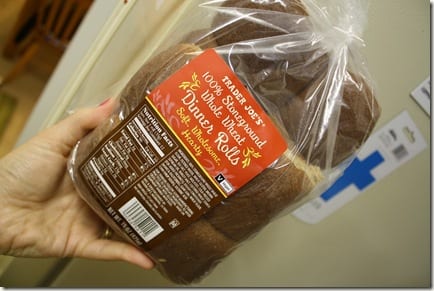 The roll was good, but the smoothie was gross. The protien powder I have makes them very gloppy if I add xantham gum no matter how much or low little.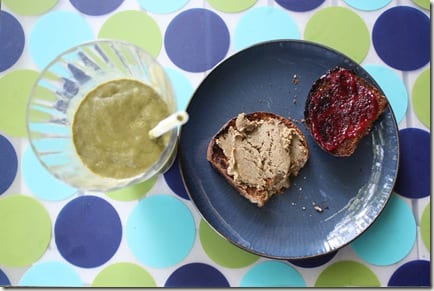 After KB I ran some errands broke into the blubes on the way home.
Since we're moving in a week there are a lot of things we have to eat so we don't have to throw it out (which I hate). You will be seeing veggie burgers at least daily!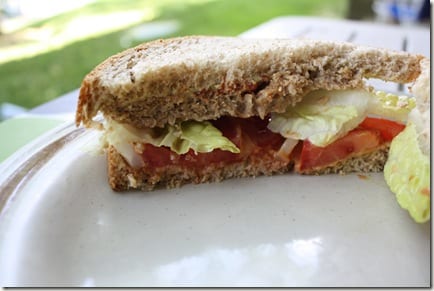 Plus a  salad topped with hummustard dressing 🙂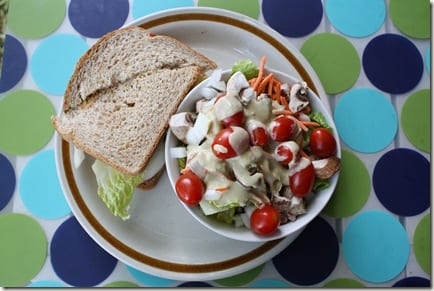 See you guys in a few!
Run SMART Goals
Fill out this form to get the SMART Running Goals worksheet to your inbox!