Why is it called "A Good Cry"? Can a cry really be good? I mean, crying is usually a bad thing (c'mon how often do tears of happiness happen?).
I'm normally not a crier, but today was different. Randomly, I turned on the TV this afternoon and saw it was halfway through a Grey's Anatomy episode. More specifically, it was the episode where Denny dies. I was super into that season, but missed that one episode and never caught up.
Anyway, I saw the episode and ended up completely balling 🙁 I don't remember the last time I cried like that and part of it did feel a little good. Is that weird?
I don't consider myself a crier, but I am very emotional. I am not sure if that makes sense, but I'm complicated I guess…
Before my cry session I had a sandwich and salad for lunch. I'm pretty much obsessed with hummustard at this point. Love.
As promised, I hit up Dunkin Donuts for an iced coffee. The workers recognize me now, and I like that. I should break the bad news to them that I am moving soon.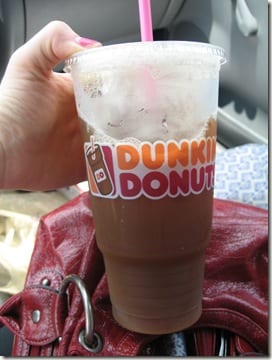 I made Taco Salads for dinner. Tons of veggies, TJ's refried beans, mozzarella, blue corn flax chips and tons of guacamole. For Ben's I added canned chicken mixed with TJ's taco seasoning – the easiest way to add meat to a dish.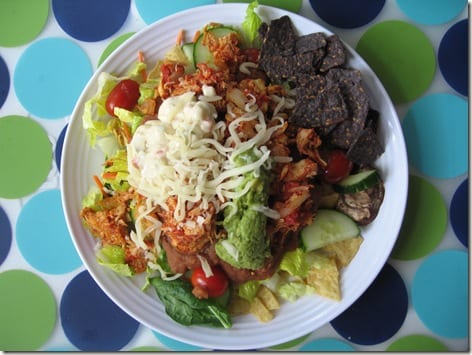 The chips are Archer Farms Blue Corn Flax and are really good! But, the highlight of the meal was guacamole!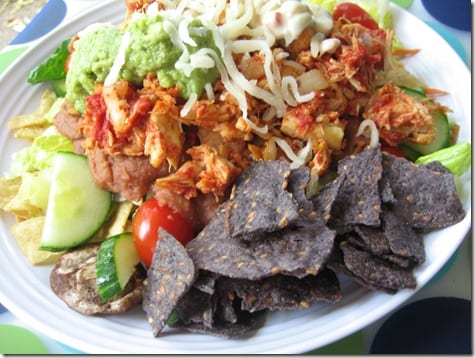 I found the last Skinny Cow ice cream smashed in the back of our freezer. Unfortunately, since it was the last one I had to share it with Ben. He's lucky I love him.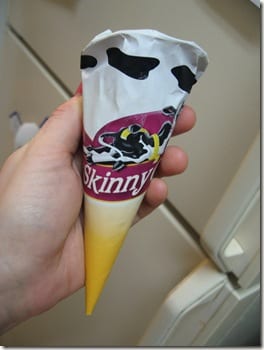 Question: When was the last time you cried?
Me: I avoid sad movies at all costs, but today completely lost it during Grey's. I don't think I cry when I'm happy, or at least haven't yet.
Run SMART Goals
Fill out this form to get the SMART Running Goals worksheet to your inbox!