Today was all about wrapping things up and getting out of town. We slept in our empty apartment and I woke up bright and early for a run.
I was determined to get in one last run on my favorite path. I went slow and easy for a few miles since I felt a little jacked up from sleeping on the floor.
Then, I threw together a quick breakfast, blogged and headed to one last Kickboxing class. I added cereal to this yogurt bowl post picture.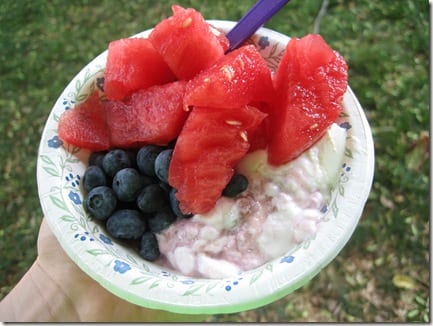 I didn't think I was going to have time, but we were pretty much done with everything and I was able to squeeze it in 🙂 I will miss KB here so much!!!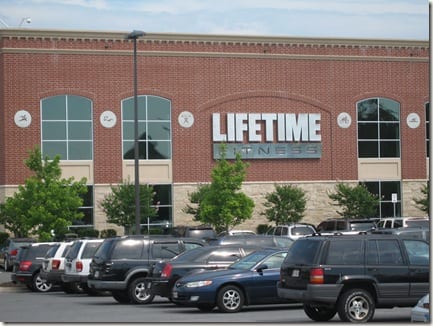 Midway through class I felt hungry (which is really weird). I ended up grabbing a smoothie from the cafe and eating a PB&J (that I packed up yesterday) when I got back.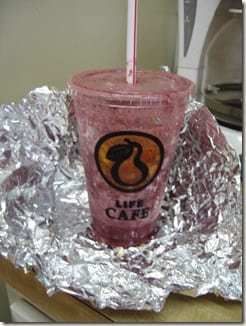 We did the walk through with our apartment management and handed over the $2,000 penalty fee they charged us for breaking our lease early. Ouch 🙁 This really really sucks, but there was no way around it and Ben had already pushed back the start date of his new position as much as possible.
This move really hurt us financially and we still don't have any furniture for our new place. Oh, did I mention I don't have a job in CA yet? Um yeah.  
First things to do in California:
1. get a job
2. find a bed for super cheap
3. give people piggy-back rides for $1.00 a pop – it'll add up eventually
After we handed over our life savings to a company that hasn't exactly given us the best customer service in the past we decided to just let it go and move on…to Panera.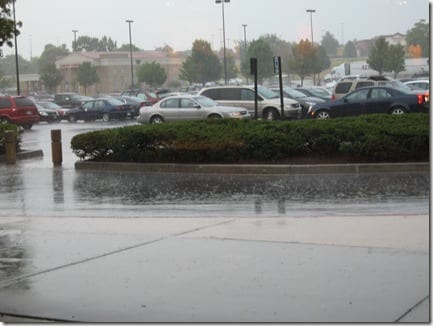 Ben was actually hoping it would storm today and give us a proper send off.
I am currently spending my last few minutes in Maryland eating Panera, using the internet and watching it downpour. I stole the lid of his bread bowl.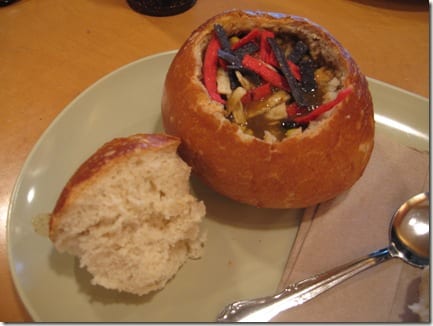 I ordered the Pick-Two and got the Strawberry Poppy seed salad (sans chicken) and half a turkey sandwich. I was looking for something with protein other than tuna (the last time I got it here it was no good). But, I ended up eating the baguette with butter instead and will save the sammie for later.  I haven't eaten meat for a very long time (but hate labels), so we'll see if I end up eating this sandwich.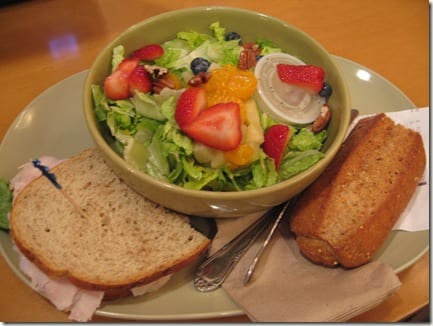 I have two bags to check because we will be living with only these things until we move into our condo in August. This means one of my bags is full of clothes and the other is full of running essentials and food that I couldn't toss (too $$$).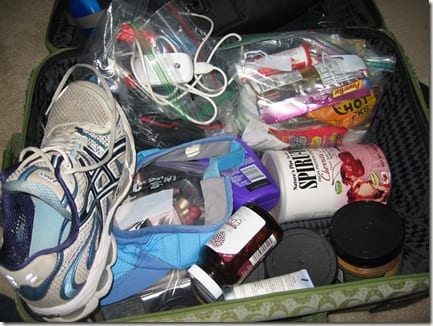 We have a direct flight to California – which means five and a half hours of boredom computer work and bothering Ben. Next time you see me I might be in the air (pending the internet situation) or in California!!!
Run SMART Goals
Fill out this form to get the SMART Running Goals worksheet to your inbox!