Agua Frescas is Spanish for "Fresh Water". It is a sweet drink of water, fresh fruit juice, sugar and fresh fruit.
They come in many different flavors but the most popular are Watermelon, Strawberry or Horchata.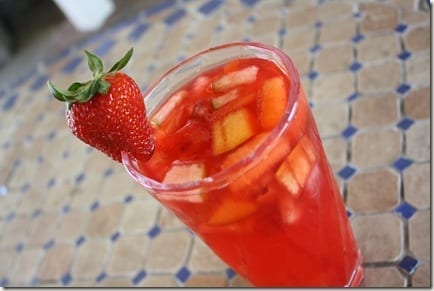 There are a lot of places you can get agua fresca around here – they sell them at super markets, restaurants, swap meets, outside a random place… you get the idea.
Today my brother, Michael, bought me one. A hot day and an agua fresca make an excellent pair 🙂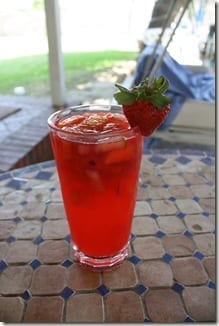 This drink was packed full of fruit, I don't think I could really tell them all apart – there was banana, apple. pear, mango and plum, maybe more…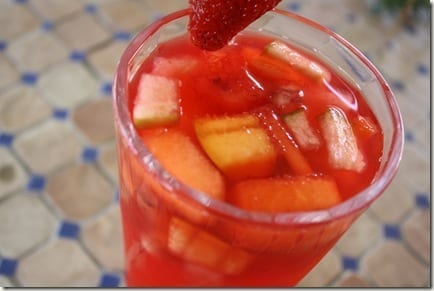 Digging the fruit out with a spoon is one of the best parts because it has soaked up the juice 🙂
I'm going to come up with a recipe for agua fresca for those of you who don't live in an area surrounded by yummy Mexican treats. But for now you can fawn over my refreshment.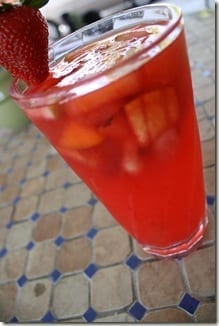 Lunch with my agua fresca – sandwich, chips and strawberries.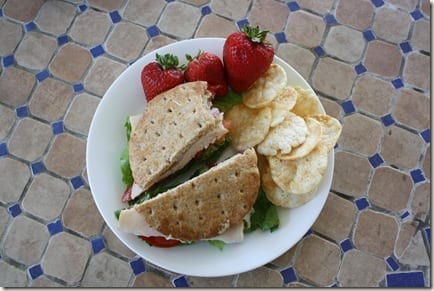 After lunch I went to see Despicable Me with the fam. I had a few handfuls of communal popcorn and a few hard candies.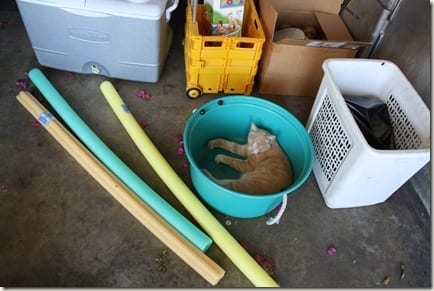 Dinner was leftovers from WF and now I'm going in for a small something because I ate three hours ago (early bird special?) and am hungry again.
See you in the morning 🙂
Run SMART Goals
Fill out this form to get the SMART Running Goals worksheet to your inbox!