Today's marathon training called for a tempo run. Basically, a tempo run is a run where you do a few miles at a faster pace than usual.
I am loving my new little Days of the Week whiteboard! I won it at the Baby Shower this weekend.
This run was supposed to be: 2 mile warm up; 3 miles at 8:30 pace; 1 mile cool down. I don't have my Garmin with me, but from memory…
I ended up doing something like:
Mile 1: Warm up
Mile 2: 8:35
Mile 3: 8:29
Mile 4: 8:31
Mile 5: 8:14
.40 mile: Cool Down (I ran out of time!)
Yes! I felt like Speedy Gonzales!!! Arriba! Arriba!!!
I might start wearing sombreros for my tempo runs. If anyone can, a Mexi-can. (I still have to make a shirt with that on it!)
I also had to make breakfast speedy since I have such a long commute! I have oatmeal in a jar. But, I have to admit to a major blog land no-no, I used instant oatmeal packets – one maple brown sugar and one regular. Mixing them makes the best flavor or it's too sweet.
Poured into an almond butter jar and topped with pineapple cottage cheese and blueberries.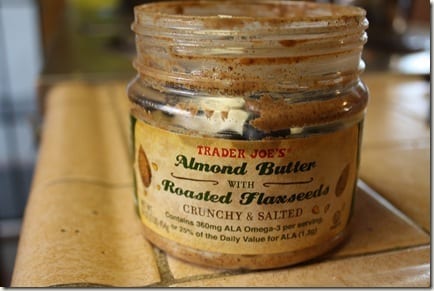 I am obsessed with pineapple cottage cheese right now. Ob.Sessed.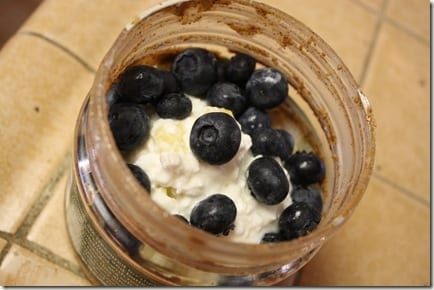 Lunch was eaten while working since today was a busy and short day. I made a veggie burger wrap with POP chips on the side. Nothing amazing, but I love this meal. Easy, filling and delicious, just like I like it.
And now I am enjoying free Wi-Fi, an iced coffee and a blueberry scone at The Coffee Bean while writing up my Breathe post and blogging.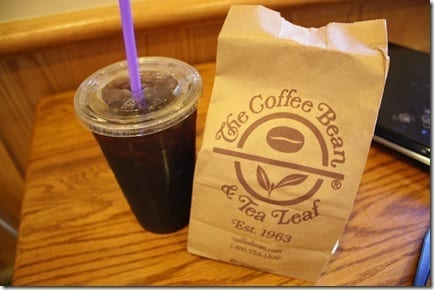 I'll save half for Ben because I am a good wife. That or, I am planning on a delicious dinner 🙂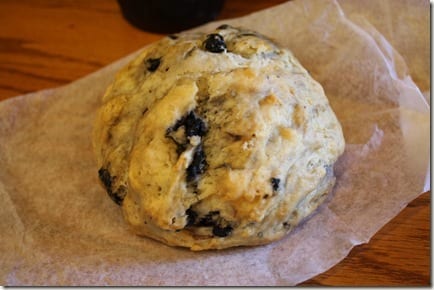 Breathe – Two Runners are Better than One
Run SMART Goals
Fill out this form to get the SMART Running Goals worksheet to your inbox!