We didn't end up going to the fair today because my brother's GF had to work. Instead we did some furniture shopping.
When we moved from Maryland to California a few weeks ago we only took clothes, small kitchen dishes/appliances, my standing desk and a super old family chair. We didn't take that table in the background.
This means we need a ton of stuff now. I realize it's going to take a lot of time and money to furnish our condo, but luckily it's teeny tiny so we don't need that much stuff.
But, what we do need right away is – a refrigerator, a dining room table and a bed –mattress and frame. In the next level (want and need) is a couch, desk for Ben and other decor.
Today Ben and I went furniture shopping. Surprisingly, it was not as fun as I thought it would be. I guess looking at the price tags ($$$) takes some of the fun out of things. Boo.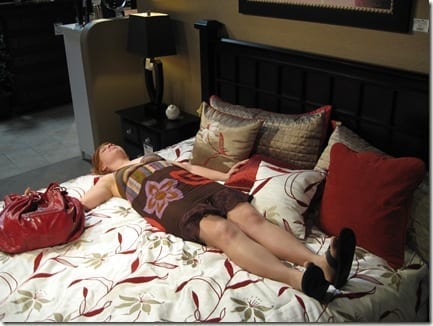 Ben liked this bed that he said was "fit for a Sultan". But, we'll keep looking for now.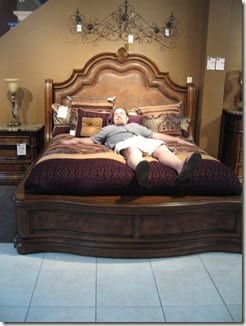 Mid-way through shopping we needed a pick-me-up and stopped at the 'bucks for refreshments. I got an iced coffee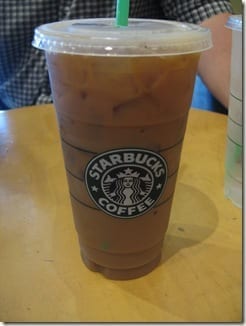 and stole a sip of Ben's Java Chip Frappacino. It is like a milkshake. So.good.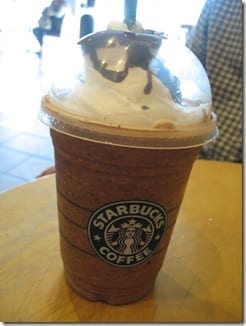 But, just when we thought the day was going to be a total bust we found a winner. Not a winner in the sense of "Great! We found our dream bed!" but more a winner in the sense of "Wow! This place is ridiculous. Who buys a life size Pirate mannequin?"
Yes. Life sized Pirate mannequin.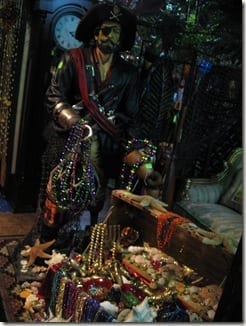 And bikini girl mannequins 🙂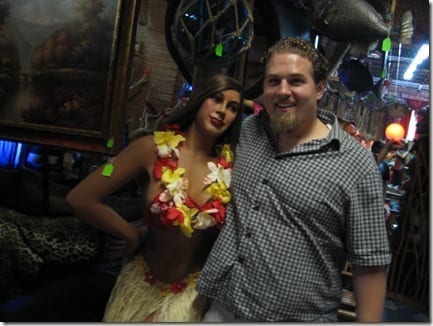 One of the workers was following us around because he noticed we started taking pictures. We must have seemed so weird. They take their "furniture" very seriously at this place.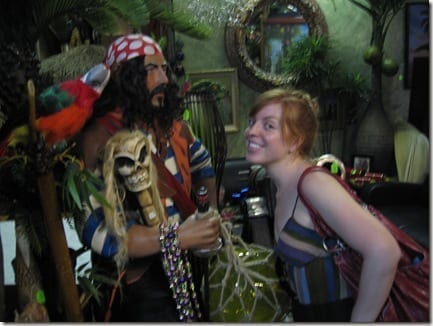 As a matter of fact, I do need a full size iron knight replica!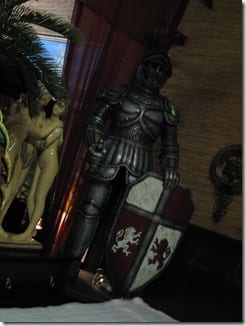 After a long day of running and shopping I was irritable and unpleasant HUNGRY by 6pm and ready to eat. I've been craving sushi so we looked up a place on Yelp and ended up at a small place in Cerritos.
Ben spotted this on the menu and we both got excited. We love garlic, so the Garlic Albacore Roll seems like an obvious choice.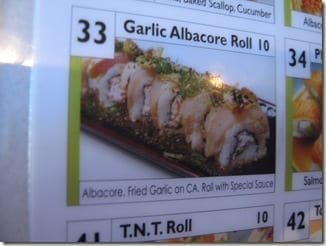 Garlic roll – check out those slivers of garlic. This thing was packed with them! Ben said we killed a vampire by just ordering this.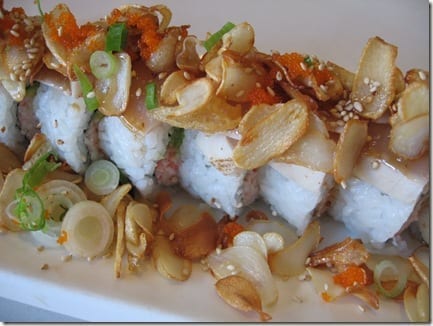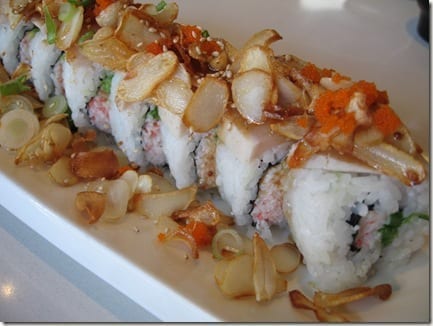 Miso soup is a requirement for any sushi meal.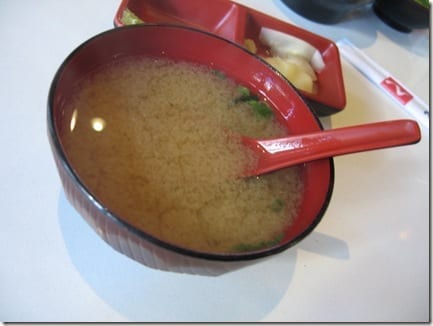 I ordered the Bento Box with 3 items – salmon teriyaki, coconut shrimp and a crunch roll.
The box came in a huge platter instead of a "box" per usual. It was massive and took up the whole table.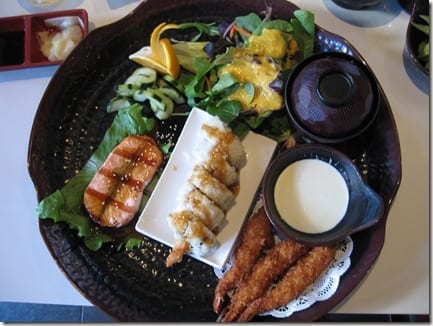 I ordered the brown rice – but it actually looked brown and purple mixed?! Weird. But it tasted like normal brown rice.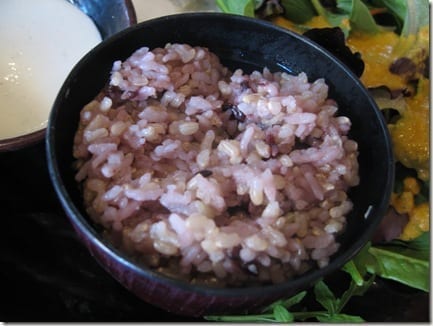 Coconut shrimp with a delicious tartar sauce of some type. So good. I traded Ben a shrimp for one two of his rolls.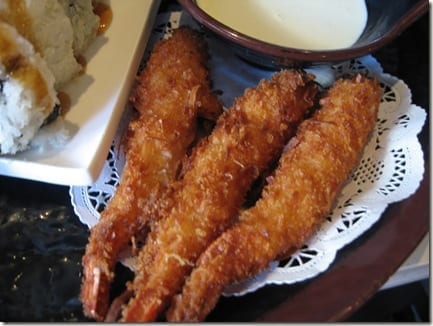 Salmon teriyaki and crunch rolls. I ate all the salmon, rice and two of these rolls, plus two of Ben's. Oh, and edamame when we first sat down.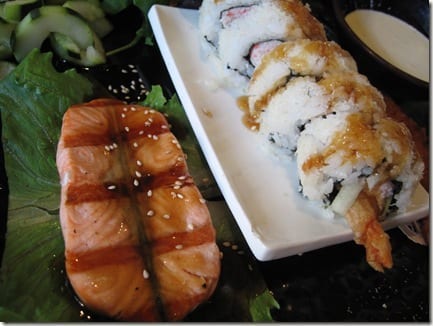 After dinner we stopped at Borders to see if they had the Operation Beautiful book. I am excited to just see it on the shelf 🙂 But, they didn't have it yet. Boo.
Our last stop of the night was Blizzberry, a local frozen yogurt place.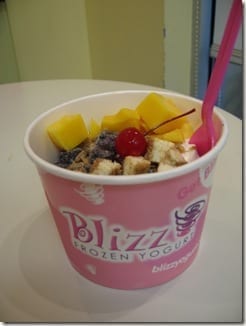 I got a mix of yogurts and toppings. I just wish this place had Taro flavor, it's my fave.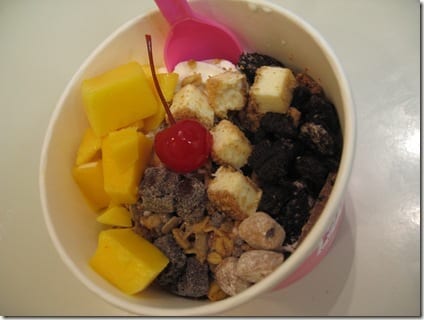 Have a good night 🙂
Run SMART Goals
Fill out this form to get the SMART Running Goals worksheet to your inbox!