Even two days after the Healthy Living Summit I am still coming down from the high the weekend gave me.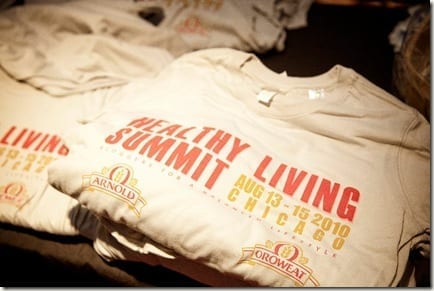 I went into it with one goal – to have fun and to meet fellow bloggers and readers in person. I didn't expect to learn enough to make me a "super blogger" or RD overnight, but I did aim to learn, enjoy, eat and have a good time. And I did.
I am very glad I went this year after not being able to attend last year. So, here is my final recap of the Healthy Living Summit '10 in the form of a top ten list 🙂
Top Ten Reasons To Go To The Healthy Living Summit
10. You have an excuse to travel to a new city and see new sights.
And when you're in said new city you can partake in the local cuisine 🙂
9. No one looks at you weird when you bust out your camera to take pictures of your breakfast.
8. You get to reunite with some of your favorite bloggers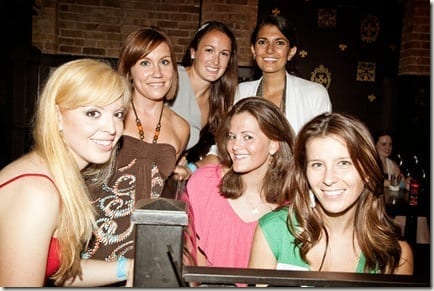 7. And you get to meet new bloggers that you've felt like you have already known for a very long time.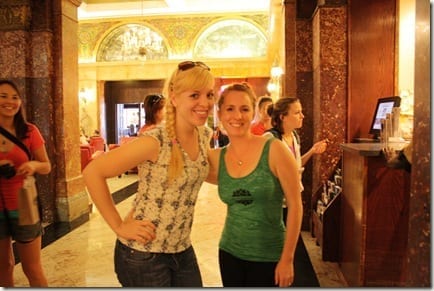 Sometimes these in person meetings seem to "click" and you may have a new BFF
A BFF thats let you be the "Olive" in the picture because your last name is "Olivas"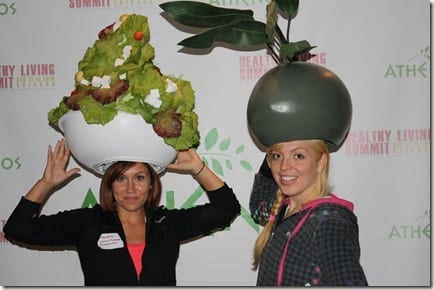 6. You can convince your Personal Trainer roommate to give you a personal training session at 6am on a Saturday…
even though you both stayed out drinking Vodka Tonics way too late the night before…
and all you really want is to get to your hotel room without being attacked by a ghost.
5. You get to listen to Registered Dieticians speak. Even better, you get to listen to RDs  that really understand the needs and concerns of an athlete such as yourself.
4. You get to have your picture taken at breakfast looking like you just woke up after a hard night and then it's posted on Facebook for the world to see. Grrreat.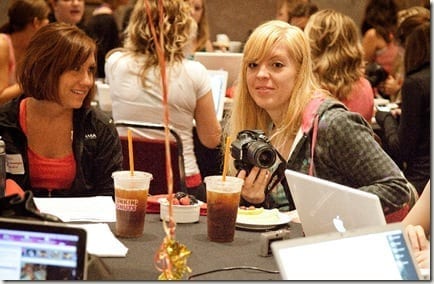 3. Unlimited.Supply.of.Bagel.Thins!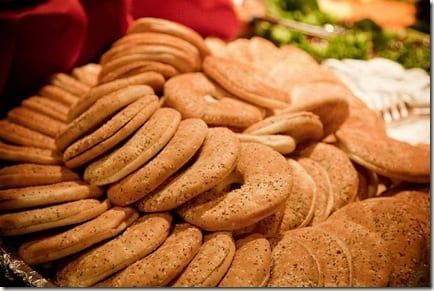 2. You get to gather with fellow Healthy Living Bloggers and Blog readers and voice concerns, interests and just dish on how you feel about the community 🙂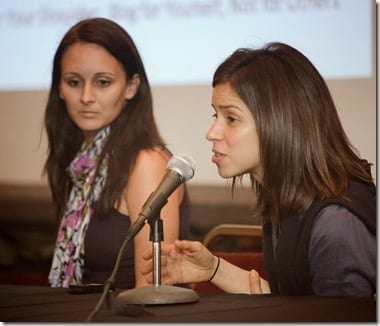 And the number one reason to go to the Healthy Living Summit…
1. Running Buddies! This group of new friends ran 16 miles with me on Sunday morning. There is no better way to get to know someone than to spend over two hours with them sweating your guts out. You can tell who your real friends are by the people who are willing to run with you when you smell like something that died 7 weeks ago.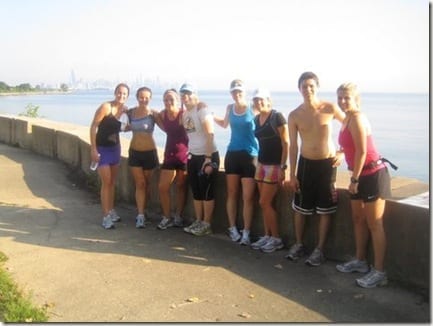 Obviously, I had a blast and I hope everyone has a good time too!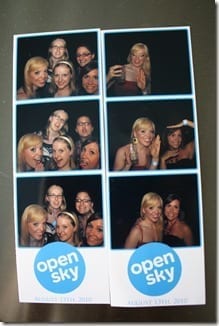 See ya next year 🙂
************************************
In other news, I've spent the day trying to rip up my carpet and linoleum. It was a lot dustier than I thought it would be so I went to Home Depot and bought a mask.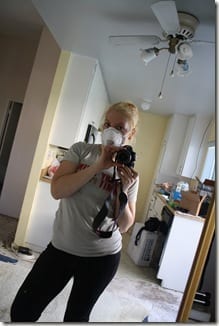 Who am I?
My fuel for the morning of carpet ripping:
I ate leftovers of my Mushroom Green Enchilada Casserole for lunch and spiffed it up with some guac. I definitely think I'll be making this recipe again.
I went out for a bit to get more supplies and ate the Glo Bar from my swag bag, some cherries and a handful of cashews throughout the afternoon.
Now I'm just waiting for Ben to get home so he can help me with the hard part. There may be a microwave meal on the agenda for dinner because I am not feeling like cooking tonight.
See ya later!
Run SMART Goals
Fill out this form to get the SMART Running Goals worksheet to your inbox!