I asked Ben to cook dinner tonight.
On the menu: Salmon burgers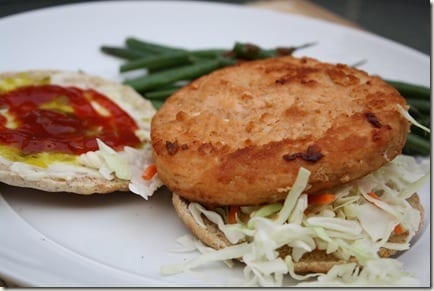 He cooked them, but as soon as I got home I pushed my way into the kitchen to finish preparing the fixings and ate a ton of chips in the process.
Which defeats the purpose of me trying to stay out of the kitchen to avoid snacking while cooking.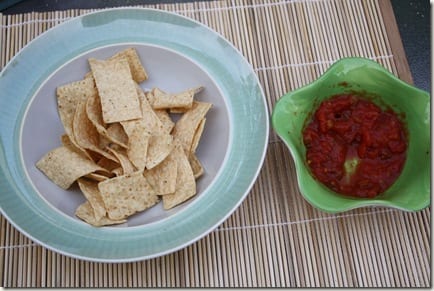 Well, it was still an amazing meal 🙂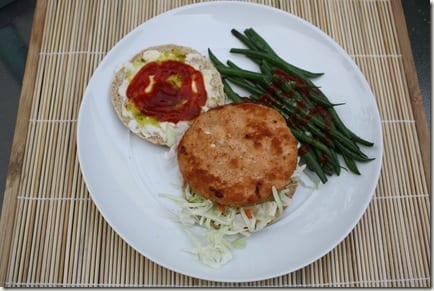 I am obsessed with TJ's dark chocolate wedges. They are cut into small pieces so you can just have one to satify your chocolate craving.
But, I eat 4.  I guess that defeats the purpose of the wedge. I should just buy a whole bar…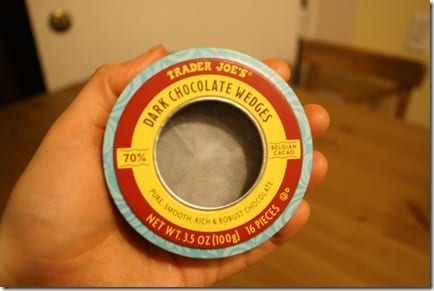 Yesterday I wrote about how you should plan ahead to avoid hitting up the vending machines at school or work. And the very next day (today, hello) I was craving a salty snack and not the Fiber One bar I packed…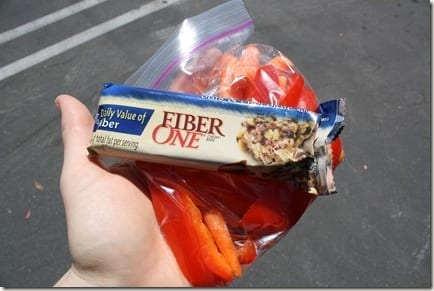 So I perused my school's vending machine to see if they had anything remotely decent. Popchips! Score. But, partaking in the vending machine really defeats the purpose of me packing my own snack.
Lunch was the exact same thing as always (or at least it seems that way)– AB&J, yogurt with cereal and an apple. Having the same lunch every day really defeats the purpose of having a food blog 🙁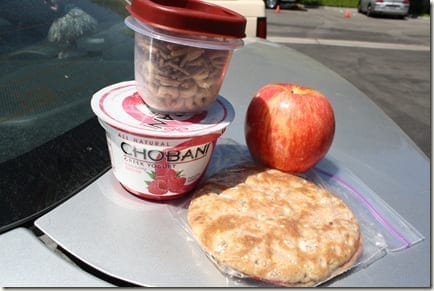 And I realize that with the craziness of this week I have not followed my training program at all and am just running what I feel like. Which defeats the purpose of said program.
And now I'm on the hunt for a cheap netbook since my school has wifi and I don't want to let it go to waste… 
Updated to add: I just ate 2 Vitatops with a glass of milk in a futile attempt to satisfy my chocolate muffin craving after reading Jenna's recipe for Double Chocolate Muffins. I must collect the ingredients and make those muffins asap!!!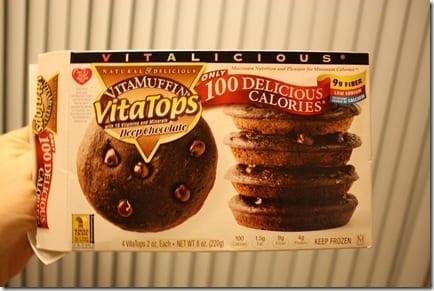 Run SMART Goals
Fill out this form to get the SMART Running Goals worksheet to your inbox!